Quarta e ultima infornata dei dischi più importanti e rappresentativi della serie QuebecRockSampler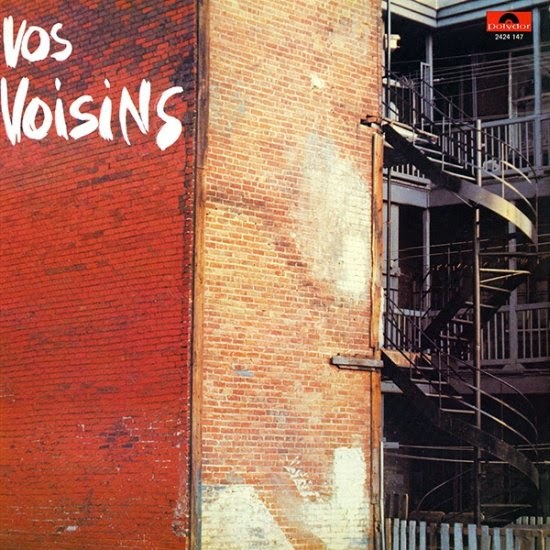 Vos Voisins
Holocauste A Montreal (1971)
Attenzione ai vicini.
Una copertina bianca e nera, monocroma, strafottente (e subito censurata) e pure un titolo che era un mirabile artefatto archeopunk. Una proposta rock lontanissima dalle raffinatezze neoclassiche di Harmonium o Maneige, "progressiva" come potevano considerarsi certe elucubrazioni degli ultimi Yardbirds o dei Cream. Nel concreto, uno scatenato grezzo boogie per manipolo di sciroccati tra lo shock di Alice Cooper e i timbri agli albori dei BOC, costola precoce dello stesso scontroso "joual rock" di Offenbach e Dyonisos, con la dirompente muscolarità Grand Funk di L'instrumental e il beat eversivo di Voisins (Mon Chum), virale brano d'apertura. Eppure il meglio sta nelle magniloquenti decadenze da sobborgo Mott the Hoople di Tania e Le 3/4 De L'Archeveque, nonché nella spassosa teatralità da horror seriale di Le Monstre De La Main: Jack the Ripper in formato heavy rock d'antologia, e attenzione, perché e solo il 1971...
Album di spessore e sostanza, oggi pezzo da sfrenata collezione, purtroppo l'unico della band.
Serge Vallieres presterà una formidabile ed eclettica chitarra rock a Ville Emard e Toubabou.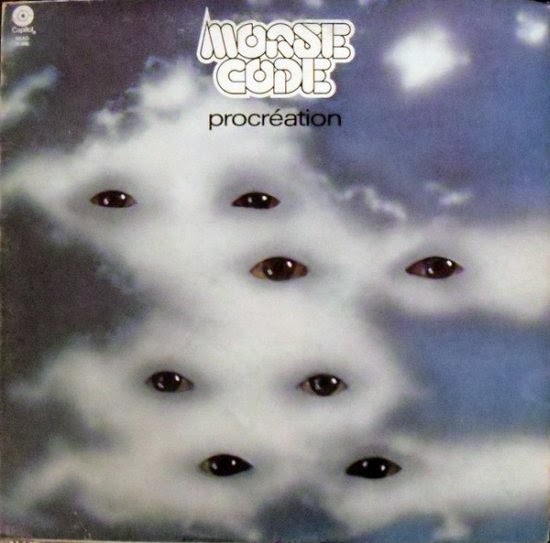 Morse Code
Procreation (1976)
Morse Code strike back.
E nel secondo capitolo della saga, Christian Simard affonda la lama nel cuore del rock sinfonico (vedi la fuga d'organo di Nuage), svincolandosi dalla chanson degli Octobre, in favore di una suite che va montandosi fino ad occupare tutta la seconda facciata, con tre movimenti per un totale di 25 minuti, di cui l'ouverture strumentale che apre il disco è solo premonizione.
Enormi nuvole bianche, arcobaleni di positivismo yankee mutuate dalle contemporanee esperienze più meridionali (i Kansas di Leftouverture, senza l'assillo della hit) o di altri oceani (i primissimi Journey), ma un integrità territoriale sempre riconoscibile nel substrato funk, nelle liriche, in quella romantica combattività che guarda al futuro.
Teatralissima quella vocalità da Gabriel mefistofelico di che canta in Des Hauts Et Des Ha!... con i Quatermass a far da backing band.
E poi la Grand Suite, Procreation, una delle più robuste architetture heavy prog ai due lati dell'atlantico, un poema cosmogonico che si fa grazia di una linea vocale ricca, melodica, pure in un brano che corre sempre sul groove più sfrenato, sulla potenza addirittura heavy metal, e che mai degenera in lambiccamenti solisti cervellotici, facendosi forza su un quartetto dalla coesione sopraffina, memore - o precursore - degli Eloy più maturi e dei Rush meno autoreferenziali. Che schiude orizzonti celesti, quando il mellotron, il synth e l'organo da Chiesa Alta fanno sono la troposfera per i duetti dei solisti di turno.
La Capitol non apprezzò, ma almeno concesse al gruppo di chiudere la trilogia.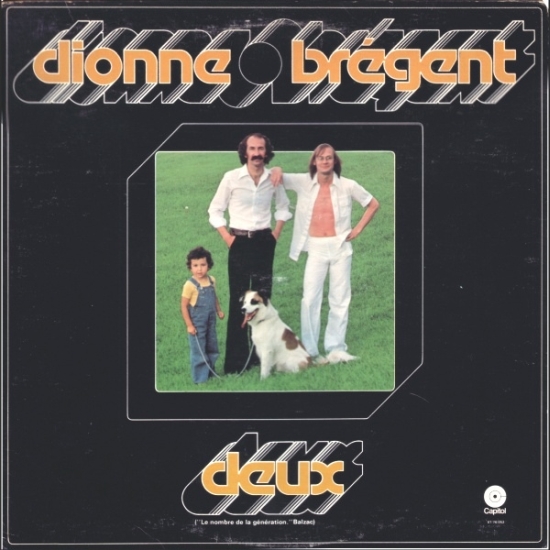 Dionne Brègent
Deux (1977)
Album simmetricamente bipartito nelle due facciate, che esalta la vena sinfonica della coppia ben più del precedente, ed attinge ad una molteplicità timbrica da vera e propria orchestra, manovrata come una marionetta robot da due stregoneschi allievi di Stockausen.
Una colonna sonora per l'avvento del profeta bambino in terre di frontiera orientali: un flusso continuo, ora di tumulto ora gentile, che espande a dismisura l'ambient psichedelico degli Agitation Free e culmina nella melodia impeccabile di Gratte-Ciel Polyphonique / Postlude.
Il lato B, due lunghi brani, scorre in un prog elettronico che pesca dal jazz futurista quanto da eroi delle tastiere vecchi di qualche anno ma riesce ad inserirsi alla perfezione nel contesto di fine '70, dimostrando una perizia tecnica ed una fantasia d'orchestrazione impressionanti. E finalmente Vincent Dionne può sfogare sulla batteria tutta la sua insospettabile carica rock.