PURITY RING condividono due nuovi singoli, "Peacefall" e "Pink Lightning". Il nuovo album WOMB esce il 03 aprile su 4AD.
Purity Ring condividono due nuovi brani dall'imminente terzo album WOMB in uscita il 03 aprile su 4AD. "peacefall" è accompagnato da un video che vede Megan cucire il testo del brano in un paesaggio infiammato mentre il video per "pink lightning" è una sorta di videogioco che il duo ha condiviso prima della pubblicazione ufficiale. I due singoli seguono "stardew" brano molto apprezzato dalla critica.
peacefall
https://www.youtube.com/watch?v=yBM0VH9iGjc

pink lightning
WOMB è il primo album dei Purity Ring in cinque anni. I dieci brani sono stati scritti, registrati, prodotti e mixati dal duo. WOMB racconta la ricerca del comfort e di un posto dove poter riposare, in un mondo dove la maggior parte delle cose sono oltre il nostro controllo.
WOMB segue l'acclamato debutto del 2012 Shrines e another city del 2015. Riguardo a another eternity il The New York Times ha scritto, "Le canzoni sarebbero state delle perfette hit radiofoniche se solo non fossero arrivate Ariana Grande e Ellie Goulding", mentre Rolling Stone ha definite i brani "synth pop lucente mescolato a un hip hop cavernoso", e The New Yorker ha elogiato il duo per "aver creato un electro-pop caldo e umano ma allo stesso tempo freddo e alieno, una combinazione inebriante che suona coraggiosamente futuristica". La band si era esibita al Late Night with Seth Meyers, Conan e sul palco esterno del Jimmy Kimmel Live!

WOMB sarà disponibile in digitale, su CD e su vinile nero standard. I vinili colorati in edizione limitata sono disponibili per il pre-ordine sul sito della band e sullo store della 4AD (viola), su Vinyl Me Please (grigio e bianco marmorizzato) e nei negozi indipendenti (rosso opaco). I primi 1.000 vinili in edizione limitata ordinati sullo store della 4AD, includeranno un inserto esclusivo 12"x12" firmato dalla band. Pre-ordina QUI.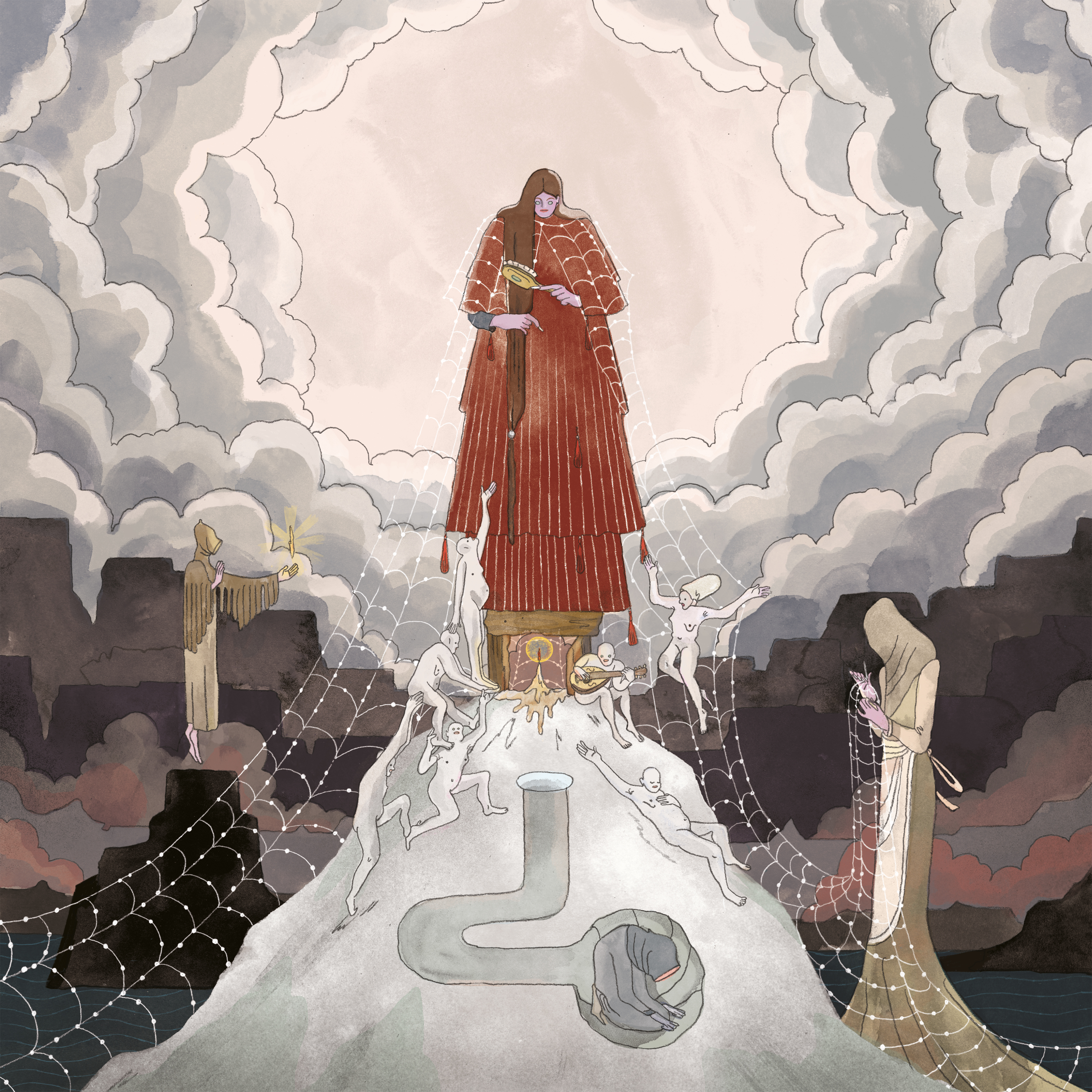 TAGS: