"Can We Still Be Friends?" è il nuovo singolo di RON GALLO, che anticipa l'album PEACEMEAL in uscita il 5 marzo via New West Records.
È uscito il primo singolo di un nuovo capitolo discografico di Ron Gallo: la nuova hit è Can We Still Be Friends?, che anticipa il disco PEACEMEAL, in arrivo il 5 marzo per New West Records. Can We Still Be Friends è stato anticipato in America da Hide (myself behind you).

Provare a etichettare Ron Gallo è come provare ad afferrare l'acqua con la mano. Se si dovesse fare, è come il monaco con il mandala: crea qualcosa per poi distruggerla. Non intenzionalmente, sia chiaro, ma più per necessità, per rimanere autentico, per sempre. La sua unica costante è... che non c'è nessuna costante.
Dopo anni vissuti a Philadelphia facendo tour DIY, suonando in diversi gruppi, iniziando progetti per scherzo, pulendo case e riempiendo hard disk pieni di canzoni di ogni genere (molte delle quali non hanno mai visto la luce del giorno) nel 2014 decide di fare di lui il suo progetto principale, qualcosa per cui potesse darci dentro, anche perché, per ragioni pratiche, "se faccio musica con il mio nome, il progetto non può mai rompersi, posso solo morire. È come un impegno per tutta la vita con me stesso".

Ascolta Can We Still Be Friends?: http://newwst.com/cwsbf
Guarda HIDE (myself behind you): https://youtu.be/0GY1L0gr6-4
Durante i suoi ultimi giorni in Philly prima di trasferirsi a Nashville, Gallo finisce di registrare il primo album solista, quell'HEAVY META (2017) che porta ha firmare il suo primo contratto discografico, un'acclamazione enorme della critica e un tour in tutto il mondo che ha incluso performance al Coachella, Bonnaroo, Governors Ball, Austin City Limits, Lollapalooza e molti altri. L'album è stato descritto da NPR come "a burst of literate electricity" e lo stesso Gallo come un "insurgent poet and rock 'n' roll disruptor" in risposta al video virale di "Please Yourself" dove Gallo e la band in un guerrilla style su un pickup si fermano nel bel mezzo di una delle parti più indaffarate di Broadway in Downtown Nashville.
Gallo dà seguito velocemente con Really Nice Guys EP, un concept album genre-bending e un mockumentary sulle assurdità del suo nuovo ruolo come "professional touring musician". Dopo, nell'ottobre del 2018, arriva l'uscita del secondo album LP Stardust Birthday Party: un'esplorazione post-punk/new wave del nuovo percorso spirituale di Gallo descritto da The Guardian come raccolta dei "fruits of meditation to Gallo's jams – a little like Bodhisattva Vow marked the influx of MCA's Buddhism into the Beastie Boys."
Dopo tre anni di tour non-stop dietro queste uscite, Gallo si ritrova ancora un nuovo muro davanti a sé. Fisicamente e mentalmente distrutto e incerto di dove andare. L'ultima data del tour si tiene il 4 giugno 2019 al Beaches Brew, un festival annuale che si tiene presso la spiaggia di Ravenna, in Italia.
Con un altro momento di crollo, Gallo si mette in pausa, cancella i social media, scioglie la band e programma di vivere il resto dell'anno in Italy nella città di sua moglie e collaboratrice, Chiara. Questo ha iniziato un periodo di riscoperta, tornando a una sembianza di vita normale e rivalutando ogni cosa. Per supportare questo progetto Gallo lancia REALLYNICE.world, un outlet creativo attraverso il quale Gallo condivide i suoi interessi, i suoi pensieri, interviste a personale casuali e diventato poi un festival digitale e una linea di abbigliamento.
Dopo solo poche settimane, per questioni di visto, Gallo è stato inaspettatamente rimandato in America, che porta a un periodo di autoisolamento nella sua casa a Nashville, dove inizia a scrivere e registrare musica che diventerà il suo album PEACEMEAL.
PEACEMEAL, in uscita in tutto il mondo il 5 marzo 2021, vede Gallo uscire dai confini oscuri del garage e fare musica senza un limite o un piano. Il risultato è un miscuglio di hip-hop '90, r&b, weird pop, jazz e punk – la sua versione di "musica pop". Nonostante le sonorità siano cambiate da disco a disco, e ancora di più con questo, il senso di umanità, di humor e una visione del mondo eccentrica è il punto in comune di tutta la musica di Gallo. Questa volta vediamo un Gallo livero da aspettative, esplorando la musica nuovamente con un fascino quasi infantile e suonando personalmente quasi tutti gli strumenti, con l'assistenza del produttore Allen (Gnarls Barkley, Animal Collective). Scritto in una situazione simile a quella in cui si sarebbe ritrovato il mondo un anno dopo: l'introversa, isolata prospettiva che è diventata stranamente universale.
La dichiarazione d'intenti di Gallo è passata da una parte all'altra dello spettro – dove dall'essere un giovane ragazzo frustrato che provava a cambiare il mondo mescolando persone con noncuranza è arrivato a un qualcosa con molta più luce ma ugualmente potente – di essere sé stesso sempre e comunque e incoraggiare gli altri a fare lo stesso, una delle cose più radicali da fare in un mondo che prova a impacchettare ogni cosa, e dimostrare che a farlo ci si può divertire.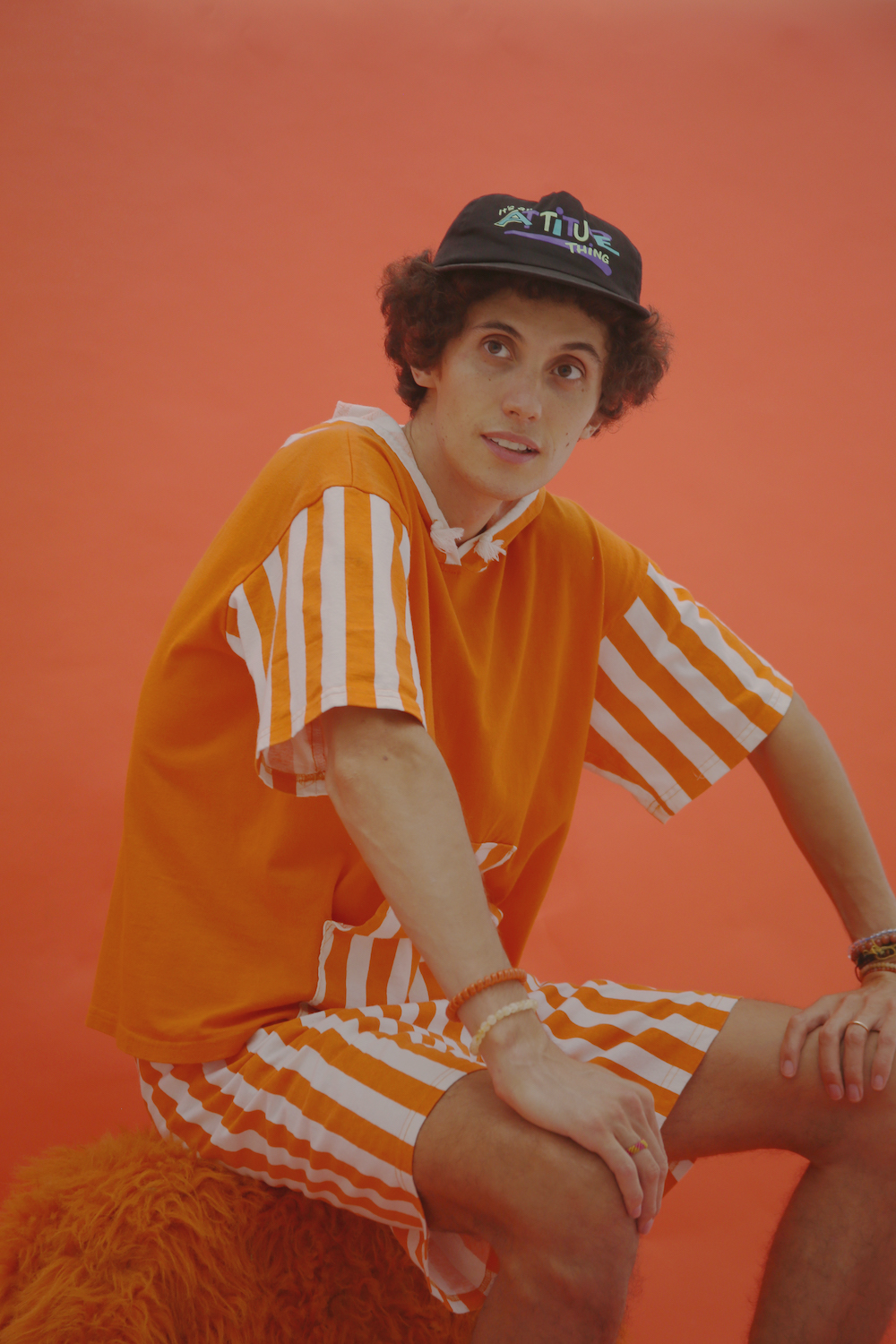 TAGS: