"Picture-life": l'ultimo singolo degli Ironwill tra power e introspezione.
Cuffie in testa, premete play e chiudete gli occhi. A fine brano, quando li riaprirete, vi chiederete dov'è finita la folla pogante e il palco con il muro di amplificatori. Se volete fare un viaggio mentale a un festival con un headliner power metal finlandese, questo è il pezzo per voi.
Sessione ritmica potente, un basso che è una parete di cemento armato, un trio di voci che si incastrano alla perfezione passando dalle strofe incalzanti alle sezioni melodiche del refrain esaltandosi vicendevolmente e un solo di chitarra che non poteva mancare come ciliegina sulla torta. Una produzione ottima, degna delle band nordiche tanto care agli amanti del genere e che fa pensare "questi non sono italiani".
E invece no, "Picture-Life" è l'ultimo singolo, registrato presso la Heavy Tones Records, del progetto Ironwill, band storica torinese, quindi italianissima, che nella line up attuale comprende Gabriella Cassarisi, Federica Gerotto e Piero Leporale alle voci, Salvo Ironwill alla chitarra solista, Massimo Bindi alle chitarre, Calvin Duke al basso e la macchina da guerra Carlos Cantatore alla batteria.
"Picture-life" è un brano rivelazione dal significato molto profondo: per arrivare al traguardo del vivere la nostra vita così come l'abbiamo sempre sognata durante il nostro percorso di crescita ed evoluzione, dobbiamo comprendere che è molto importante regolare la luce con cui scegliamo di illuminare il nostro cammino, togliersi maschera e trucco e guardare oltre gli errori:
"I see picture-life/ washing my face/ with no make up/ Embracing the man from far behind/ dreaming apicture-life, mine/ choose your light".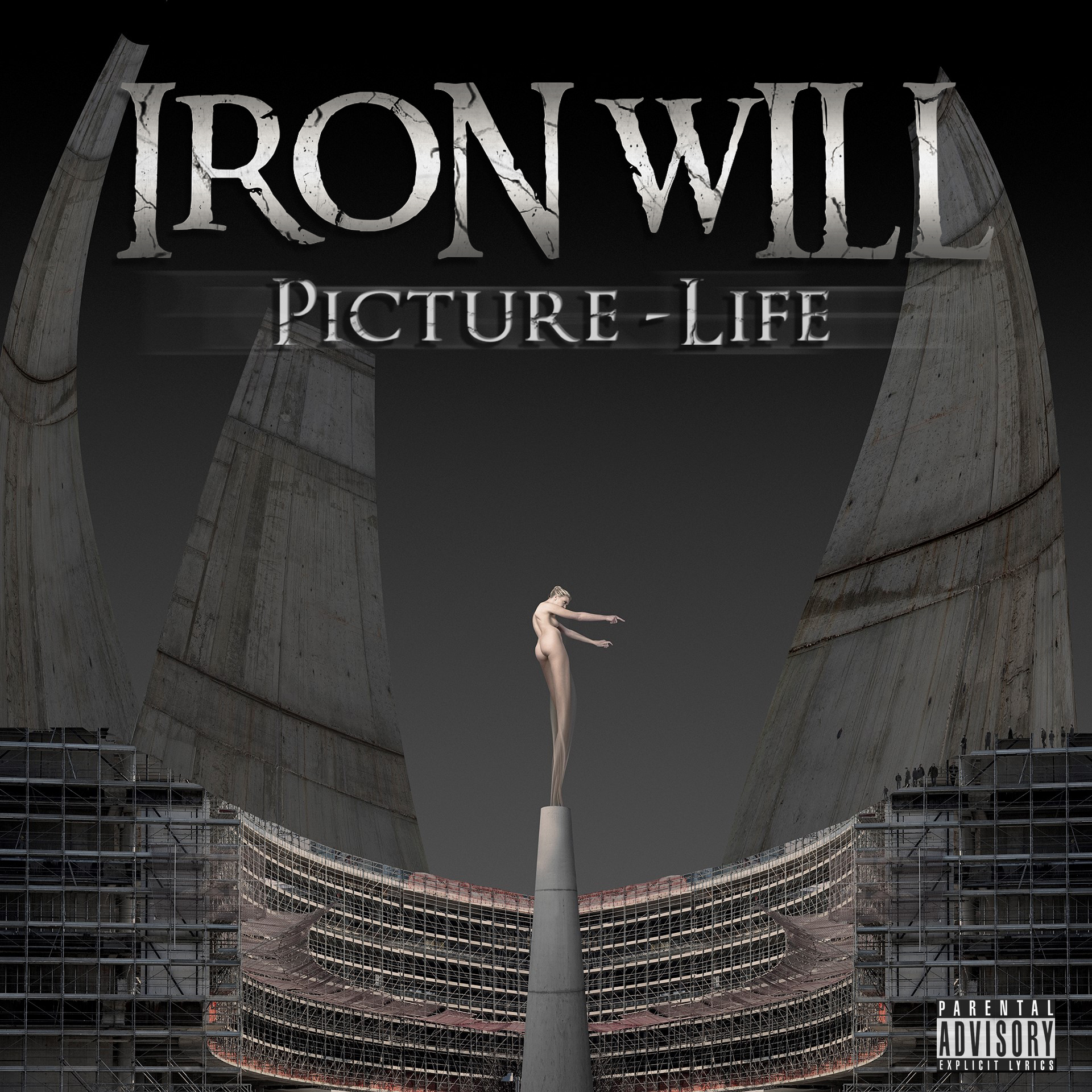 Ironwill è il progetto di Salvo Dell'Arte, che, dopo aver fondato e militato in svariate band, mette in cantiere un progetto solista di un concept album dai contenuti sociali di attualità quali l'evoluzione personale e il bullismo. Il progetto si arricchisce del contributo essenziale di Marzio Francone nella veste di produttore e batterista nonché di Real Input. Nel progetto Ironwill coinvolge al basso l'amico Tony "The Fretless Monster" Franklin che già ha militato con nomi internazionali quali: il supergruppo the Firm, con il leggendario Jimi Page, vocalist Paul Rodgers e drummer Chris Slade, e, tra gli altri Blue Murder (John Sykes, Carmine Appice), David Gilmour, Kate Bush, Whitesnake, Donna Lewis, Gary Hoey, Pat Travers… Ogni brano è interpretato da diversi cantanti tra i quali il mitico Piero Leporale (Uli Jon Roth, Michael, Angelo Batio, Andrea Braido, Vinny & Carmine Appice), Federica Gerotto, AndreaRock (Virgin Radio) e Roberta Morgana (Jester Beast, Morgana).
Dal concept album "The Jonathan's Journey", pubblicato a maggio 2019, sono stati estratti quattro singoli su cui sono stati realizzati i videoclip ufficiali:
"Ironwill" con la partecipazione di Annamaria Barbera https://www.youtube.com/watch?v=oV617VEz9dw
"Bees and Flies" con la partecipazione di Marco Berry nella veste di giudice e Andrea Rock alla voce https://www.youtube.com/watch?v=S2kFTFCkMJg
"The Dam", in cui viene utilizzato il fumetto Jonathan's Journey the comic book, basato sulla storia di Ironwill contro il bullismo e il lyric video di "Playing On and On".
Nel frattempo Ironwill produce molto materiale di radice più blues e crea uno spin-off della line-up metal creando il progetto IRONWILL B2B (Back to Blues) con alla voce Gabriella Cassarisi, Calvin Duke al basso e l'introduzione delle tastiere di Samuel Linton Dawson. Il nuovo materiale è una rivisitazione del blues con contaminazioni moderne che vanno dal metal all'elettronica.
In questo momento sono in registrazione sia un secondo singolo metal che un secondo singolo B2B, che ovviamente ci auguriamo di poter ascoltare presto.
TAGS: