Con Raccontami di un giorno perfetto, Brett Haley ci offre una regia pulita e abbastanza scolastica. Ciò che rende il film speciale è la chimica tra i protagonisti, Elle Fanning e Justice Smith, e la scelta di raccontare ancora una volta, come già in Thirteen reasons why, una storia che parla di disagio giovanile, di depressione, di problemi di salute mentale in un'età difficile come l'adolescenza
"Sai cosa mi piace di te Violet? Sei tutti i colori in uno, nel loro massimo splendore"
E Theodore Finch non ha mai visto così tanti colori, così tante sfumature come in Violet Markey, lui che conosce solo il bianco più luminoso e il nero più oscuro e profondo. "Lo schizzato", così lo chiamano a scuola. Ha pochi amici e passa dall'apatia agli episodi più stravaganti, fino agli scatti d'ira. Si assenta spesso e nessuno sa dove vada in quei momenti, quei giorni, durante i quali scompare letteralmente.
Prova un'attrazione istantanea per Violet, dopo quella sera in cui la trova in piedi sul parapetto di un ponte, perché si sa, il dolore attira altro dolore e solo una persona "danneggiata" come Finch può capire come si sente Violet.
Violet che era tutti i colori in uno, nel loro massimo splendore, prima di perdere sua sorella in un incidente d'auto.
Un compito assegnato dal professore di geografia, scoprire 5 meraviglie dell'Indiana, diventa il pretesto per Finch per stare insieme a Violet. La vicinanza di lui diventa per lei un nuovo inizio. Finch la sprona, la costringe ad aprirsi, a tornare alla vita.
Ma c'è qualcosa di molto oscuro in Finch, profondo come le acque del Blue Hole, il lago senza fondo, una delle meraviglie che i due visitano insieme, e Violet non è pronta ad affrontarlo.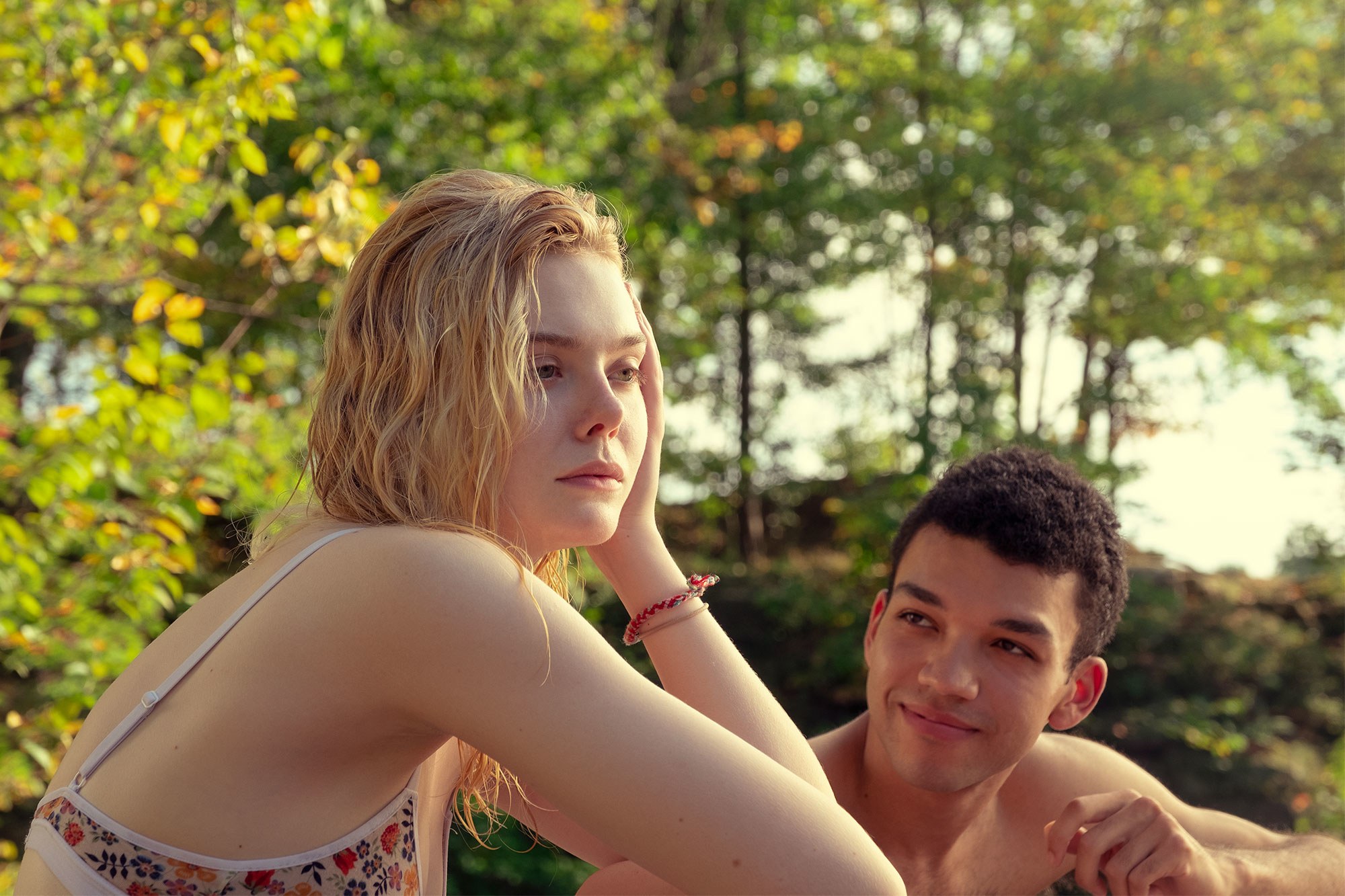 Tratto dal romanzo "All the bright places" di Jennifer Niven e affidato alla regia di Brett Haley, Raccontami di un giorno perfetto dimostra ancora una volta come Netflix si stia posizionando in maniera eccellente su un target di riferimento giovane e per lo più femminile, colmando quel vuoto ormai lasciato da Disney Channel e dall'industria cinematografica, che da diversi anni non riesce ad imbroccare un buona saga young adult (vedi i flop di Shadowhunters e Darkest minds) e dove solo poche pellicole riescono a far bene al botteghino e ad ottenere buoni giudizi dalla critica (vedi Colpa delle Stelle e Tuo Simon).
Con Raccontami di un giorno perfetto, Brett Haley ci offre una regia pulita e abbastanza scolastica. Ciò che rende il film speciale è la chimica tra i protagonisti, Elle Fanning (Maleficent, The Neon Demon) e Justice Smith (The Get Down, Detective Pikachu), e la scelta di raccontare ancora una volta, come già in Thirteen reasons why (la prima stagione), una storia che parla di disagio giovanile, di depressione, di problemi di salute mentale in un'età difficile come l'adolescenza dove il sottile equilibrio tra l'esigenza di integrarsi e il sentirsi una pecora nera in un gregge dal manto candido è spesso troppo difficile da mantenere, dove trovare la forza di affrontare il dolore o il coraggio per chiedere aiuto sembra impossibile.
E se Violet trova in Finch quel salvagente che piano piano la riporta in superficie, non si accorge che al tempo stesso lei è un raggio di sole nell'oscurità in cui lui si trova intrappolato.
"[…]Ci sono posti luminosi anche nei giorni più bui. E che se non ne trovi uno, tu puoi essere quel posto luminoso con le tue infinite capacità".
TAGS: