Halestorm annunciano "Reimagined" EP e presentano il primo singolo "Break In" Feat Amy Lee.
Gli Halestorm, rock band vincitrice di un Grammy Award, annunciano il nuovo "Reimagined" EP, in uscita in digitale il 14 agosto su Atlantic Records.
In "Reimagined" EP gli Halestorm hanno riletto e reinterpretato alcuni dei loro più grandi successi. Per presentare il progetto, la band svela il primo singolo "Break In" [feat. Amy Lee]. La hit "Break In" ha fatto il suo debutto nell'album del 2012 "The Strange Case Of…". Durante uno show del Carnival of Madness Tour, la frontwoman degli Evanescence si è unita agli Halestorm per un'incredibile versione live del brano. Recentemente, Lzzy Hale ha ospitato Amy Lee nel suo talk show Raise Your Horns With Lzzy Hale. Insieme si sono esibite online in una inedita performance di "Break In". Le loro voci hanno stregato I fan e l'esibizione di "Break In" ha portato alla nascita di questo nuovo EP.
"Nel corso degli ultimi anni abbiamo pubblicato diversi EP di cover tra un album e l'altro", racconta Lzzy Hale. "Ma questa volta abbiamo deciso di andare oltre e cambiare le carte in tavola! In 'Reimagined' EP abbiamo inserito una sola cover e completato l'opera con rivisitazioni dei nostri successi. È stato incredibile rifare questi brani. Uno dei momenti più esaltanti dell'EP è il duetto con l'incomparabile Amy Lee. Con la produzione di Nick Rasculinecz, abbiamo registrato questo duetto prima dell'emergenza COVID-19, insieme nella stessa stanza, dal vivo, come una vera e propria performance live. Amy ha portato il brano a un nuovo livello, trasformando quella che era solo una canzone d'amore in un manifesto di unità e supporto reciproco. Spero che in Reimagined troviate qualcosa in grado di portare un po' di gioia in questo folle momento storico".
Oltre a "Break In", l'album contiene le rivisitazioni di "I Get Off", "I Miss The Misery", "Mz. Hyde" e dell'incendiaria "I Am The Fire", e la cover di "I Will Always Love You" di Whitney Houston.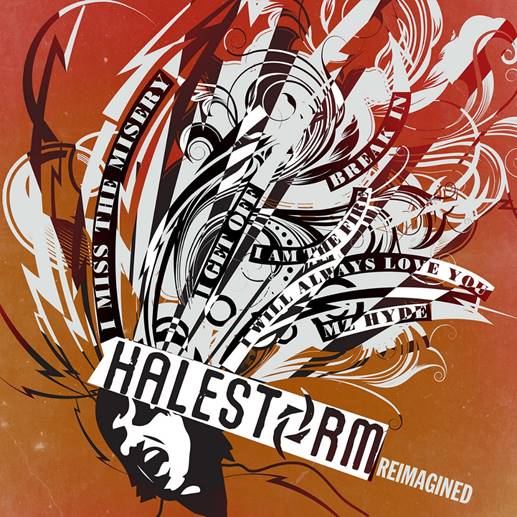 I Get Off
I Miss The Misery
I Am The Fire
Break In (feat. Amy Lee)
I Will Always Love You
Mz. Hyde
TAGS: