White Ear è il progetto solista di Davide Fasulo, polistrumentista che mette insieme corde, archi, voce, percussioni, piano e sintetizzatori in uno stile aperto a diverse contaminazioni. "Right Here" è il suo album d'esordio per Last Floor Studio, via Pirames International.
White Ear è il progetto solista di Davide Fasulo, polistrumentista che nei suoi live mette insieme corde, archi, voce, percussioni, piano e sintetizzatori grazie all'uso della registrazione ciclica, ospitando spesso altri musicisti o artisti visivi. Anche in questa incisione in studio si è avvertita la necessità di collaborazioni esterne al fine di arricchire il progetto con altri modi di approcciare alla creazione. Right Here nasce da una profonda ricerca musicale da cui deriva un lavoro caratterizzato dalla convivenza tra strumenti acustici ed elettronici in uno stile aperto a diverse contaminazioni.

"Il rumore bianco, in inglese 'white noise', è un suono che contiene tutto lo spettro di frequenze, molto simile al rumore del mare o del vento. Partendo da questo concetto il nome White Ear, 'orecchio bianco', vuole intendersi come un ascolto che accoglie ogni suono circostante. Un'apertura che si trasferisce in senso più ampio nei testi, come in 'Eyes wide up' che invita a non abbassare gli occhi o chiudere le braccia di fronte a situazioni di sofferenza che non sembrano appartenerci, ma che richiamano un senso di responsabilità irreprimibile. Mentre il brano 'Night has come' parla di un'apertura mentale verso punti di vista che possano scardinare le nostre certezze, concetto condensato nella frase 'My religion is just doubt'. O ancora in 'Planet Earth' l'ascolto è rivolto al pianeta terra che parla in prima persona, mentre 'Try to catch me' pone l'accento sul sentirsi parte di una moltitudine meravigliosamente potente. La parola chiave di questo disco è l'ascolto, inteso come un varco che permette di essere in contatto con ciò che ci circonda e di cui inevitabilmente facciamo parte." – White Ear.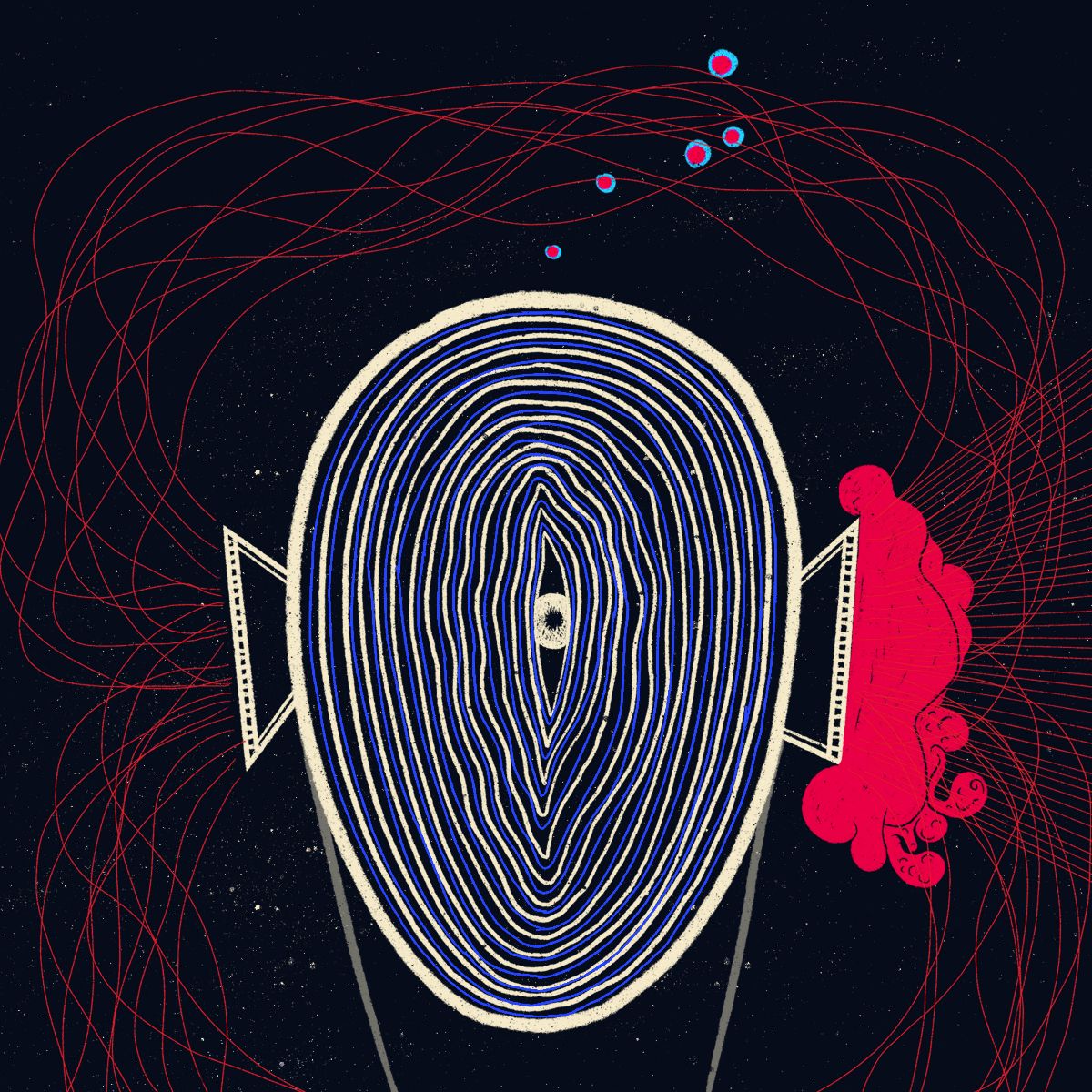 CREDITS
Mixed and mastered by Last Floor Studio
Artwork: Sara Garagnani
All songs written by White Ear except:
Track 4 (lyrics: White Ear, Fausto Dee, Robert L. Hackett)
Track 10 (White Ear, Vinx Scorza)
All lyrics in collaboration with Robert Lincoln Hackett
Acoustic drums samples in track 3 played by Lorenzo Fischetti
Violins in track 8 played by Susanne Quicker

TRACKLIST
1- EYES WIDE UP
2 - DROWSY DREAM (feat. FEMMINA)
3 - TRY TO CATCH ME
4 - HI MY NAME IS PLANET EARTH AND I WILL KILL YOU ALL (feat. Lapè and Fausto Dee)
5 - INVISIBLE
6 - NIGHT HAS COME (feat. Sol Izkovitch)
7 - EMPTY (feat. Vincenzo Destradis)
8 - BE ME
9 - GOD BLESS RAINY DAYS (feat. Meike Clarelli)
10 - LAST CALL (feat. Vinx Scorza)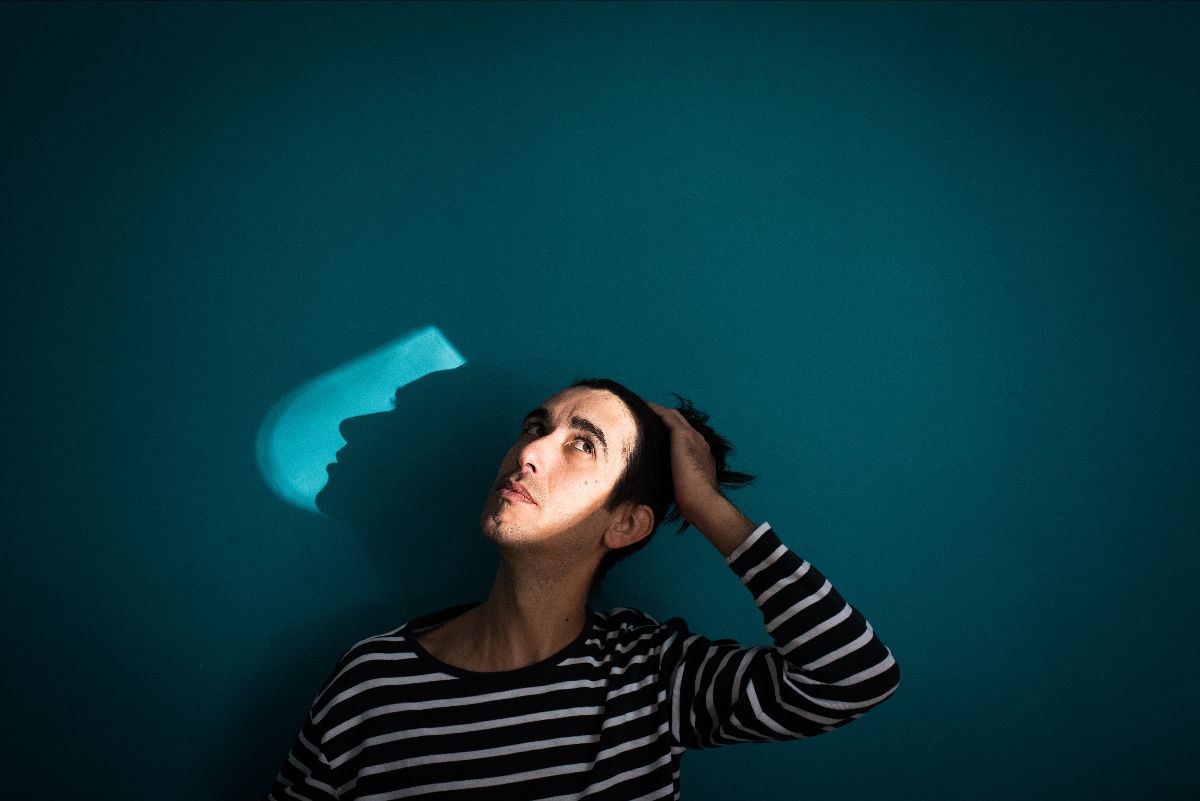 CHI È WHITE EAR?
White Ear è un live-set di strumenti elettronici ed acustici. Suoni e beat sono generati e manipolati in tempo reale in un flusso di brani che si susseguono come in un dj-set, con lente sovrapposizioni e variazioni di velocità. Le griglie ritmiche e i paesaggi sonori sono spesso suggeriti da campioni tagliati sul momento o frammenti di registrazioni ambientali. Il filo che unisce i diversi momenti della performance è il dialogo tra beat graffianti e giochi di consonanze e dissonanze nati dall'imprevedibilità dei campionamenti. Diversi collaboratori hanno partecipato al disco in uscita "Right here" (Last Floor Studio, CNI Compagnia Nuove Indye) e prendono parte alle esibizioni live. Tra gli ospiti troviamo Vinx Scorza, Giorgia Faraone (alias Femmina), Meike Clarelli e Vincenzo Destradis.
Davide Fasulo, nome all'anagrafe di White Ear, è un polistrumentista e producer brindisino, trasferito a Bologna nel 2001, attualmente impegnato con il quartetto elettro-acustico Dueventi e varie produzioni in contesti diversi come installazioni, performance, sonorizzazione video e incisioni in studio. Dopo gli studi classici, studia jazz con i maestri Nico Menci, Teo Ciavarella e Fabrizio Puglisi. Come compositore di colonne sonore e musicista di scena ha collaborato con diverse realtà teatrali tra cui Oscar De Summa, Teatro dei Gatti, Opificio d'Arte Scenica, Ivano Marescotti, Teatrino Giullare, Teatro Sotterraneo. Tra le attività teatrali più recenti "il Barone Rampante" (2023, regia Riccardo Frati, Piccolo Teatro Milano) e "Lingua Madre" (2021/22, regia Lola Arias, produzione ERT), in questo momento in tour europeo. Durante la sua carriera ha condiviso il palco con artisti di varia estrazione stilistica, tra cui Vinicio Capossela, Mika, Giorgia, Malika Ayane, Fiorella Mannoia, Pasquale Mirra, Ares Tavolazzi, Massimo Manzi, Piero Odorici, Linley Hamilton, David Lyttle, Daniele Di Gregorio, Mirko Guerrini, Marco Tamburini, Christophe Rocher e tanti altri.
Tra il 2004 e il 2009 conduce un ensemble di 10 elementi, la Pan Gea Orchestra, suonando dal vivo per spettacoli teatrali e proiezioni cinematografiche con brani di propria composizione. Tra gli eventi più rilevanti, "Omaggio a Ravel", una rivisitazione del celebre Bolero che debutta al teatro Astra di Vicenza nel 2007, e la sonorizzazione dal vivo di un medio-metraggio di Charlie Chaplin al festival Strade del Cinema (Torino, 2009).
Nel 2017 ha composto la sigla e alcuni jingle per la trasmissione "Facciamo che io ero" (Raidue, con Virginia Raffaele) al fianco del maestro Teo Ciavarella.
Da sempre coltiva la passione per la musica elettronica, con un'attenzione particolare verso la manipolazione istantanea dei suoni, l'imprevedibilità di fattori random, la ricerca di quegli errori che giocano in contrasto con la severa regolarità delle macchine.
A febbraio 2023 è uscito l'album d'esordio "Right Here" per Last Floor Studio / CNI Compagnia Nuove Indye.