GEORGIA condivide la cover di "Running Up That Hill" di Kate Bush e annuncia "Seeking Thrills: The Ultimate Thrills Edition", versione espansa con nuovi remix.
Dopo un anno di incredibili successi per Georgia, inclusa l'uscita di Seeking Thrills, la sua nomina come miglior album allo Hyundai Mercury Music Prize e il tour di inizio 2020 che ha registrato il tutto esaurito, ora sta finendo l'anno con il botto.

Georgia è lieta di pubblicare la cover di "Running Up That Hill" di Kate Bush, omaggiando, così, una delle sue eroine musicali. "Running Up That Hill" non solo è una delle canzoni più iconiche ed amate ma ed è anche profondamente intrecciata con la storia personale di Georgia, perché è una delle canzoni che ascoltava con i genitori. Il video che accompagna la canzone suggella il profondo legame, poiché nasce da una collaborazione con il ballerino di danza contemporanea Syd Barnes, il fratello di Georgia.

Se siete stati fortunati ad aver assistito ad uno dei LiveShow di Georgia, avrete famigliarità con l'energia che è riuscita ad infondere alla canzone.

La cover è stata prodotta da Mark Ralph, da tempo collaboratore di Georgia, mentre il video è stato diretto da Charlie Di Placido.

A proposito della canzone, Georgia dice:
"Chiudere i concerti con "Running Up That Hill" è sempre gioia pura, e da lì ha preso forma l'idea di registrarne una versione. Kate Bush fa parte della mia vita, soprattutto quando ho iniziato a cantare, lei è stata una grande ispiratrice. La sua musica era amata dai miei genitori e quando ho capito come il suono e la produzione funzionassero, ho iniziato il mio intimo e personale viaggio con la sua musica. Per me, questa non è solo una cover, ma un' esperienza emozionante che mi accompagnerà per sempre.

Sul video, Sid Barnes dice:
"è sempre stato il mio sogno poter creare una coreografia per la canzone di Kate Bush. Questo progetto insieme a mia sorella Georgia è stato un grande onore ed una piacevole sfida! L'obiettivo era di ritrovare lo spirito di Kate, cercando di non vederla solo come un idolo, ma di usare invece la danza per entrare in profonda sintonia con il suo lavoro."

La notizia della cover "Running Up That Hill" di Kate Bush è coincisa con l'uscita di Seeking Thrills: The Ultimate Thrills Edition, una nuova edizione dell'album originale, comprendente i remix tratti dall'album, remix inediti e la recente collaborazione con Yung Baby Tate al brano Feel It".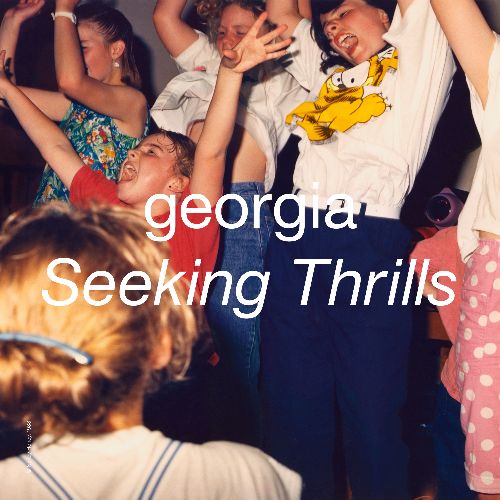 TAGS: