RINA SAWAYAMA condivide il singolo "Chosen Family". L'album d'esordio SAWAYAMA esce il 17 aprile su Dirty Hit.
Dopo aver condiviso con i fan gli accordi e il testo affinché potessero darne una loro personale interpretazione, Rina Sawayama presenta il nuovo brano "Chosen Family". Prodotta da Danny L Harle e scritta da Rina, Danny e Jonny Latimer, la potente ballad è un'emozionante ode alla sua famiglia LGBT+. La traccia sarà seguita da un video in uscita domani su Rina TV in cui l'artista insegnerà ai suoi fan a suonare "Chosen Family".
Parlando di "Chosen Family", Rina svela: "È un brano molto speciale per me. La famiglia che ho scelto, nel mio caso, è una famiglia queer. Spesso le persone vengono cacciate di casa o allontanate dalle loro famiglie, dai loro amici o dalle loro comunità dopo aver rivelato il loro orientamento sessuale. Questo può fare molto male, e sicuramente avere una famiglia che ci si è scelti può aiutare. Il ritornello dice 'We don't need to be related to relate, we don't need to share genes or a surname' ed è un invito per tutti quelli che si sentono diversi a trovare un'altra famiglia, una che hanno scelto e con cui poter essere se stessi e sentirsi amati. Dedico questo brano ai miei amici queer, che adesso considero la mia famiglia e penso sia fondamentale ringraziarli, li amo tantissimo e non penso che sarei ancora qui se non fosse stato per loro".
L'album d'esordio di Rina intitolato SAWAYAMA, in uscita il 17 aprile su Dirty Hit, è uno sguardo intimo al mondo di Rina. Contiene i brani più personali che l'artista abbia mai scritto, "nell'album parlo di identità e di famiglia. Parlo anche delle difficoltà dell'imparare a conoscersi quando si convive con due culture totalmente differenti (nel mio caso quella giapponese e quella inglese), di cosa sia il senso di appartenenza quando il concetto di casa è in continua evoluzione, del cercare di capire in cosa ti rispecchi e cosa invece senti molto lontano da te e dell'apprezzarsi per ciò che si è, con i propri pregi e i difetti". L'album include anche i singoli "STFU!", "Comme Des Garçons" e "XS".
Nata in Giappone, Rina e la sua famiglia si sono trasferiti nel Regno Unito quando lei aveva solo cinque anni. Durante l'adolescenza ha scoperto la sua passione per la musica e la propensione allo studio e si è poi iscritta all'Università di Cambridge, dove ha iniziato a notare le differenze culturali e il contrasto tra razze diverse. Grazie a queste esperienze, Rina ha plasmato la sua identità unendo la sua cultura al suo stile di vita occidentale, diventando un'artista in grado di definire il suo stile unico nel pop.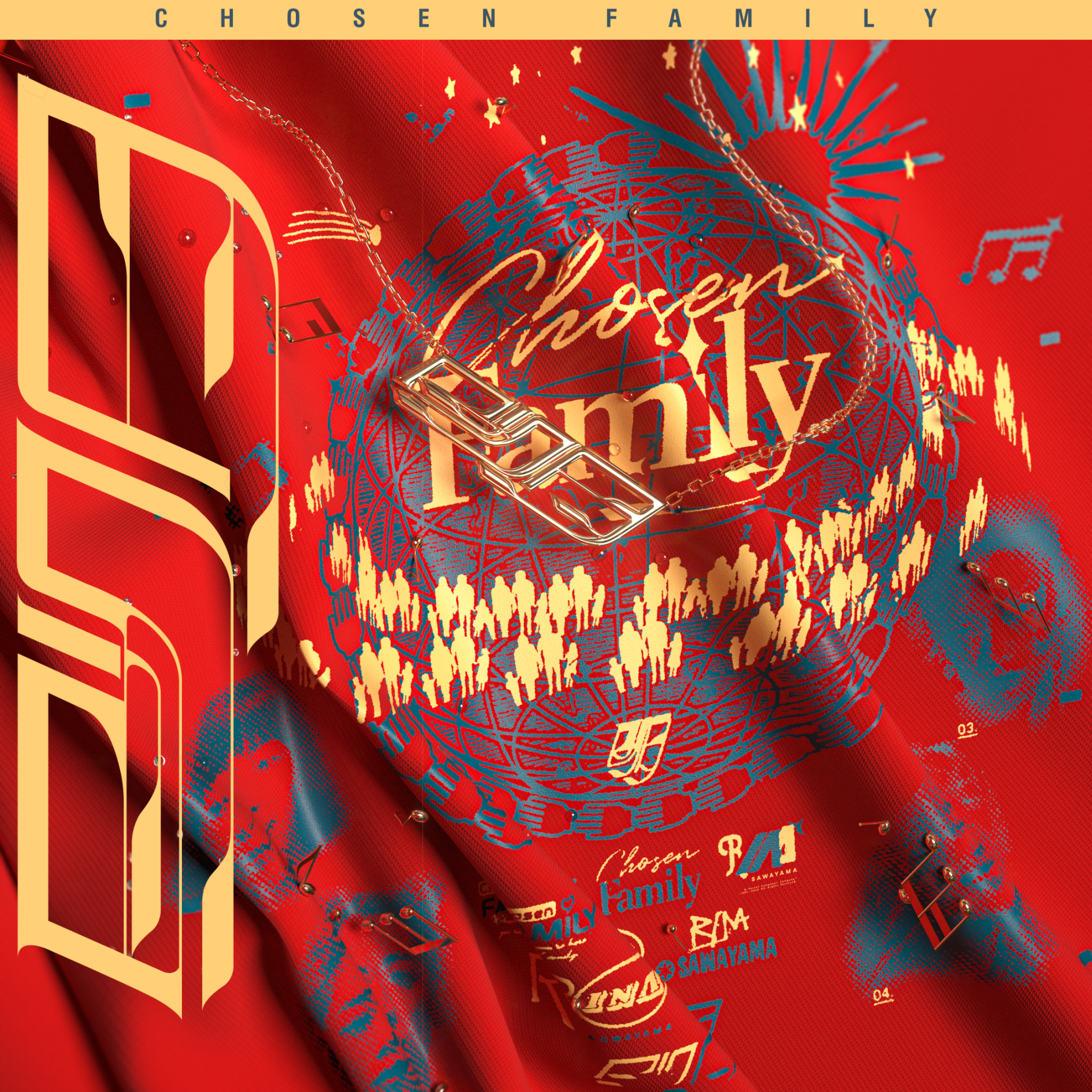 1. Dynasty
2. XS
3. STFU!
4. Comme des Garçons (Like The Boys)
5. Akasaka Sad
6. Paradisin'
7. Love Me 4 Me
8. Bad Friend
9. Fuck This World (Interlude)
10. Who's Gonna Save U Now?
11. Tokyo Love Hotel
12. Chosen Family
13. Snakeskin
TAGS: