NÖCTÆ // "Scary Monsters" è il singolo tributo a David Bowie e Trent Reznor.
Guardando il video di "Scary Monsters" nuovo singolo dei NÖCTÆ, la sensazione che si ha all'inizio è la stessa che si vive inserendo un vecchio vhs degli anni novanta, che sia Dead to The World di Marilyn Manson o Closure dei Nine Inch Nails.
Un disturbo statico audiovisivo, una premessa che è un tributo pieno d'amore verso i mostri sacri della vecchia guardia a cui la formazione romana si ispira: David Bowie e Trent Reznor, quando nel 1995 misero in piedi il "DISSONANCE" tour: un insieme di date nordamericane che erano un crossover tra i due progetti.
L'idea di fare questa cover viene appunto da questa necessità di parlare del rispetto, idolatria e stima che il duo romano manifesta apertamente verso due colonne portanti della musica internazionale, con una mossa forse anacronistica e rischiosa.
La Musica non è soltanto analisi di mercato e trend-setting, è anche speranza ed amore, cosa di cui abbiamo tutti bisogno in questa fase storica.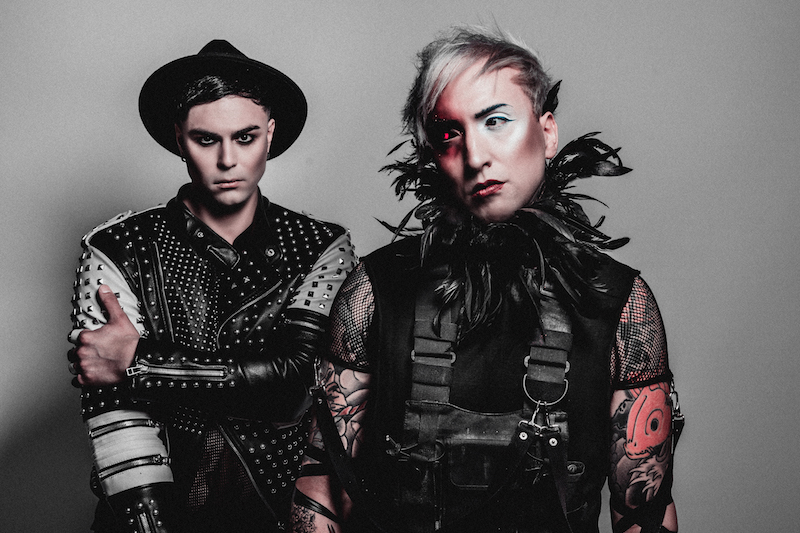 NÖCTÆ è un progetto nato dalle ceneri di due formazioni molto attive nel panorama alternativo italiano, i Beyond The Fallen e Shiny Black Anthem e vede dunque l'unione di Kaiten, voce e frontman dei primi, e di Döpe, bassista e frontman dei secondi.
Facendo tesoro degli insegnamenti di Trent Reznor ed inglobando sonorità fresche e moderne (Bring Me The Horizon, Ghostemane), il risultato ottenuto è una miscela esplosiva ed originale.
Il loro Ep di debutto "1988", pubblicato per la label Giapponese B I J , è disponibile su tutte le piattaforme digitali dallo scorso 21 Novembre.
TAGS: