MARIANNE FAITHFULL & WARREN ELLIS condividono il singolo "She Walks In Beauty", primo estratto dall'album di poesia e musica di Marianne Faithfull e Warren Ellis, con la collaborazione di Nick Cave, Brian Eno e Vincent Ségal. Guarda il lyric video.
Marianne Faithfull e Lord Byron, un'accoppiata perfetta. Aggiungi la musica di Warren Ellis e avrai uno dei brani più particolari della carriera di Marianne.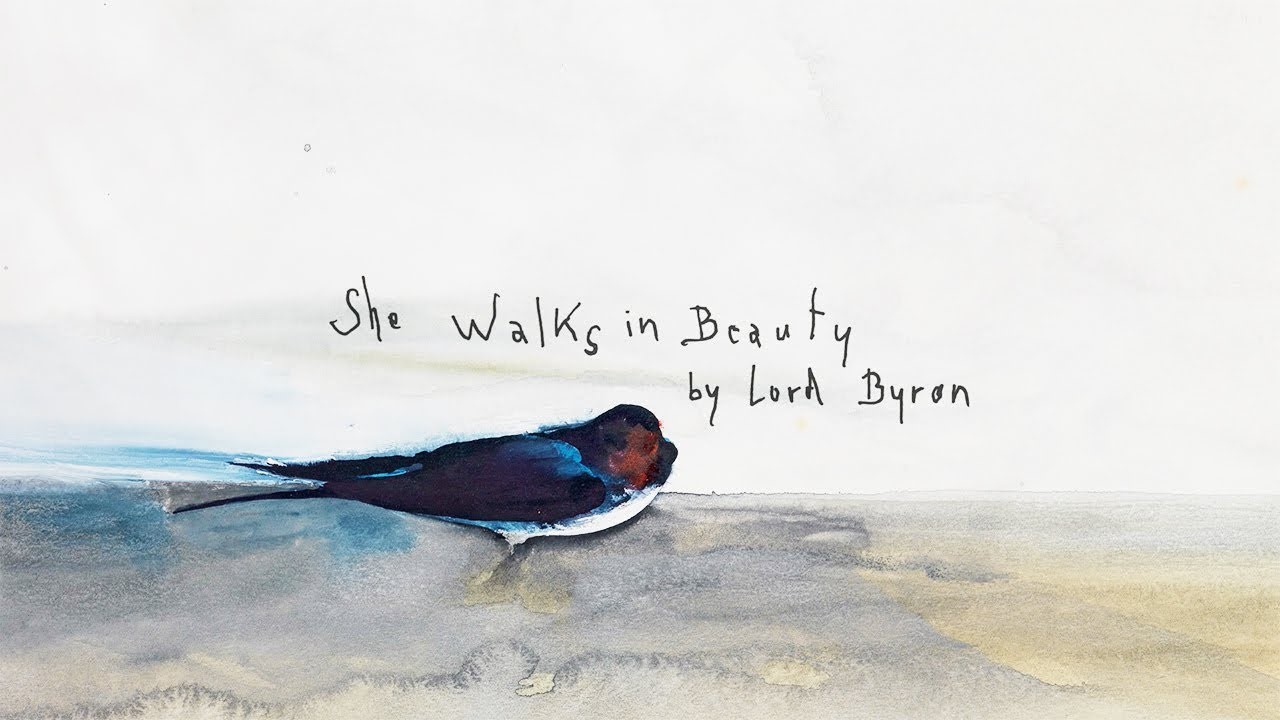 "She Walks In Beauty" è stata scritta da Lord Byron dopo una festa di Lady Sarah Caroline Sitwell l'11 giugno 1814, alla quale si era innamorato della bellissima signora Anne Beatrix Wilmot. Si narra che, dopo essere tornato nelle sue stanze, lui abbia brindato alla sua salute, finito un bicchiere di brandy, si sia seduto e abbia composto la poesia. Ma sarà riuscito a conquistare la donna? È stata pubblicata l'anno successivo sulla sua raccolta Hebrew Melodies.

"È molto romantico, non come si pensa sia Byron", dice Marianne. "È meraviglioso, ed è per questo che mi piace. Amo anche l'altro lato di Byron, ma questo è davvero stupendo, sublime. E io ero attratta dalla sua abilità di comporre versi così belli. Credo che faccia parte dell'essere una cantautrice. È incredibilmente affascinante. Decisamente diverso da quello a cui penso immediatamente se si parla di Lord Byron".

Dopo aver dato prova di essere una grande interprete di brani, Marianne riporta in vita questa meravigliosa poesia nel suo nuovo album She Walks In Beauty, in uscita il 30 aprile. Si potrebbe quasi dire che Marianne Faithfull abbia trascorso buona parte della sua vita a prepararsi per questo nuovo lavoro. "Quando avevo 13 o 14 anni, ho comprato un libro, The Golden Treasury di Palgrave e mi ha davvero aperto alla poesia, nel senso più ampio del termine", continua. "Poi è arrivato il mio insegnante di inglese in convento, il signor Simpson. Stavo continuando a studiare l'anno prima che mi scoprissero. Ero felicissima. Poi sono stata scoperta e non sono mai riuscita a finire gli studi, ma ho imparato moltissimo e tutto ciò non mi hai mai abbandonata, così ho portato con me quest'idea per tutta la vita, volevo fare un disco che unisse la musica alle poesie più belle".

A 73 anni, Marianne sta per realizzare il suo sogno. Ma questa raccolta di poesie non sarebbe la stessa senza l'incredibile musica composta dall'amico e collaboratore di lunga data Warren Ellis. Membro dei Bad Seeds dal 1993, e compositore di quasi 20 colonne sonore di film e spettacoli teatrali, inclusi The Road e La Proposta, Warren lavora con Marianne come musicista e autore dal 2005, anno di pubblicazione di Before The Poison e, insieme al produttore Head, ha creato i delicati paesaggi sonori di She Walks In Beauty.

Questi paesaggi accompagnano le letture, la voce di Marianne porta i segni di chi ha vissuto molte vite ed è stata più volte sfiorata dalla morte. È una voce in cui tutte le sfumature della poesia, l'amore, il desiderio, l'intossicazione e l'ispirazione, riescono ad emergere in tutta la loro bellezza.
TAGS: