Marianne Faithfull & Warren Ellis annunciano l'album "She Walks In Beauty", in uscita il 30 aprile su BMG. Un album unico che racchiude musica e poesia con Marianne Faithfull accompagnata da Warren Ellis e con la partecipazione di Nick Cave, Brian Eno e Vincent Ségal.
Marianne Faithfull annuncia uno degli album più particolari della sua straordinaria carriera, accompagnata dal cantante e polistrumentista Warren Ellis. È stato registrato subito prima e durante il primo lockdown per il Covid-19, periodo in cui anche la cantante ha contratto il virus e ha rischiato di morire. Da tempo Marianne Faithfull voleva lavorare ad un album in cui musica e poesia si unissero e She Walks In Beauty, che include il contributo di altri amici artisti, ne è il risultato.

Il nuovo lavoro si immerge nel passato e prende vita dalla sua passione per la poesia romantica inglese, una passione nata negli anni trascorsi alla St Joseph's Convent School, prima che si trasferisse a Londra all'età di 16 anni. Da lì, è entrata a far parte del mondo di "As Tears Go By", di Mick Jagger e dei Rolling Stones, il mondo che l'ha portata al successo. Dopo essere diventata un'icona degli anni '60 e aver combattuto a lungo con la tossicodipendenza, è tornata nel 1979 con l'album Broken English, grazie al quale è riuscita ad affermare il suo talento e la sua autonomia artistica.

Nei suoi successivi album, pubblicati negli anni '90 e poi nei 2000, si riusciva sempre a intravedere la sua passione per la poesia, ma soltanto adesso questa è riuscita a permeare un intero lavoro.

Fondamentale è stato l'aiuto dell'amico di lunga data e manager Francois Ravard. L'album è stato in parte registrato nella sua abitazione a Londra con Head, produttore di PJ Harvey.

La musica è stata composta da Ellis nel suo studio di Parigi e i due artisti sono riusciti a lavorare insieme nonostante la distanza. Nick Cave ha adornato i brani con il suo piano e Brian Eno ha creato coinvolgenti trame sonore per "La Belle Dame Sans Merci" e "The Bridge of Sighs", mentre Vincent Ségal ha aggiunto delle parti di violoncello alla liminale, mistica "To The Moon" di Shelley e alla poesia di Byron "So We'll Go No More A-Roving", tra le altre.

L'album è un punto di partenza e allo stesso tempo un ritorno a quello che l'ha sempre ispirata come artista e performer. Scava a fondo nella poesia di Shelley, Keats, Byron, Wordsworth, Tennyson e Thomas Hood, la voce di Marianne che incontra le note di Ellis e, insieme, restituiscono a questi undici meravigliosi poemi un cuore e una voce. Marianne rinnova la poesia, interpretando ciascuno di questi testi con la sua voce vissuta. Invita l'ascoltatore ad entrare in un mondo che le appartiene completamente.

She Walks In Beauty sarà pubblicato il 30 aprile 2021 e l'artwork è stato creato dall'amico di lunga data e artista inglese Colin Self.

La versione fisica dell'album sarà disponibile nei formati CD-Libro e vinile con un booklet di 28 pagine che include i testi di tutte le poesie.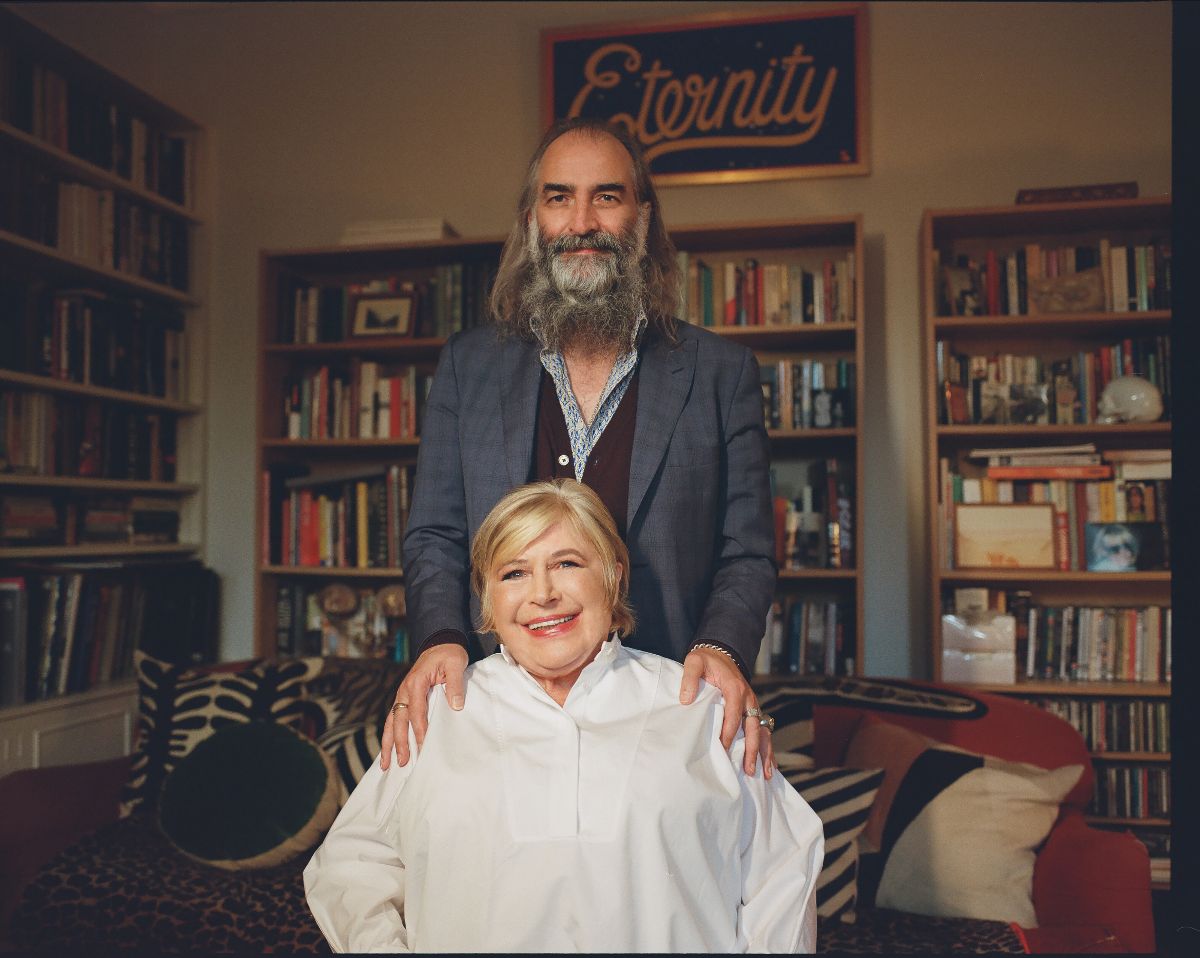 TAGS: