JULIA STONE annuncia l'album SIXTY SUMMERS, in uscita il 19 febbraio 2021, via BMG. Il disco è stato prodotto da ST. VINCENT e THOMAS BARTLETT e vanta le collaborazioni con Matt Berninger e Bryce Dessner dei THE NATIONAL. Ad accompagnare l'annuncio l'inedito "Dance". Nel video i protagonisti sono SUSAN SARANDON e DANNY GLOVER.
Julia Stone annuncia oggi che il suo attesissimo terzo album da solista Sixty Summers uscirà il 19 febbraio 2021, via BMG.
Otto anni dopo il suo ultimo disco solista, "Sixty Summers" rappresenta una potente rinascita della Stone, uno degli artisti più prolifici dell'Australia.
Partendo dalle terre selvagge del folk e dell'indie-rock, con "Sixty Summers" Julia Stone si tuffa a capofitto nel mondo cosmopolita ed edonistico del pop notturno.
Lo splendido album è una perfetta testimonianza della grinta e dello scintillio della vita della città, con tutte le sue gioie, pericoli, storie d'amore e rischi. Il disco ci rivela la natura più profonda, vera e brillante della Stone che, finalmente, condivide con noi la sua segreta storia d'amore con questo genere musicale.

Insieme all'annuncio del disco, la poliedrica artista australiana rivela oggi il singolo "Dance", accompagnato dal video diretto da Jessie Hill e con le straordinarie performance dei pluripremiati attori Susan Sarandon e Danny Glover.
Hill, collaboratore di lunga data nella narrazione visiva della Stone - ha anche diretto la straordinaria grafica del primo singolo "Break" - ha davvero alzato il livello della direzione creativa con "Dance". Insieme a Sarandon e Glover, Hill ha creato una narrativa sensuale, giocosa e quasi mistica.
Gli attori interpretano un amore, narrato nella sua fase iniziale: si preparano per il loro primo appuntamento con vertiginosa eccitazione, ballando e girando intorno ognuno nelle rispettive case, storditi alla prospettiva di ciò che sta per succedere. Più tardi i due ballano e ondeggiano insieme per le strade di New York, persi l'uno nelle braccia e nella presenza dell'altro.

Sul video Hill afferma: "Particularly in this moment, I wanted to make a memorable video with a whimsical message about love... a story reflecting the times, where more than ever we need to come together and connect. I also wanted to explore an oft-neglected demographic and reframe the way we look at age.".
Sebbene maturi negli anni, Sarandon e Glover ritraggono nel video tutta l'eccitazione e l'aspettativa associate a un nuovo amore, ricordando allo spettatore che la magia nei rapporti è qualcosa di intrinseco nella natura stessa dell'essere umano. Hill continua "there's a specific sexiness to maturity, something to revere. We need to see more examples of the wiser generation portrayed in film as exciting, open and highly desirable. Having two icons like Danny and Susan come together to breathe life into this concept was a dream come true.".
Con performance che esaltano la magia e la meraviglia del nuovo amore e una chimica tra gli attori che sembra quasi viscerale, il video di "Dance" rimarrà nella mente e nel cuore dello spettatore anche molto tempo dopo la fine delle ultime battute della canzone.

"Dance" è il terzo inedito pubblicato dalla Stone nel 2020, insieme a "Break" e "Unreal" e sono tutti e tre contenuti nel disco annunciato oggi Sixty Summers.
Registrato nell'arco di cinque anni, dal 2015 al 2019, Sixty Summers è stato profondamente plasmato dalle preziose collaborazioni che figurano nel disco: Thomas Bartlett, alias Doveman, e Annie Clark - cantante, autrice e produttrice vincitrice di Grammy nota come St. Vincent.
Bartlett e Clark sono la coppia di cui Stone aveva bisogno per realizzare la sua prima visione pop. Mago della produzione e della scrittura di canzoni, Bartlett è stato in grado di catturare lo spirito indipendente della Stone e trasferirlo all'interno di Sixty Summers, scrivendo e registrando oltre 50 demo con lei nel suo studio di New York.
Essendo questo un luogo di passaggio per i luminari dell'indie rock alcuni di loro, come Matt Berninger dei The National e Bryce Dessner, li ritroviamo nell'album, confermando il fatto che lo studio di Bartlett è stato un terreno fertile perfetto per la crescita della Stone.
"Making this record with Thomas, I felt so free. I can hear it in the music," afferma la Stone. "He brings a sense of confidence to recording sessions.".

St. Vincent era l'incisivo yang dello yin di Bartlett, un'acuta musicista poliedrica che, quando le fu presentato il lavoro che Bartlett e Stone avevano realizzato insieme, aiutò rapidamente a trasformare "Sixty Summers" nell'album che era destinato a diventare. Contribuendo alla voce e alla chitarra, oltre che alla produzione, il venerato tocco acido della Clark ha illuminato le doti creative di Julia.
Di Julia St. Vincent ha affermato: "Jules is the best. We were always fond of each other from afar, but after working on this, we became great friends. She's a brilliant girl — tenacious, perfectionistic, so smart. All fire.".

La portata di "Sixty Summers" è incredibilmente vasta: chilometri di distanza dal lavoro passato di Stone, è un mondo a sé, un nuovo paesaggio surreale e mozzafiato.
Se i precedenti dischi solisti della Stone, "The Memory Machine" del 2010 e "By The Horns" del 2014, l'hanno trovata alle prese con l'oscurità naturale che deriva dall'amare troppo, in questo disco Julia Stone rivendica ogni parte di sè stessa: fuoco, furia, amore, lussuria, desiderio. Toccando punti di riferimento più disparati come l'avant-funk di Talking Heads (in "Break"), le romantiche riflessioni delle due di notte di Serge Gainsbourg ("Free", "Dance") e l'elegante ed estatico lavoro di synth di Lorde's Melodrama ("Substance" ), "Sixty Summers" è un album su cui si può ballare, ma anche un disco in cui perdersi completamente.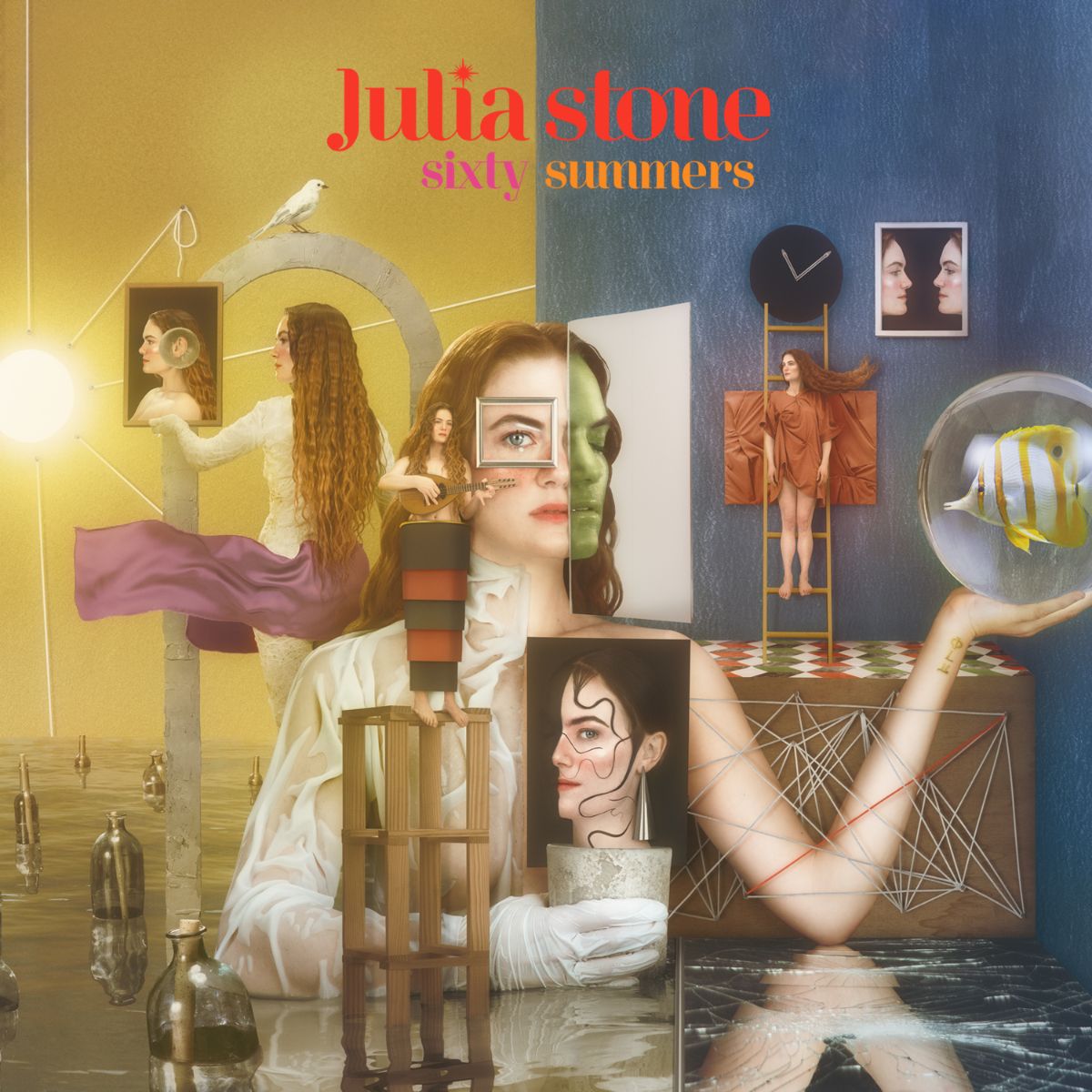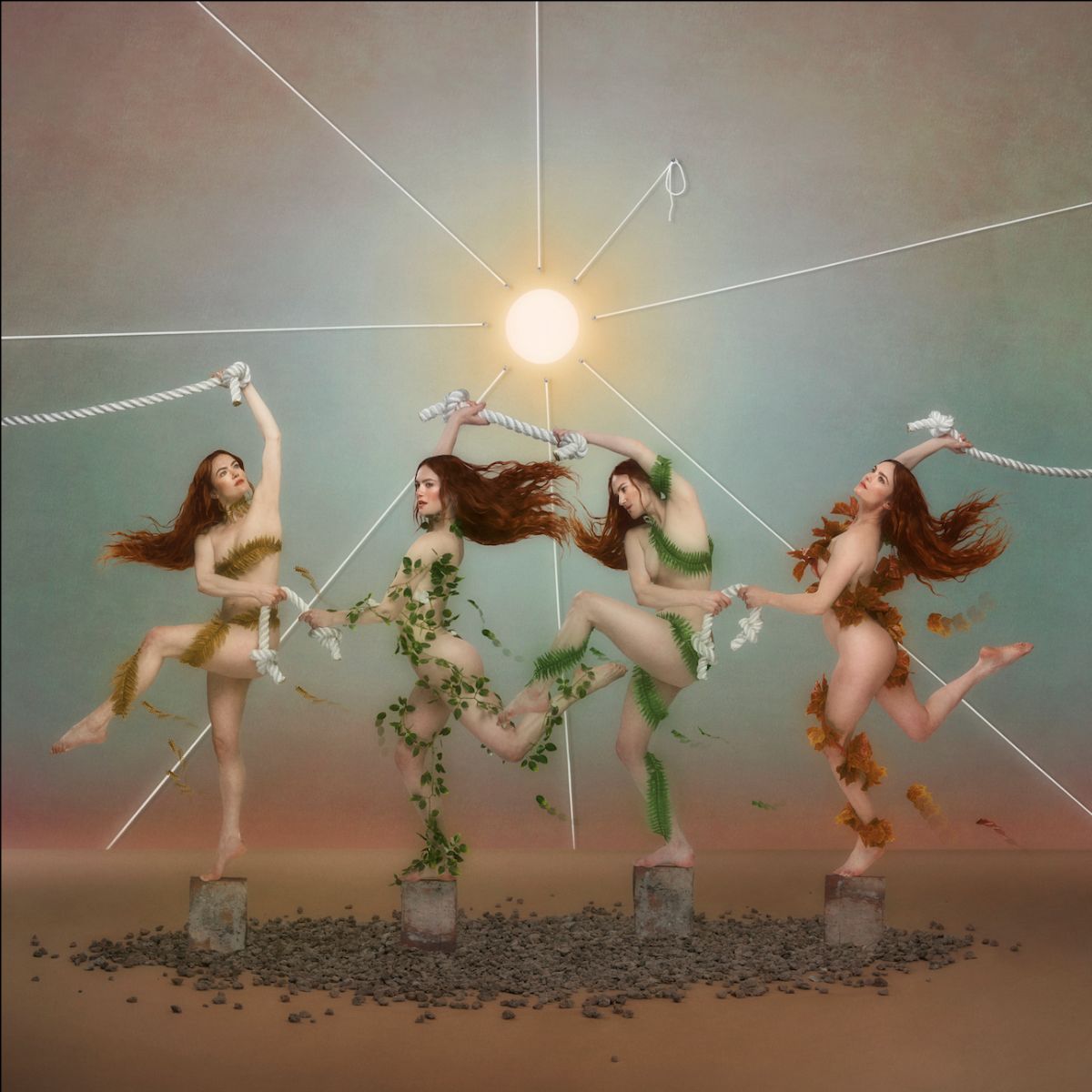 TAGS: