THE LAWRENCE ARMS annunciano il nuovo album SKELETON COAST in uscita il 17 luglio e condividono il nuovo singolo "PTA". Guarda il video.
Skeleton Coast, nuovo album dei The Lawrence Arms dopo sei anni, è stato registrato a est di El Paso, ai Sonic Ranch Studios con il produttore Matt Allison. "Ci siamo sistemati in questo ambiente remoto per due settimane concentrandoci esclusivamente sulla realizzazione dell'album. È stata un'esperienza molto diversa dal solito per noi perché abbiamo sempre registrato i nostri dischi a Chicago, che è la nostra casa," dice il cantante e chitarrista Chris McCaughan.
L'album contiene gli elementi fondamentali del suono della band, elementi che i fan hanno imparato ad amare negli ultimi due decenni, ma ricontestualizzati in modo da suonare perfettamente allineati con questo strano periodo della nostra storia collettiva. Sebbene sia stati scritto prima che il Coronavirus bloccasse il mondo, questo settimo album sei Lawrence Arms suona stranamente profetico in quanto immagina un futuro apocalittico tra coyote e lupi che vagano liberi.
"Per una band come noi in circolazione da tanto tempo, questo è il disco più urgente che potessimo fare," dice il bassista Brendan Kelly. "Potrebbe suonare un po' oscuro ma parla di cercare la luce e di trovarla, per quanto piccoli possano apparire quei momenti. È un po' il punto in cui ci troviamo: raccogliere gli scarti delle cose che potrebbero rendere l'esistenza sopportabile in tempo bui."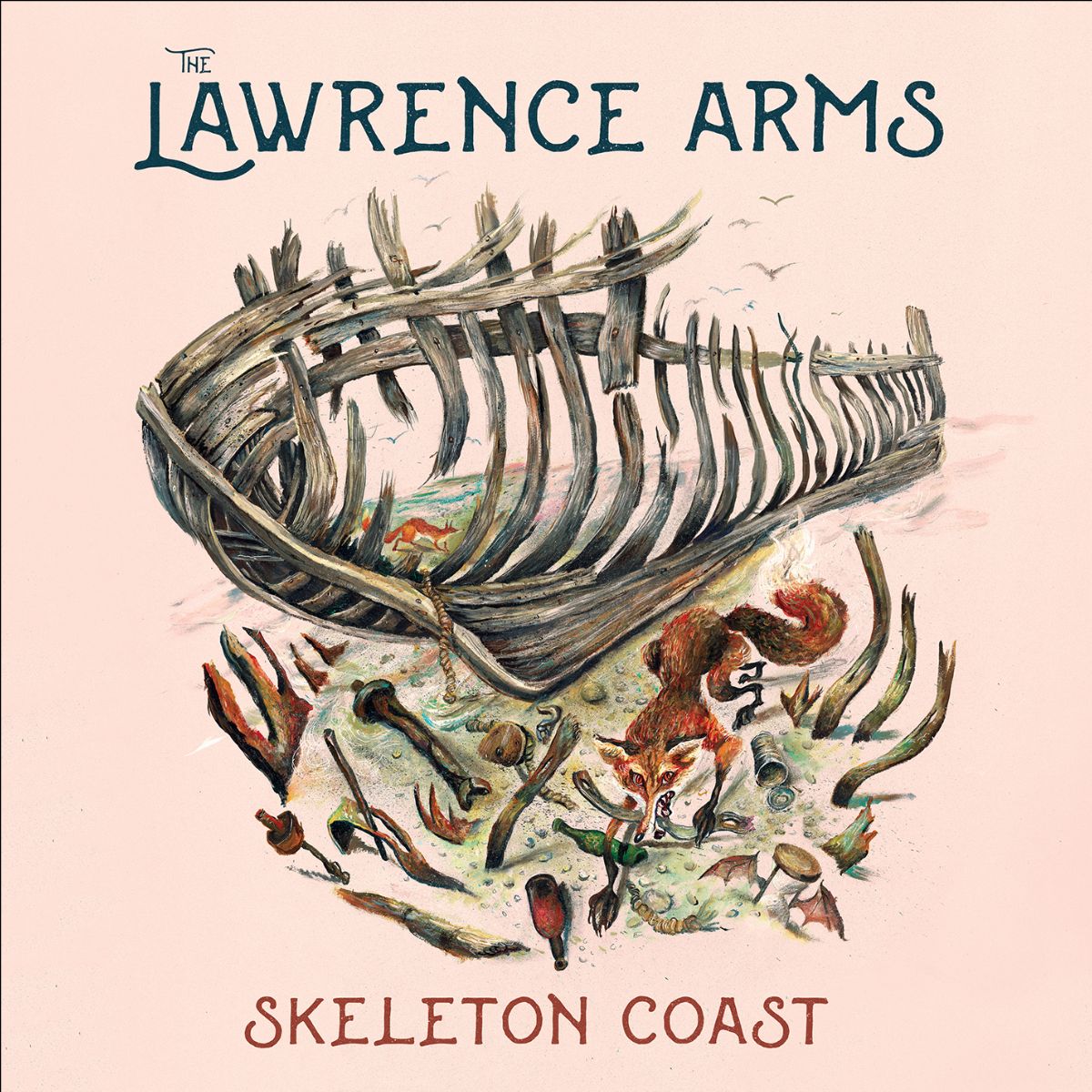 1. Quiet Storm
2. PTA
3. Belly Of The Whale
4. Dead Man's Coat
5. Pigeons and Spies
6. Last Last Words
7. Demon
8. Ghostwriter
9. How To Rot
10. Under Paris
11. Goblin Fox Hunt
12. Lose Control
13. Don't Look At Me
14. Coyote Crown
TAGS: