TUNE-YARDS annunciano il nuovo album "sketchy", In uscita il 26 Marzo Ascolta il nuovo singolo 'hold yourself.'
Tune-Yards annunciano I dettagli del loro quinto album in studio, sketchy. L'album che uscirà il 26 marzo 2021, è composto da 11 tracce, tra cui 'nowhere, man', il singolo uscito lo scorso anno. Oggi Merrill Garbus and Nate Brenner rilasciano un'anteprima da sketchy. , il singolo 'hold yourself.' accompagnato da un video diretto e animato da Basa Studio.

Sotto gli strati musicali di 'hold yourself.' si trova uno dei testi più espliciti mai scritti da Garbus; un lucido sguardo di dolore e un'ondata di rabbia che crescono fino ad arrivare all'esplosione finale. " Questa canzone parla di come siamo stati ingannati dalla generazione dei nostri genitori, e di come allo stesso tempo siamo noi a maltrattare il futuro," spiega Garbus.
L'ultimo album dei Tune-Yards, I can feel you creep into my private life, era una domanda, una riflessione alla fine di un decennio di musica indie schietta e polifonica. Dal 2009 al 2018, Tune-Yards – Merrill e il suo partner e collaboratore Nate Brenner- hanno inciso quattro acclamati album, viaggiato ovunque per suonare a concerti ed hanno composto la musica psichedelica per il capolavoro di cinema surrealista –Sorry To Bother You- di Boots Riley.
"E' stato un periodo febbrile," riflette Merrill, " e quando siamo in quello stato, siamo complici con il Sistema e tutto ciò in cui non credo".

L'indagine sul Sistema ed il proprio coinvolgimento ha lasciato in Merrill un pesante senso di dolore e perdita e incertezza su come andare avanti. Il duo, ispirato dal libro dei Beastie Boys e da Creative Quest di Questlove, ha iniziato a suonare per ore tutti i giorni, nel loro studio di prova "come degli atleti". Hanno lasciato perdere i computer e si sono cimentati con strumenti veri, Merrill alle percussioni, Nate al basso, e dopo non molto le canzoni hanno iniziato ad arrivare.

A differenza dei toni introspettivi del precedente album I can feel you creep into my private life, in sketchy., Merrill riequilibra i momenti riflessivi con esplosioni di grida che ricordano i toni furiosi delle prime produzioni dei Tune-Yards. Il risultato è un album colorato e gioioso con testi taglienti. "mi sono ricordata che le persone ci cercano per divertirsi, muoversi ed essere felici. Ed insieme, penso, possiamo anche risvegliarci."

sketchy. sarà disponibile in formato digitale, su CD e su vinile giallo, nero e blu trasparente dal 26 marzo. Per informazioni e in pre-ordine: tuneyards.ffm.to/sketchy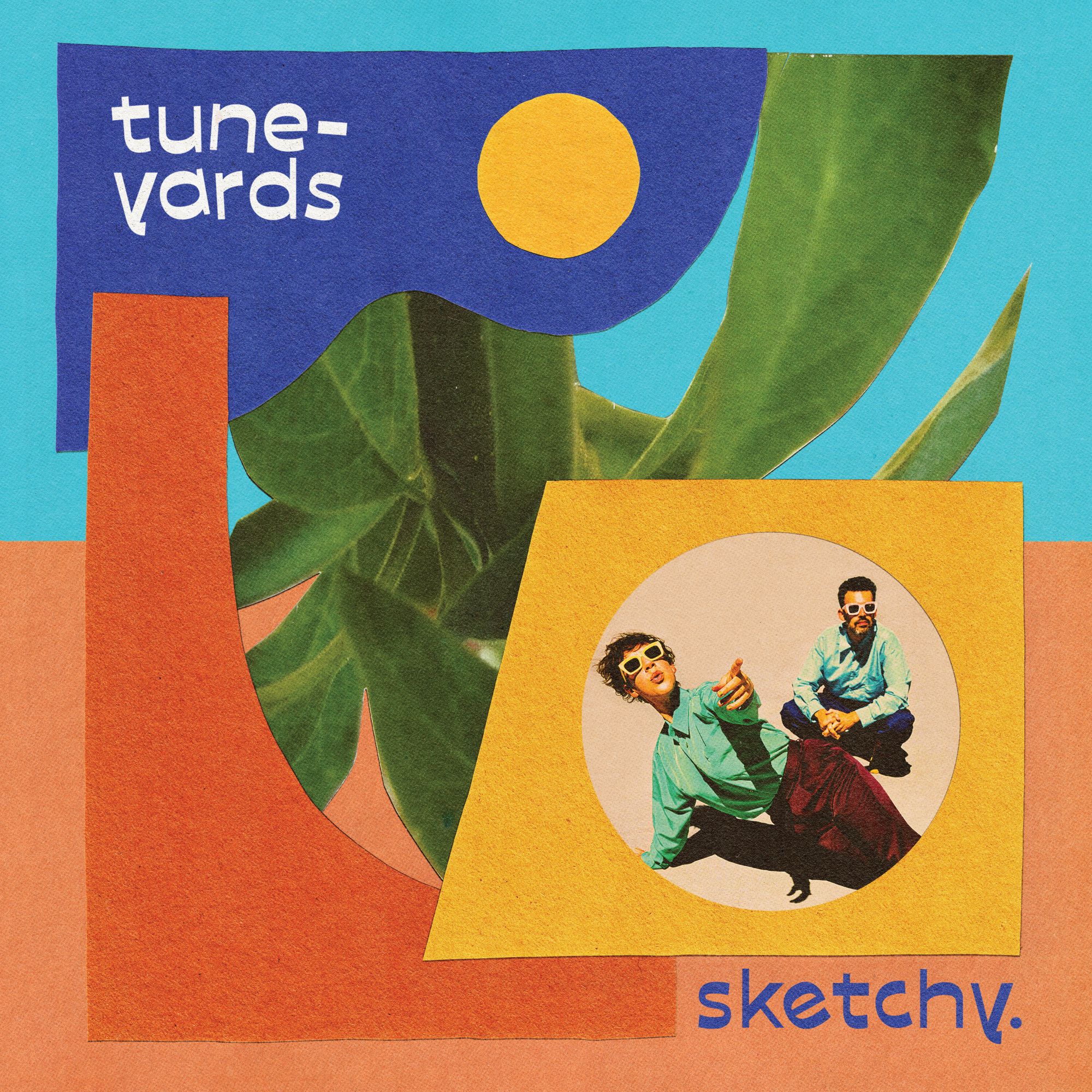 1. nowhere, man
2. make it right.
3. hypnotized
4. homewrecker
5. silence pt. 1 (when we say "we")
6. silence pt. 2 (who is "we"?)
7. hold yourself.
8. sometime
9. under your lip
10. my neighbor
11. be not afraid.
TAGS: