FALL OUT BOY annunciano il nuovo album "So Much (For) Stardust" in uscita il 24 marzo 2023 per Fueled By Ramen/Elektra.
I Fall Out Boy, rock band nominata ai GRAMMY Award e multi-platino, hanno annunciato l'uscita del loro ottavo album in studio dal titolo "So Much (For) Stardust" il 24 marzo 2023 e hanno dato un primo assaggio della nuova musica pubblicando il primo singolo dal titolo "Love From The Other Side". In concomitanza con l'uscita del brano, la band ha presentato anche il video musicale, diretto da David Braun e Open The Portal.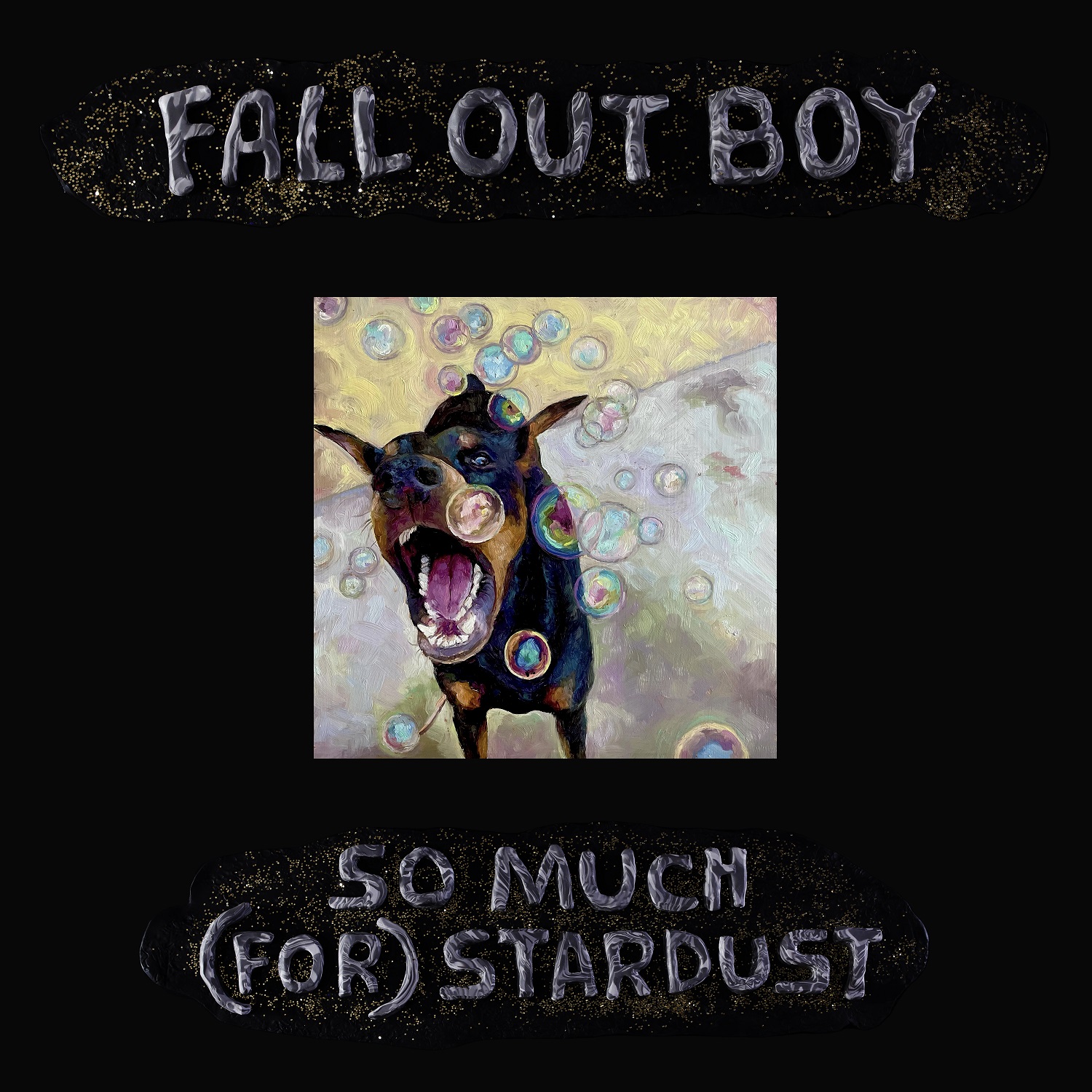 "La tecnologia ha reso molto più facile la realizzazione di album in tempi molto più brevi. Non c'è niente di male in questo e la spontaneità può essere stimolante", dice Patrick Stump dei FOB. "Ma noi volevamo tornare al modo in cui lavoravamo un tempo. Volevamo fare un disco che fosse davvero realizzato con amore, elaborato e lavorato con pazienza, come se qualcuno ti avesse cucinato un piatto delicato. Non sono un tipo molto orgoglioso, ma sono piuttosto fiero di questo nuovo album".
"So Much (For) Stardust" segna un ritorno a casa per i Fall Out Boy su più fronti; il primo ha visto la band tornare a lavorare con il famoso produttore Neal Avron, con cui ha collaborato in tre album precedenti ("From Under the Cork Tree", "Infinity on High", "Folie à Deux"). A proposito della collaborazione con Avron per questo nuovo disco, Stump osserva che: "Neal non solo ci ha insegnato a fare album, ma ha una capacità unica di prendersi del tempo e di concentrarsi su un disco. Abbiamo pensato che non fosse un problema lavorare di nuovo con lui, su un disco in cui questo aspetto era molto importante per noi, e lui è stato così gentile da accettare di lavorare con noi".
Inoltre "So Much (For) Stardust" sarà pubblicato su etichetta Fueled By Ramen/Elektra - il primo album dei Fall Out Boy con l'etichetta dopo l'album di debutto "Take This to Your Grave" del 2003 che il 6 maggio celebrerà il suo 20° anniversario.
"La nostra band è un progetto artistico da vent'anni e sappiamo che ci sono stati molti punti di partenza lungo questo viaggio", dice Pete Wentz dei FOB. "Volevamo creare un album che fondesse insieme questi punti - qualcosa di nuovo, ma ricavato dalle nostre fondamenta. Fueled By Ramen ed Elektra ci sembravano la casa perfetta per questo".
"Siamo incredibilmente entusiasti di dare il bentornato ai Fall Out Boy nella famiglia Fueled By Ramen. Sono passati vent'anni dall'uscita del loro album di debutto su Fueled By Ramen ed è un vero piacere lavorare di nuovo insieme. Crescendo a Chicago, ho avuto il privilegio di vedere i Fall Out Boy suonare in tutti i locali della città, fino a diventare le superstar globali che conosciamo oggi", dice Johnny Minardi, VP of A&R di Fueled By Ramen/Elektra. "Sono una band davvero speciale che ha modificato il panorama della musica rock e che si evolve continuamente ad ogni nuova uscita. Hanno realizzato un album incredibile e non vediamo l'ora che il mondo lo ascolti".
L'attesa per l'album è iniziata a novembre, dopo un misterioso annuncio apparso sul Chicago Tribune, che è proseguita con diversi siti teaser a dicembre, l'ultimo dei quali ha presentato a Natale un video di animazione in argilla dal titolo "A Claymation Fall Out Boy Celebration", che includeva una rapida anteprima audio di "Love From The Other Side" per i fan più attenti. L'11 gennaio la band ha rivelato ufficialmente la data di uscita del singolo, pochi giorni prima di salire sul palco dell'iHeartRadio ALTer EGO 2023, sabato a Los Angeles, in California.
"So Much (For) Stardust" è il primo nuovo album in studio dei Fall Out Boy dopo "M A N I A" del 2018, che ha ottenuto una nomination ai GRAMMY come Best Rock Album e ha segnato il loro terzo album consecutivo e il quarto numero #1 in assoluto.
Nel luglio 2021 i Fall Out Boy hanno dato il via al loro THE HELLA MEGA TOUR insieme a Green Day e Weezer, esibendosi dal vivo davanti ad oltre 1 milione di fan in un tour globale di stadi che ha registrato il tutto esaurito. La tournée negli Stati Uniti ha registrato il tutto esaurito in numerosi stadi, tra i quali rinomati palazzetti come il Wrigley Field di Chicago, il Fenway Park di Boston e il Dodger Stadium di Los Angeles. I consensi della critica e dei fan sono cresciuti a dismisura, USA Today che ha definito il tour "la line-up più ricca di qualsiasi tour rock del 2021" e Rolling Stone che lo ha definito "selvaggiamente divertente". Il tour è stato nominato sia come il Major Tour of the Year che per il Best Rock Tour ai Pollstar Awards del 2021.
Per maggiori info sulla band vai su:
https://www.instagram.com/falloutboy/