Yelawolf & Shooter Jennings presentano SOMETIMES Y. Una collaborazione è inusuale ed interessante, mostra come due artisti che provengono da background musicali completamente diversi, possano incontrarsi e trovare momenti comuni per produrre un album incredibile. L'album uscirà l'11 Marzo 2022, il primo singolo "Make Me A Believer" è uscito venerdì 21 gennaio.
Yelawolf, salutato come "una delle voci più vitali dell'hip-hop" dal Guardian, e Shooter Jennings, uno dei produttori e cantautori più richiesti nel mondo dell'Americana, hanno lanciato ufficialmente il loro nuovo straordinario progetto rock, Sometimes Y, con l'uscita del loro contagioso singolo di debutto "Make Me A Believer", la traccia principale dell'album di debutto in studio del duo, che uscirà venerdì 11 marzo via Slumerican. Sulla carta, le due stelle potrebbero non sembrare la combinazione più ovvia. Ma dopo aver ascoltato la loro collaborazione come Sometimes Y, capirete subito che la loro chimica, costruita da un'amicizia pluridecennale, è in realtà tanto inebriante quanto inaspettata. "Make Me A Believer" incanala il fascino nervoso di Ric Ocasek e i ganci indelebili di Rick Nielsen mentre fa i conti con l'autostima e il bisogno di conferme esterne.
Sometimes Y è disponibile per il pre-ordine e ogni pre-save digitale includerà un download istantaneo di "Make Me A Believer". L'album sarà anche disponibile fisicamente su CD e vinile.
"Quando sei un bambino a scuola, ti insegnano tutte queste regole sull'ortografia", spiega Jennings, "ma poi ti dicono di 'sometimes y', che mette in discussione l'intero sistema. Improvvisamente tutto è fuori dalla finestra e puoi fare quello che vuoi. Ecco come ci si sente a fare questo disco".
"Io e Shooter abbiamo pianificato di lavorare insieme per anni e quando finalmente ci siamo messi d'impegno e abbiamo fatto l'album, ero come, 'Che cazzo stavamo aspettando?!", aggiunge Yelawolf. "A volte Y è il nome del gruppo a causa della domanda che portiamo alla musica e all'ascoltatore. Ci dà anche la libertà di fare qualsiasi cosa e fare qualsiasi stile che scegliamo".
Sometimes Y, prodotto dal due volte vincitore del GRAMMY Award Jennings, è un ibrido rock and roll audace e inebriante, che fonde suoni del passato e del futuro per evocare un universo alternativo in cui David Bowie era il leader dei Thin Lizzy o Axl Rose cantava con i Cars. Le canzoni dell'imminente album sono tanto coinvolgenti quanto imprevedibili, mescolando l'esplosione degli anni '80 e l'energia dell'arena rock con la serietà del country e la spavalderia dell'hip-hop, e le performance sono entusiasmanti da abbinare, alimentate dall'innegabile chimica e dalla gioia incontenibile della coppia. Il lavoro di produzione di Jennings è lussureggiante ma mai affollato, e i testi di Yelawolf sono assolutamente interessanti, e affrontano con perspicacia lo scopo e la perseveranza, la lotta e il trionfo, il dolore e la trascendenza.
Le 10 tracce dell'album sono state registrate nei famosi Sunset Sound Studios di Los Angeles nel giugno 2020, nel mezzo della pandemia di COVID-19 e nel cuore di un'estate tumultuosa segnata da sconvolgimenti sociali e politici. Con Yelawolf come frontman rinvigorente, Jennings, che appare al sintetizzatore, piano e chitarra acustica, ha arruolato i suoi compagni di band di lunga data - Jamie Douglass (batteria), Ted Russell Kamp (basso, banjo, chitarra acustica) e John Schreffler (chitarre, pedal steel) - per completare il progetto, che è stato mixato dal tecnico vincitore di GRAMMY David Spreng (Smashing Pumpkins, Bob Dylan) e masterizzato dal tecnico nominato ai GRAMMY Pete Lyman (Chris Stapleton, Weezer).
"La prima volta che io e Yelawolf siamo entrati in contatto su una traccia, è stato come se questo fuoco fosse esploso nella mia mente", dice Jennings. "Ha confermato il mio sospetto di lunga data che ci fosse qualcosa di veramente speciale tra noi due. Inoltre, non sono sicuro che tutti sappiano quanto sia bravo come cantante questo ragazzo, ma è uno dei migliori con cui abbia mai lavorato. Il suo istinto per la melodia, il fraseggio e il tempo è così fresco ed emozionante".
"Non credo che nessuno di noi due sapesse cosa sarebbe successo in studio, ma una volta trovato il mojo, è stata la vibrazione più elettrica che abbia mai sperimentato nel fare musica", condivide Yelawolf. "Questo album è un suono fresco da un gruppo di ragazzi che sono chiaramente affamati e si divertono in quello che facciamo. E poi cos'è il rock and roll se non è senza legge? Personalmente, sono pronto a divertirmi!"
Per quanto il disco possa sembrare pesante a volte, è in definitiva un lavoro di liberazione e rilascio, un'estatica dichiarazione di libertà creativa alimentata dall'avventura, dalla scoperta e da un po' di caos, che è esattamente ciò che Sometimes Y è.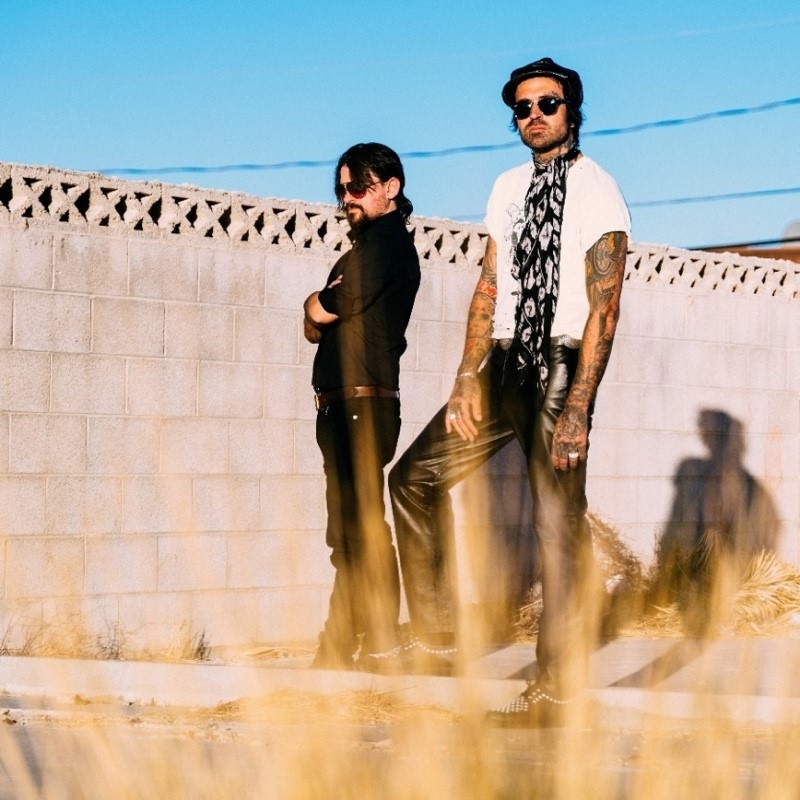 SOMETIMES Y TRACK LISTING
Sometimes Y

Hole In My Head

Rock & Roll Baby

Make Me A Believer

Shoe String

Radio

Jump Out The Window

Catch You On The Other Side

Fucked Up Day

Moonshiner's Run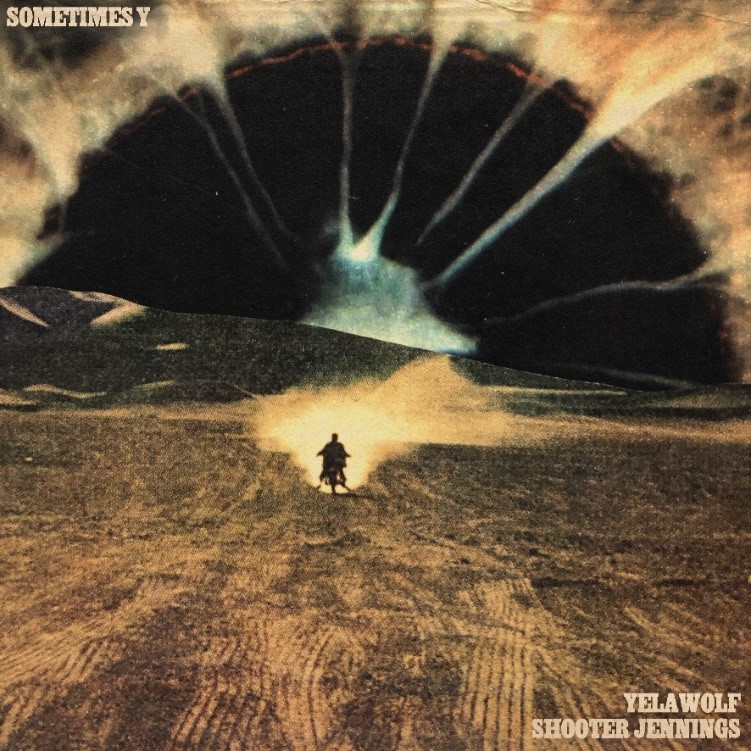 Segui Yelawolf:
Instagram // Twitter // Facebook // Website // YouTube // Spotify
Segui Shooter Jennings:
Instagram // Facebook // Website // YouTube // Spotify