Note di U.S. Prog
Cronologicamente, se nella prima metà del decennio 70, il genere era un morboso incesto di stordimenti acidi, suggestioni anglosassoni e fantasiose tendenze folk jazz miscelate all'esigenza di fusion, è nel triennio 1975 – 1978 che il progressive americano arriva al suo apogeo, con qualche anno di latenza rispetto alla controparte inglese.
A maturazione, si presenta come un pomp rock sinfonico da arena, ispirato tanto agli Zeppelin quanto, soprattutto agli Yes, in effetti tra i pochissimi gruppi inglesi di reale prog ad avere più successo in America che in patria. Per quanto riguarda il pubblico americano, esso resterà sempre piuttosto freddo con quanto prodotto dai compatrioti epigoni del flash rock di Howe e Wakeman. Ben diversamente andrà invece alla fine del decennio, quanto, scesi a più miti e radiofonici consigli, i rocker "romantici" americani escogiteranno una forma di AOR orchestrato che farà la fortuna di Asia, Boston e compagnia bella.
Del periodo zenitale dello U.S. Prog restano testimonianze luminose, dagli Starcastle ai Cathedral, dagli Happy the Man agli Ethos. Gruppi ed album oggi in buona parte sommersi, che faticano ancora a trovare la strada del digitale, rimanendo confinati in pregiatissimi vinili dal valore eterogeneo ma dal fascino notevole.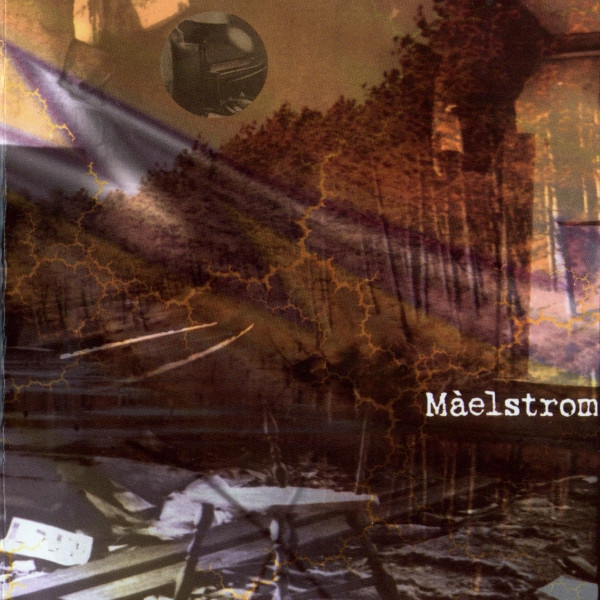 Maelstrom
On the Gulf (1973)
Raffinato jazz prog da Indianapolis, forte di atmosferiche nebbie giallastre e foriere di misteriosi accordi in minore. Album assai raro, fortunatamente riedito in CD in anni recentissimi, su cui il sestetto si disimpegna tra vibrafoni, chitarre vellutate, duetti e momenti d'assieme ben strutturati, che concedono ai solisti di alternarsi in monologhi senza copione.
Di classe.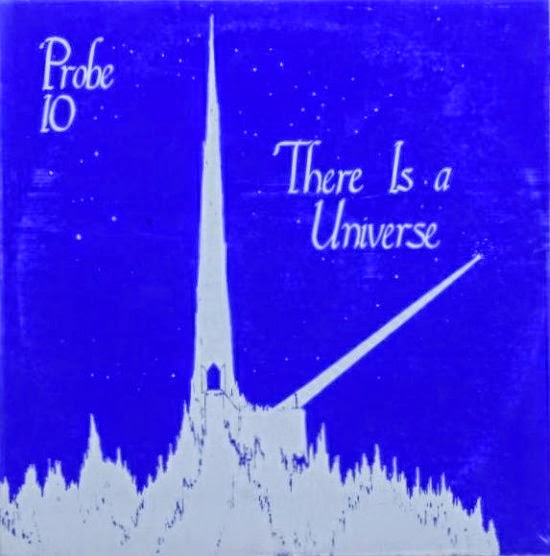 Probe 10
There is a Universe (1975)
Dalla Pennsylvania un album autoprodotto il cui valore, oggi, oscilla tra i 500 e gli 800 dollari, per quello che più che un gruppo rock sembra un ensemble barocco, con tanto di flauto, tromba e violino. Se a ciò si sovrappone una vocalità androgina da doo-woop, ecco il sound particolarissimo dei Chicago reincarnati nella Arkestra di Sun Ra che sondano il cosmo in cerca di segnali di vita.
Su pattern tipicamente jazz-rock si dispiega There Is A Universe ma è l'epopea startrekkiana in cinque parti di Invasion Of The Malladroids l'epicentro di un rock spaziale nell'ispirazione, ultraterreno nel sound, hard pop dei solisti che si librano su solide basi ritmiche puramente rock; decostruzione, cupezze cosmiche, assoli di batteria, respiri elettrici, inventiva un po' sfrenata. Addirittura chiazze solari di distorsione nera alla Amon Duul (Solar Wings). Curioso.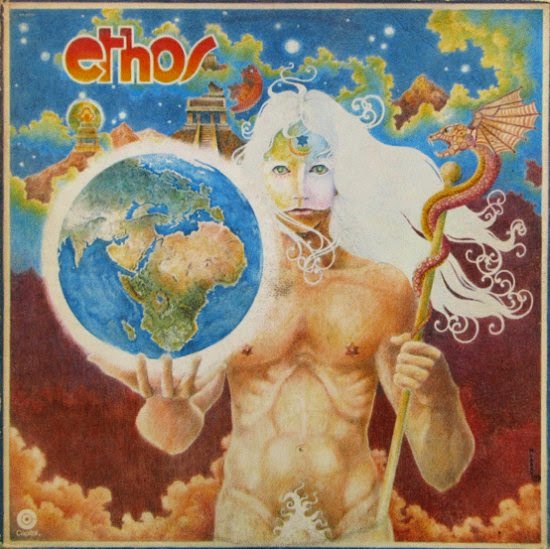 Ethos
Ardour (1976)
Con una delle copertine più smaccatamente prog d'America, addirittura in linea con certe deteriorità tardo-kraut (Eloy?) il primo album di questo sestetto dell'Indiana con doppio keyboards-hero è un intrepido viaggio sinfonico che rotea tra le orbite oceaniche e ridondanti dei sintetizzatori e la cristallina risonanza di chitarre acustiche da freak spaziali.
Da manuale la favola ultra-kitsch di Atlanteans, un soft prog per innamorati sulla spiaggia. Potrebbe essere difficile prendere sul serio The Spirit Of Music, ma Longdancer si riscatta come uno dei pezzi meglio equilibrati. The Dimension Man, la seconda epopea, procede pompata al galoppo attraverso antiche praterie.
Il secondo album, con un tastierista titolare in meno, registrato a Los Angeles invece che New York (come Ardour), indugia su forme rock più tradizionali e meno epiche (ma Close Your Eyes resta niente male), concedendosi alcuni dubbi sketch rumoristici ed imbastardendosi con certo AOR più sosfisticato della media, come dei Kansas fuori fuoco.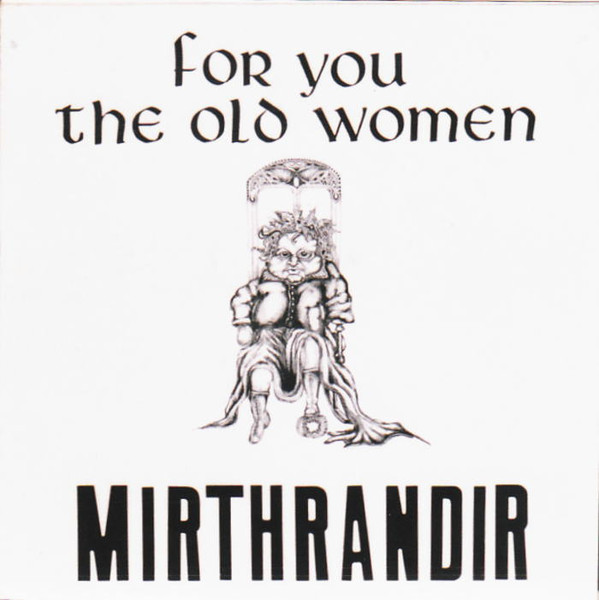 Mirthrandir
Mirthrandir (1976)
Nome di difficoltosa trascrizione, album rarissimo, prog puro dal New Jersey ma in bello stile albionico senza sminuire una certa baldanzosa strafottenza yankee (For You The Old Women). Fa parte del combo pure una tromba, oltre alla obbligata sarabanda di tastiere assortite ed al flauto d'obbligo. Una vocalità hammiliana, a tratti spettacolare, al servizio di suite fantastiche non prive di fascino sonoro e di ermetiche riflessioni filosofiche.
Titoli non sempre plausibili (Conversation With Personality Giver) e un quarto d'ora conclusivo di For Four che riesce, in una solo strofa, a distillare una lunga catena di parole chiave del (neo) prog:
Your sitting high crown glows like lights in a carnival
Show me how to live, I'll show you how to be
A giant god hands down
Your tower flag broke, I fell in your joke, no longer
Un'epica militaresca a passo di marcia, ma disponibile al sogno, all'introspezione e a passaggi di acustica delicatezza sostenuti da tastiere acquerellate e chitarre ondulanti.
Non male, creativo, ben suonato e solo moderatamente tedioso.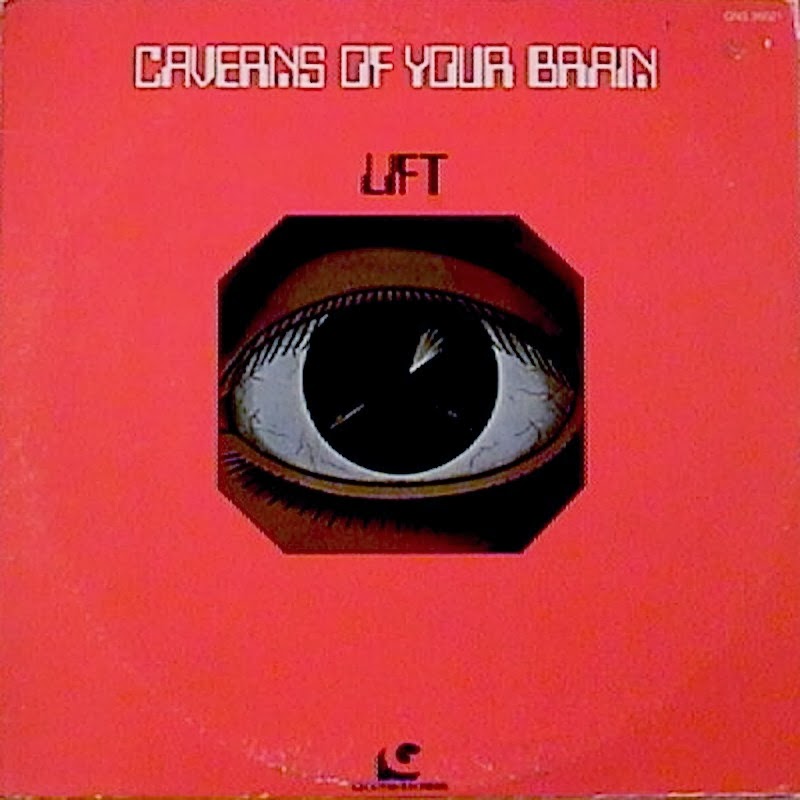 Lift
Caverns Of Your Brain (1977)
La Syn-Phonic, label specializzata nella riedizione di tardo Prog U.S.A., ha scelto quest'album come primissima pubblicazione del catalogo... e un motivo ci dev'essere.
Quattro soli brani, due per lato, progressioni strumentali con ritmica agile, tastiere al galoppo e chitarra affidabile. Simplicity, una marcia serrata da Grand Funk Rick-Wakeman-izzati; Caverns, meditazioni destrutturate in volo libero; lo scatenato positivismo emersoniano di Buttercup Boogie (pure meglio di qualsiasi cosa sta sul lato B di Tarkus) e infine Trippin' Over The Rainbow, l'epica ad incastro in più movimenti in rivoluzione astronomica perenne.
Un classico del sottobosco.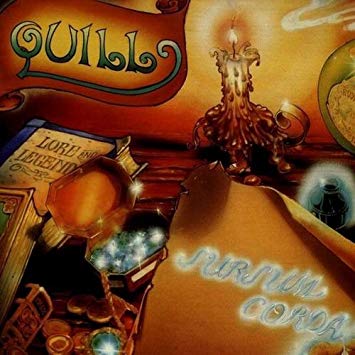 Quill
Sorsum Corda (1977)
Strambo titolo in stile italian-prog, uscita remota edita come test press nel 1977 per la Cotillon poi riemerso in CD grazie alla Syn-phonic. Un trio di eclettici polistrumentisti californiani che costruisce tutto l'album attorno a due megalitici "movimenti" in più parti, uno per lato. Scimmiottando bellamente ELP, divagando al synth e anticando certi passaggi favolistici, stanno in equilibrio precario tra l'enfatica autoindulgenza e la megalitica visione da Terra di Mezzo. Esagerazioni californiane...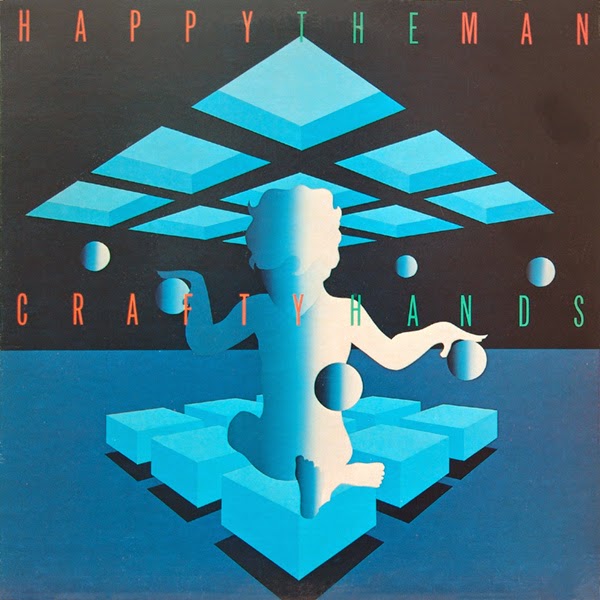 Happy The Man
Happy The Man (1977)
Crafty Hands (1978)
Longevo quintetto della Virginia che affonda le radici nei primi 70 e capace di incidere 3 album in pochi anni a fine decennio. Il loro è un AOR sofisticatissimo, che facilmente degenera in un pomp rock barocco, orchestrato, cesellato in arrangiamenti ampi, sconfinanti in ambigue sonorità da Weather Report incorporate a certe progressioni spaziali alla Rush e certo smooth rock come una Mahavishnu Orchestra macerata nelle arene dei Foreigner.
Happy The Man, primo album, 50 minuti di digressioni e patinature con le grandi parabole strumentali di Mr. Mirror's Reflection On Dreams e Carousel o la sarabanda zawinuliana di New York Dream's Suite, che termina in un tripudio di archi e carillon allo spuntare dell'alba sulla skyline.
Il secondo album, che apre su un pezzo più rockettaro della media, continua e perfeziona la meccanica sonora del gruppo, insistendo su parti totalmente strumentali, a tratti gelide, a tratti lunari, spesso di grande potenza (Ibby It Is o la marziale Wind Up Doll Day Wind), ma dall'algido fascino. Intrigante il notturno conclusivo di The Moon, I Sing.
Il terzo LP, 3rd Better Late... pur registrato nel 1979, vedrà la luce solo quattro anni dopo.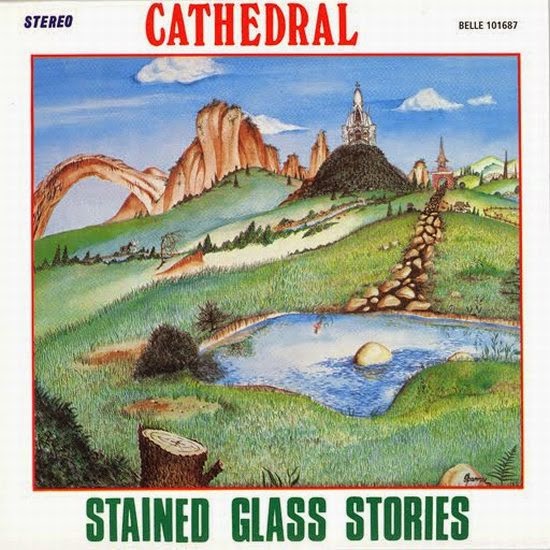 Cathedral
Stained Glass Stories (1978)
Quintetto "sinfonico" newyorkese con mellotron, moog, glockenspiel, vibrafono ed ogni sorta di armamento progressivo, titolare di un sound complicatissimo e magniloquente tra Gentle Giant e King Crimson, con una vocalità teatralissima e spiccatamente petergabrieliana.
L'album del 1978, Stained Glass Stories, sciorina due elaborate suite, Introspect e The Search, entrambe oltre i 10 minuti, che viaggiano atmosferiche come bolle colorate di Andromeda, tra cambi di ritmo e arrangiamenti tortuosi, dirette verso arzigogolati barocchismi ben più europei che americani. Completa il tutto una colorata copertina fantasy alla Roger Dean. Perfetto.
Riesumati solo in recentissimi tempi di neo-neo prog.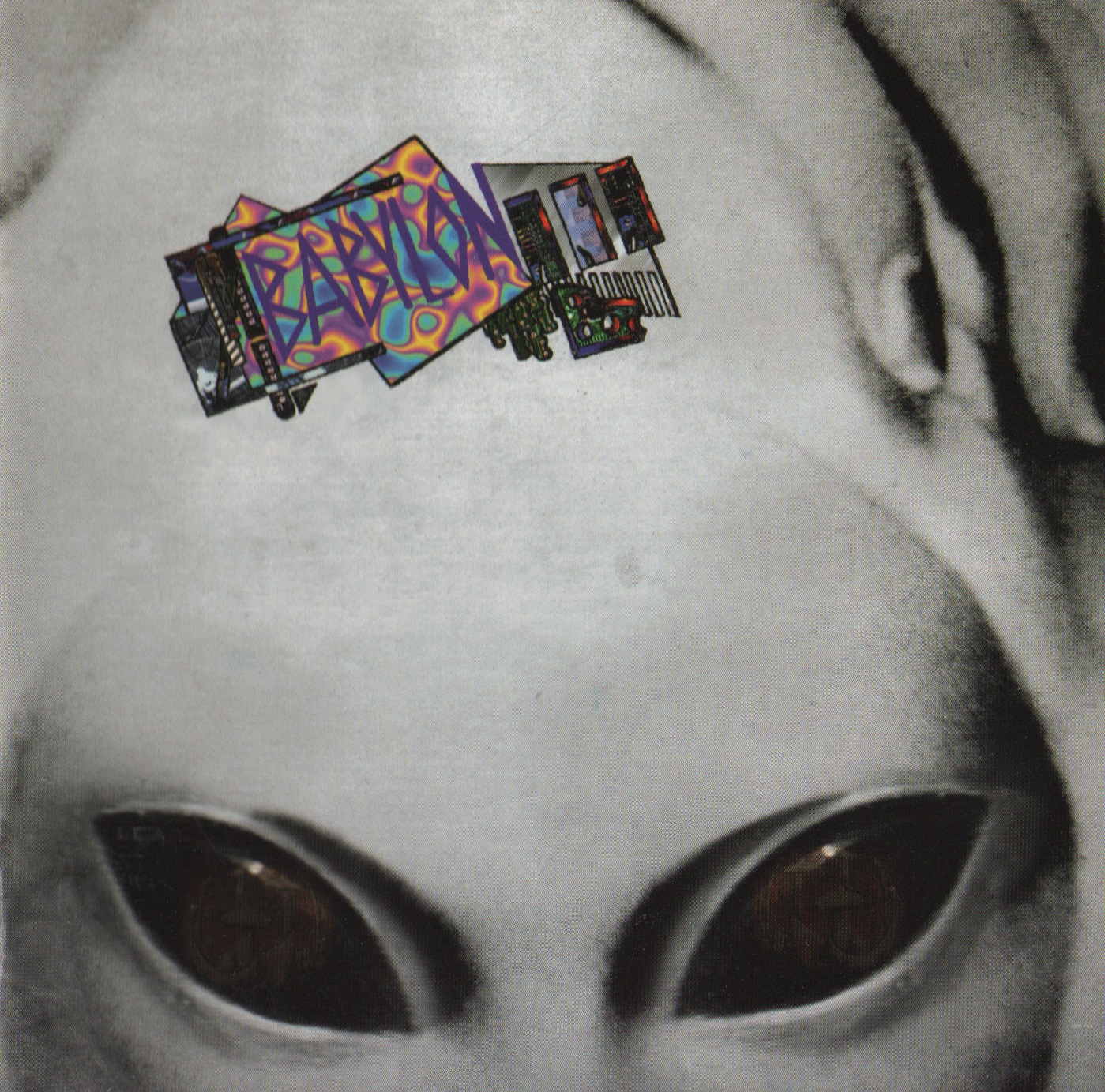 Babylon
Babylon (1978)
Flash rock alieno, a tratti alienente, di nitida rifinitura, al servizio di una vocalità coinvolgente e sinceramente comunicativa (Dreamfish), avvolta da un vorticare propulsivo di tastiere da eroe del synth. Strano pensare se ne siano usciti dalle stesse lande di Skynyrd e Molly Hatchet; pochissimi trucioli made in U.S.A., tanta devozione ai filosofi progressivi britannici e passaggi da anno 2112. La morbosa spirale ombrosa di Before The Fall la fa da padrona, ma interessante la coda sognante di Cathedral Of The Mary Ruin.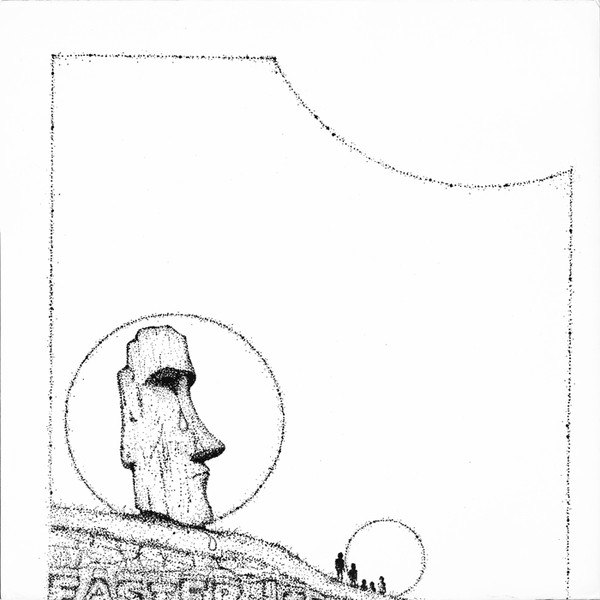 Easter Island
Easter Island (1979)
Prog Oriented Rock di fine decennio, cantato senza mistero nè magia, che scatta su futuristiche autostrade tra Asia e gli Yes dell'ultimo periodo, trovando pace in un soft rock con qualche concessione spaziale.
Sul lato B l'imponente suite neoclassica in 4 parti, The Alchemist, è l'apogeo della band; aperta da un ensemble da camera per archi e clavicembalo, attraversa poi la consueta orgia tastieristica di un Geoffrey Downes in orbita e atterra su lande tribali orientali, con poche tracce sulla mappa. Magniloquente, ma non peggio di tanto tedio inglese oggi ipercelebrato.
Storia discografica intricata; del vinile originale furono stampate solo 300 copie.