Note di U.S. Prog
Una nuova infornata di nomi, tra cui qualcuno di spicco e di merito. Un viaggio in orbita attorno al pianeta prog, visto da un'angolazione insolita.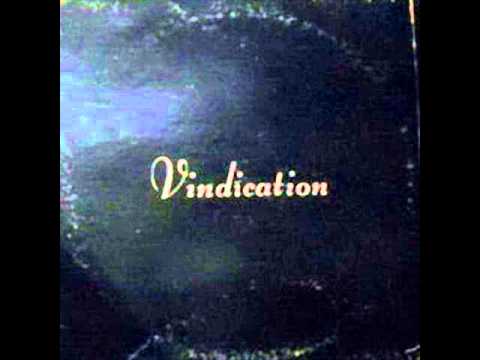 Vindication
Vindication (1973)
Oscuri fuoriusciti da Bloomington, Indiana, portatori sani di un precoce pop-prog cristiano all'acqua di Colonia, frizzante quanto basta, multiforme per sound ed ispirazione, tra il beat degli Zombies e certi dormiveglia neoclassici. Aspirazione alta, ispirazione…meno.
Bello il riff alla Cream di Money Window, ambiziosa l'avventura pianistica di Master Law.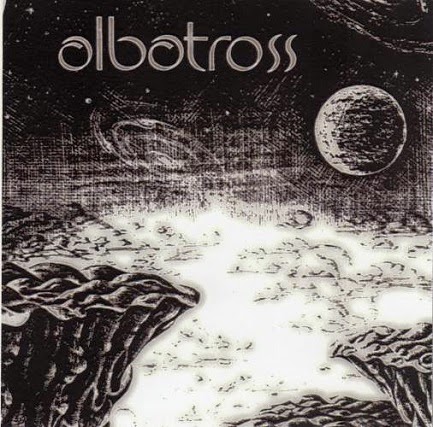 Albatross
Albatross (1976)
Unico album per questa band dell'Illinois che sciorina morbidezze al mellotron lungo i 5 grandi voli che compongono l'album. Menzione per il romantico - e pure un po' piatto - quarto d'ora di Four Horsemen Of The Apocalypse, musical su orizzonti progressivi ma distesi e spensierati.
Poi la sponda hard di Mr. Natural, la fuga pianistica di Cannot Be Found e l'emiciclico affresco cosmico di Devil's Strumpet.
Fantastica la copertina retro-galattica, come una vecchia locandina per Viaggio alla Luna.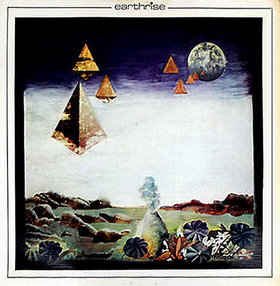 Earthrise
Earthrise (1977)
Trio di super polistrumentisti, cover fanta-storica, titoli galattici per i soli, canonici, quattro lunghi brani, due per lato.
Un prog flautato alla Kansas, impacchettati in formato ELP, con qualche accento fusion, senza chitarra tra i piedi, forti di digressioni interessanti ed un bel sound rotondo.
Agilità apprezzabile, atmosfera di pensoso decollo, qualche ripetitività. Interessante il concerto per quasar alieni, eppure moreschi, di New Clear Dawn.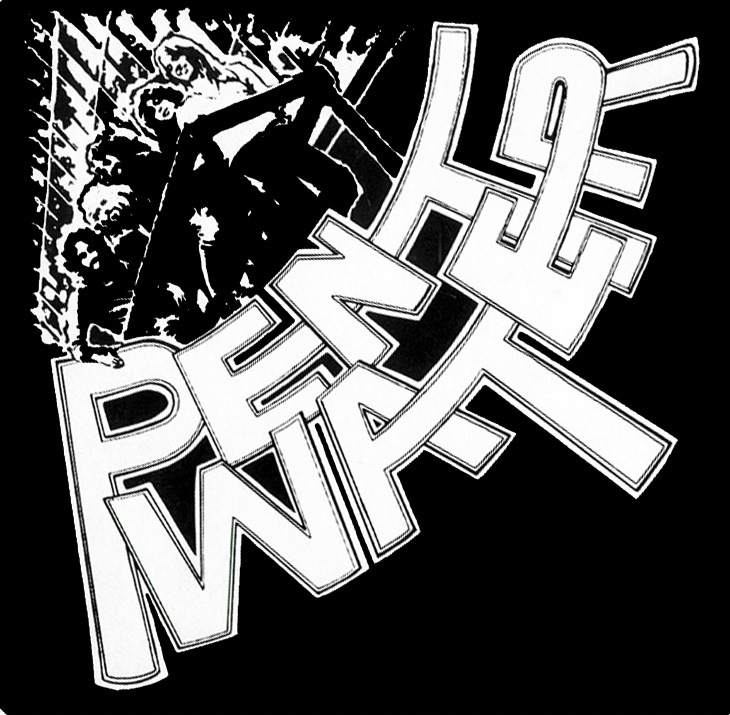 Pentwater
Pentwater (1977)
Ripescati dalla Syn-Phonic in tempi recenti, i chicagoani Pentwater diedero alle stampe nel 1977 un album di art rock schizoide ed eclettico: romanticismo ai tempi della "Modern Dance". La favola ectoplasmica Orphan Girl, Palendrode, il soliloquio per quartetto d'archi in Prelude to War e lo stesso strumentale War sono i momenti più smaccatamente prog, con un tocco di tardo Canterbury, ma ben più ombroso e pessimista.
Multivocalità ad incastro e bei momenti solisti, soprattutto quando il voltaggio aumenta.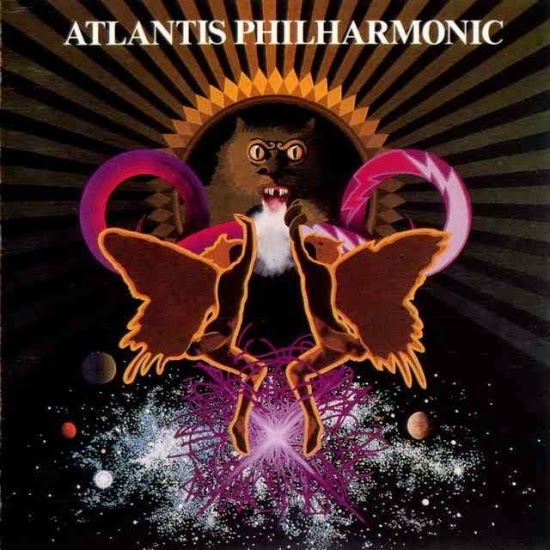 Atlantis Philharmonic
Atlantis Philharmonic (1974)
Nome altisonante di un duo (ebbene sì...) di ultra-poli-strumentisti, infatuati sinfonici dalla solita Cleveland, che si presentano con una copertina da Cavalieri dello Zodiaco psicanalizzati da Rorschach ed un sound mastodontico, ampio, stratificato e davvero potente.
Dalla carica di catafratti di Atlantis, al romanticismo vagamente cremisi di The Woodsman. Dialoghi profondi tra sole tastiere e percussioni, fondali al mellotron, qualche turbamento dei migliori Atomic Rooster, sponda heavy ben rimpolpata da un paio di riffoni a 4 stelle (Death Man e la mitologica saga ur-Manowar di Atlas). Intrigante la versione progressiva da Weill-Brecht doorsiano in Fly-the-light.
Tra incantesimi, favole e stregoni, un' enorme qualità progressiva che si stenta a credere non uscita dalla perfida Albione...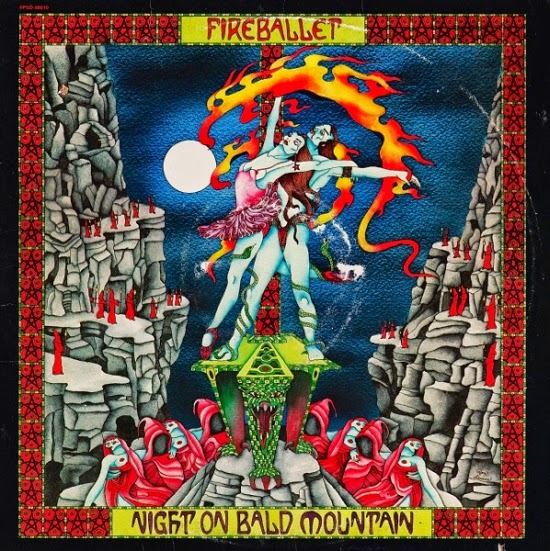 Fireballet
Night on Bald Mountain (1975)
Two, Too... (1976)
Album d'esordio che è principe di eccessi east coast, a partire da un' arlecchinesca cover di satanismo slavo riscritto sui pattern di Dungeons & Dragons. Sul lato B la definitiva evoluzione del già famigerato Picture an Exibition, ovvero la spuria riscrittura per quartetto rock di una Notte sul Monte Calvo, di identica mussorgskiana estrazione. Attendendo fiducosamente il Monologo del Boris Godunov o l'aria di Dosfei, incassiamo con sentito ringraziamento quanto lo spirito più progressivo che possiate immaginare ha fatto crescere in quel del New Jersey, sotto al spervisione di Ian McDonald, proprio quello dei King Crimson. Aperture smooth rock, troposfere di synth da Neo Tangerine Dream, scialbe parti vocali. Ma tutto il disco si fregia di uno svolgimento misterico e chiaruscuri ritualistici declamati da anfratti orfici di complessità esagerata, vedi la gotica e fiammeggiante Les Cathedrales. Per integralisti del fantasy rock.
Un secondo album, massacrato da una copertina che dire imbarazzante è poco, vide la luce nel '76 ma non può certo tenere testa alla grandeur dell'esordio, né essere preso realmente sul serio…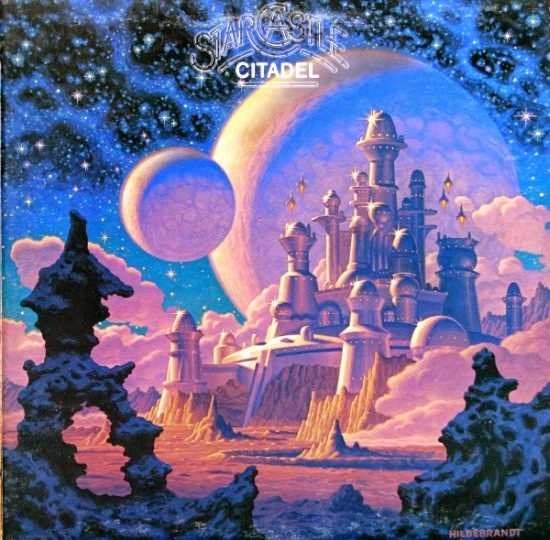 Starcastle
Starcastle (1976)
Fountains Of Light (1977)
Citadel (1977)
La band definitiva del prog (sotterrato) americano, almeno la più celebrata e la più consapevole nella missione di traghettare le istanze fantasiose degli Yes in terra yankee.
Sotto il comando di Terry Lutrell, ex voce dei primissimi REO Speedwagon (addirittura!), si disimpegnano scafati volponi come il tastierista multifinzionale Herb Schildt e i chitarristi Matthew Stewart e Stephen Hagler, tutti con maglioncini a collo alto e capello fluente ma ben ordinato.
Tre album (più un, in verità) di sperimentazione decrescente, anche per i dissapori con la Epic, che evidentemente aveva ben chiare le difficoltà di attecchimmento del progressive in tardi anni ormai da fuori sede.
Scintillosità pomp, positività e ottimismo azzurrini, armonie che alla fine paiono Crosby, Stills, Nash & Anderson. Ma pure un songwriting solido ed una salda fede nella missione progressiva.
Sul primo LP, la Judy Blue Eyes galattica di Lady Of The Lake, l'ascendente sinfonia di Stargate, una costante ricerca di galattico stupore di fronte al cosmo.
Fountains Of Light, con la superba Fountains e qualche concessione pop in più, resta un luminoso caposaldo del pomp patinato e rifinito, una versione intellettuale dei primi Styx. Fulgida Silver Winds, True To The Light è carovana celeste per missionari della luce.
Citadel, il terzo album su cui la Epic strinse ulteriormente il controllo anti-prog, spiana comunque la migliore copertina dell'epoca stellare accanto ad un set più sintetico e meno elaborato, devoto a certo jingle-jangle luminescente di sound al neon.
Real to Reel, quarto LP ed appendice all'avventura, è già esteriormente un melodico hard rock da piccolo stadio, ancorato a ben più terrene visioni di quanto aveva proposto il gruppo appena un pao d'anni prima.
Catalogo facilmente accessibile, tanto in formato fisico che digitale.