IBEYI annunciano il nuovo album SPELL 31, in uscita il 6 maggio su XL Recordings. Guarda il video del nuovo singolo "SIster 2 Sister".
Le gemelle francesi afro-cubane Lisa-Kaindé e Naomi Díaz, meglio note al mondo come Ibeyi, ritornano per annunciare i dettagli del nuovo album Spell 31, in uscita il 6 maggio su XL Recordings. Non è una coincidenza che le Ibeyi facciano il loro ritorno proprio ora che il mondo ha bisogno di una guarigione spirituale. Dopo aver affrontato tematiche come la condizione femminile, il razzismo e l'attivismo nell'album del 2017 Ash e la storia familiare, la morte e le origini nell'album omonimo del 2015, in Spell 31 le gemelle riacquisiscono il potere del loro destino che prende il nome di Ibeyi, che le ha portate a intraprendere un cammino alla ricerca dell'armonia, della guarigione e della magia. Spell 31, che contiene 10 brani scritti, prodotti e registrati dalle Ibeyi di nuovo in collaborazione con il loro produttore di lunga data Richard Russell (Ash, Ibeyi) durante lo scorso anno a Londra, vede la partecipazione di Jorja Smith, Pa Salieu, BERWYN, della madre e del padre delle gemelle e include una rivisitazione di "Rise Above" dei Black Flag. Insieme all'annuncio dell'album arriva oggi anche il nuovo affascinante singolo "Sister 2 Sister", accompagnato dal videoclip diretto da Colin Solal Cardo e con protagoniste Lisa-Kaindé e Naomi Díaz. Ispirato dalla loro sorellanza e dalle origini latine, in questo nuovo brano che campiona uno dei primi singoli "River", le gemelle evocano il canto di "IBEYI". Guarda il video QUI.

Lo scorso novembre, le Ibeyi hanno condiviso la prima anticipazione di Spell 31, il singolo "Made Of Gold" in collaborazione con Pa Salieu e accompagnato da un video che vede la partecipazione del rapper gambiano-britannico e dei fratelli Ebinum, ideato da Lisa-Kaindé e Naomi e diretto da Daniel Sannwald.

Mentre cercavano ispirazione in 'The Ancient Egyptian Book of the Dead', Lisa-Kaindé e Naomi si sono imbattute in una poesia intitolata 'Spell 31' che ha risvegliato in loro i poteri divini di Ibeyi, dato il titolo al loro nuovo album e vita al primo brano che hanno inciso per questo:

"Oh you with a spine, who would work your mouth against this Magic of mine
The sky encloses the stars, I enclose Magic
I enclose Magic"

Le Ibeyi hanno pubblicato l'acclamato secondo album Ash nel 2017, che vedeva la partecipazione di Michelle Obama, Kamasi Washington and Meshell Ndegeocello. L'album d'esordio del 2015 le aveva viste conquistare anche alcuni degli artisti più iconici dei nostri giorni, tra cui Beyoncé, Alvin Ailey, JR, Lin-Manuel Miranda, Prince, Roy Hargrove, Adele ed Emicida, ammaliati dalla fusione assolutamente unica di musica yoruba con modern jazz, pop, soul e hip-hop. Le loro composizioni originali sono state incluse nella colonna sonora di film come ROMA e How To Stop A Recurring Dream, e di campagne pubblicitarie di Chanel, Nike e Louis Vuitton. Spell 31, in arrivo il 6 maggio su XL Recordings, è il terzo album in studio delle Ibeyi.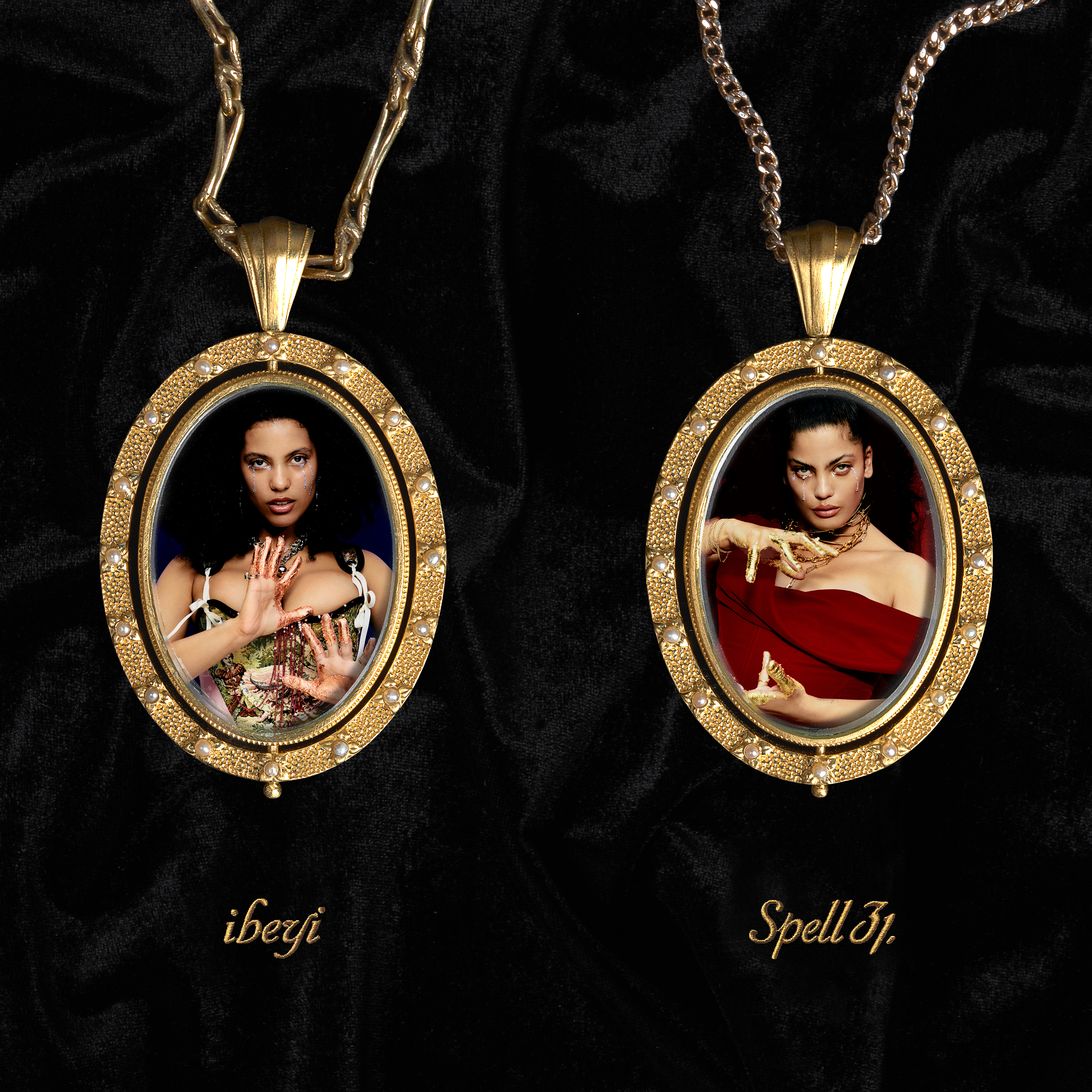 Sangoma
O Inle
Made Of Gold (Feat. Pa Salieu)
Sister 2 Sister
Creature (Perfect)
Tears Are Our Medicine
Foreign Country
Lavender & Red Roses (Feat. Jorja Smith)
Rise Above (Feat. BERWYN)
Los Muertos