THE HIVES annunciano l'uscita del loro primo album dopo oltre dieci anni. In uscita l'11 agosto su FUGA: THE DEATH OF RANDY FITZSIMMONS. Ascolta il nuovo travolgente singolo "BOGUS OPERANDI" e guarda il video horror diretto da AUBE PERRIE (HARRY STYLES, MEGAN THEE STALLION). In tour in UK e nelle arene europee in apertura ai concerti degli ARCTIC MONKEYS. In Italia saranno il 15/07 a Milano e il 16/07 a Roma.
Gli eroi del rock'n'roll svedese The Hives tornano quest'estate con il loro primo album in studio dopo oltre dieci anni. La band annuncia l'uscita di The Death Of Randy Fitzsimmons prevista per l'11 agosto 2023 tramite il leader mondiale della distribuzione musicale FUGA.

L'annuncio è accompagnato dalla pubblicazione del muscoloso brano di apertura dell'album, "Bogus Operandi", il cui suono incendiario e insistente, ma allo stesso tempo soave, sprigiona l'energia selvaggia che è diventata il biglietto da visita della leggendaria band e dà il tono all'intero progetto. Il video musicale della canzone, emozionante, cruento e decisamente elegante, è diretto da Aube Perrie (Harry Styles, Megan Thee Stallion).

Il nuovo singolo e l'annuncio dell'album precedono un intenso tour primaverile nelle arene del Regno Unito ed europee in apertura ai concerti degli Arctic Monkeys, oltre ad alcune date nei festival UK ed esibizioni in negozi selezionati: a Bristol e Nottingham (Rough Trade) e al Pryzm di Kingston (Banquet Records). I biglietti sono disponibili presso gli stessi negozi dal 4 maggio. La band si esibirà anche per uno spettacolo molto speciale al The Garage di Londra. I fan dovranno preordinare l'album dal webstore ufficiale della band UK prima delle 14.00 del 9 maggio per avere accesso alla prevendita esclusiva dei biglietti, che avrà luogo il 10 maggio, mentre la vendita generale avverrà venerdì 12 maggio.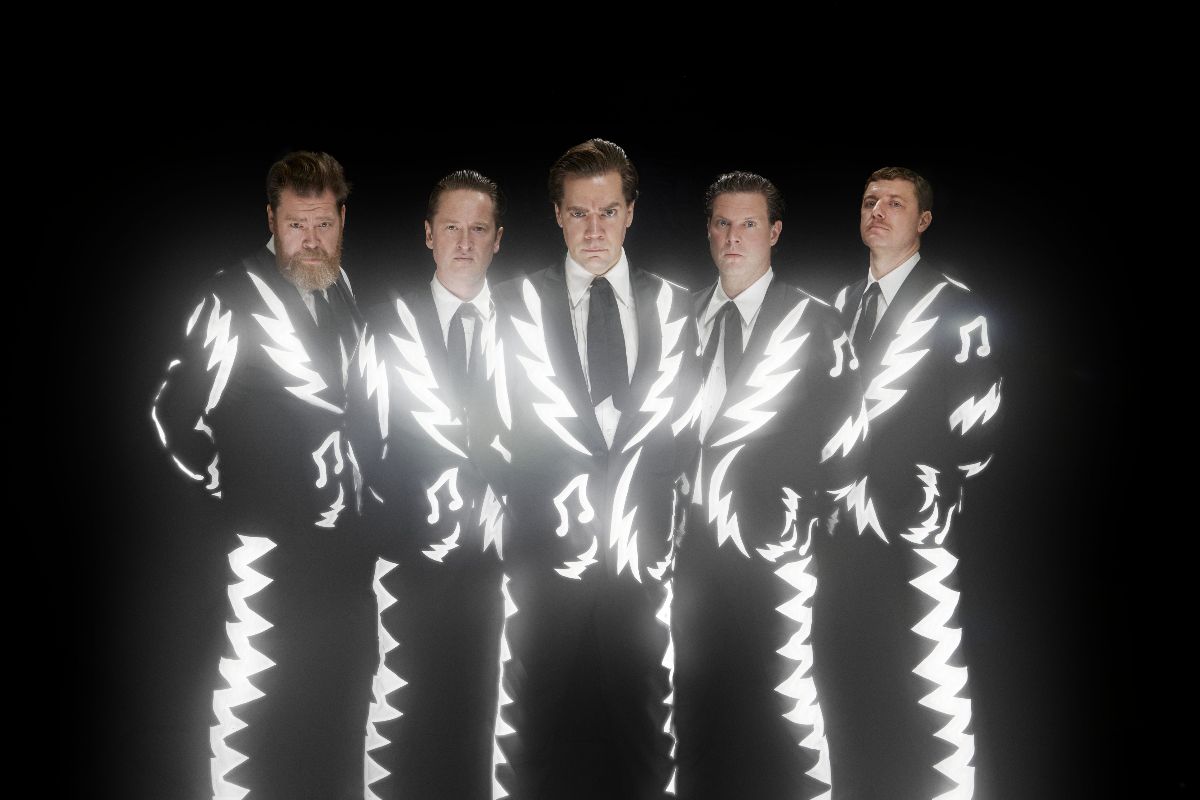 Come suggerisce il macabro titolo dell'album, la prolungata assenza della band dallo studio non è stata una pausa, ma piuttosto una storia dell'orrore. The Hives ammettono di non aver più visto né parlato con il loro fondatore, mentore e autore, quel Randy Fitzsimmons perennemente lontano dalle luci della ribalta, dall'uscita di Lex Hives del 2012. In seguito alla recente scoperta di un necrologio nascosto e di una poesia criptica pubblicata sul giornale locale della città del Vastmanland settentrionale da cui provengono gli Hives, i membri della band sono arrivati a scoprire la lapide di Fitzsimmons. Scavando nel terreno appena interrato, la band non ha trovato un corpo, ma diversi nastri, abiti e un pezzo di carta con le parole "The Death Of Randy Fitzsimmons" scritte a macchina come se fosse un titolo. Resta da capire se si tratta di una bufala o della mossa iniziale di Fitzsimmons. I nastri scoperti includevano i demo che sarebbero diventati le dodici nuove canzoni di The Death Of Randy Fitzsimmons.

A proposito del nuovo album, il frontman Howlin' Pelle Almqvist dichiara: "Non c'è maturità o altre stronzate del genere, perché chi cazzo vuole un rock'n'roll maturo? È sempre lì che la gente sbaglia, secondo me. 'È come il rock'n'roll ma adulto', nessuno lo vuole! Questo è letteralmente togliere il buono dal rock'n'roll. Il rock'n'roll non riesce a crescere, è un adolescente perenne e questo album si sente esattamente così, ed è tutto merito della nostra esaltazione - e non si può fingere una cosa del genere".
Il bassista The Johan And Only si unisce a Chris Dangerous, Vigilante Carlstroem, Nicholaus Arson e Howlin' Pelle come membro effettivo dei The Hives dopo l'uscita dal gruppo di Dr Matt Destruction. Il produttore Patrik Berger, con le sue radici nella scena punk svedese e le sue credenziali pop che comprendono Lana Del Rey, Robyn e Charli XCX, cattura l'energia punk e la propensione al successo della band.

Nei venticinque anni trascorsi da quando The Hives sono esplosi in tutto il mondo, hanno fatto il tutto esaurito negli stadi e condiviso il palco con chiunque, dagli AC/DC ai Rolling Stones. Hanno venduto milioni di album in tutto il mondo con molteplici certificazioni RIAA Gold. Dopo Lex Hives, la band ha pubblicato il doppio A-side "I'm Alive"/"Good Samaritan" nel 2019 e un album dal vivo con Third Man Records, oltre a intraprendere una serie di tour globali. The Death Of Randy Fitzsimmons segna una vera e propria rinascita.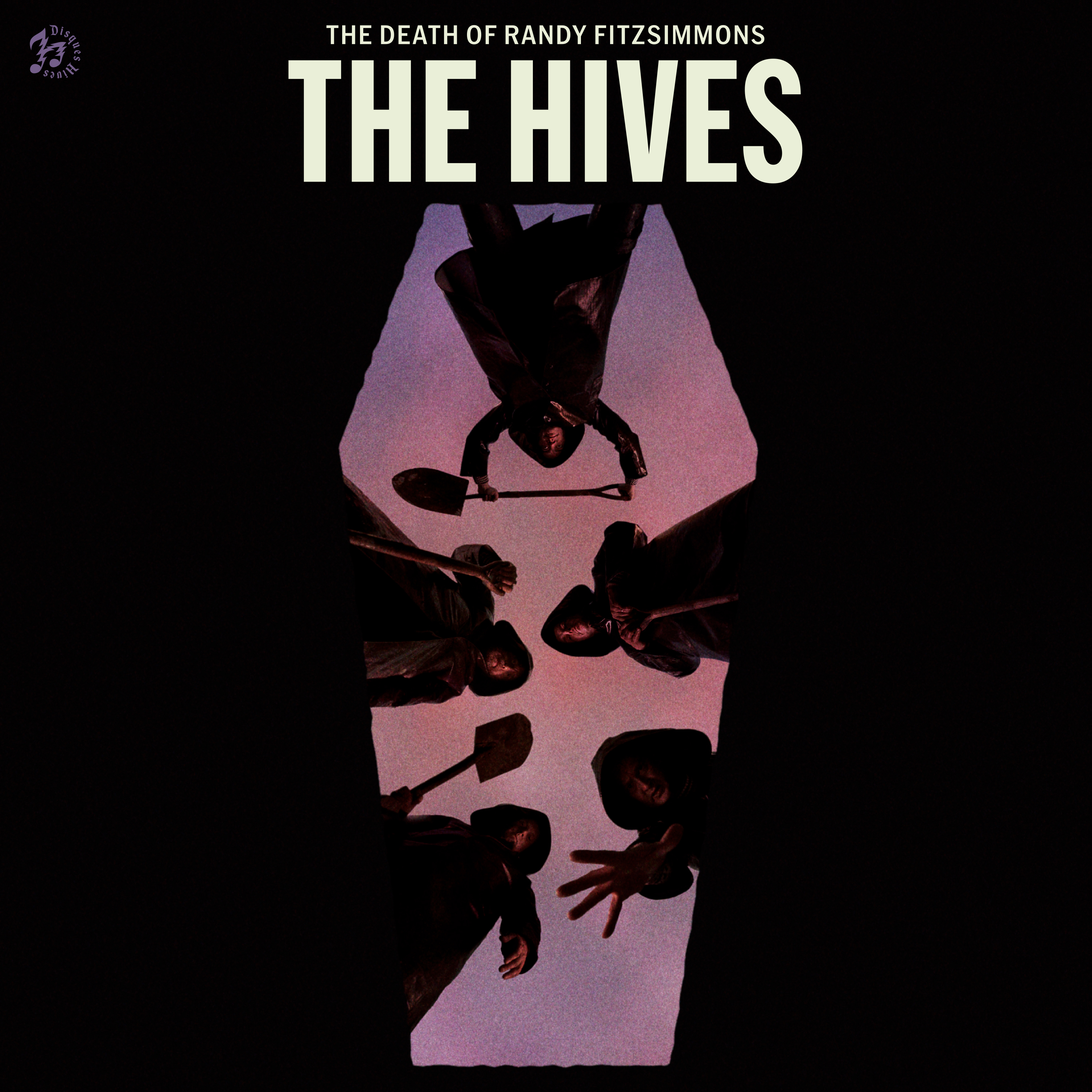 Tracklist:
Bogus Operandi

Trapdoor Solution

Countdown To Shutdown

Rigor Mortis Radio

Stick Up

Smoke & Mirrors

Crash Into The Weekend

Two Kinds Of Trouble

The Way The Story Goes

The Bomb

What Did I Ever Do To You?

Step Out Of The Way