Guarda "The End", il nuovo film concerto dei Dope Body. Ecco il trailer.
L'implacabile rock futurista dei Dope Body ha ridato vita al loro catalogo, nell'anno appena trascorso, con ben due nuove uscite, gli album Crack a Light e Home Body. Con queste pubblicazioni, i Dope Body sono tornati alle loro origini sperimentali, pur continuando ad evolvere all'interno della loro identità.
Nell'ultimo decennio si sono fatti una reputazione come live band esplosiva mentre si sbattevano tra scantinati pregni di sudore ed altre location puzzolenti tra Stati Uniti ed Europa, spruzzando il loro DNA performativo in ogni bar, casa e cortile in cui venivano richiesti – e anche dove non c'era richiesta! Con i concerti sospesi per ancora non si sa quanto e un futuro ignoto, i Dope Body si sono adeguati ai tempi per presentare un film-concerto completo a un prezzo inferiore di quello di un Big Mac.
Dope Body: The End è un'esperienza live senza compromessi – la band, i fan e la musica che fluisce nella sua interezza senza interviste o commenti. Le riprese sono state girate durante il loro ultimo spettacolo dal vivo a Baltimora.
Con il futuro incerto che abbiamo davanti, possiamo scrivere la parola The End? Sì, questo è il titolo del film, ma non preoccupatevi: i Dope Body stanno per ricominciare.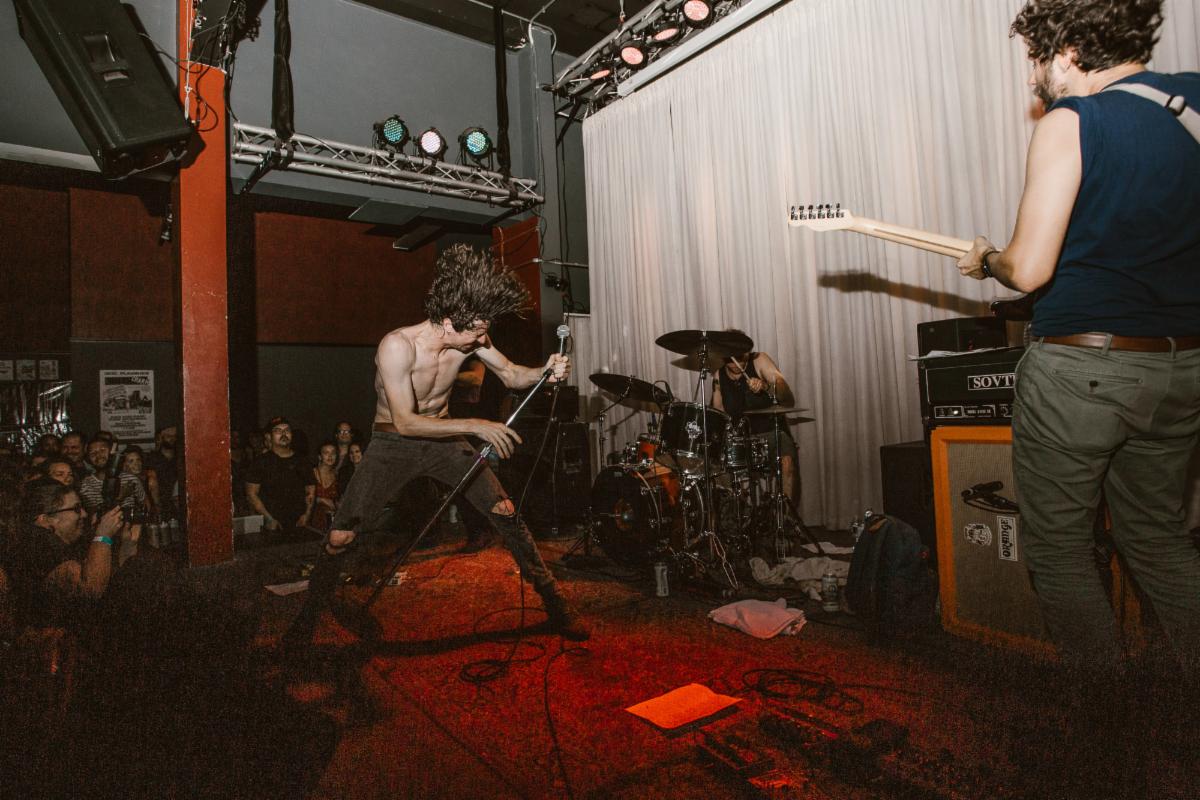 Acquista qui "Dope Body: The End"
https://vimeo.com/ondemand/dopebody
TAGS: