SIMON SHELDON annuncia l'album THE FOUR OF SWORDS, in uscita il 10 luglio su The Freebooter Lounge.
Il talentuoso produttore britannico Simon Sheldon ha viaggiato attraverso molti generi musicali nel corso degli anni, producendo di tutto, dal Drum n Bass al reggae, dalla house all'acid jazz. Il suo nuovo album The Four Of Swords saluta il lancio della sua nuova etichetta The Freebooter Lounge e un nuovo entusiasmante capitolo nell'esplorazione del mondo dell'elettronica ambient. Assieme ai collaboratori Weldon, Spanna, Ciaran e ai noti musicisti irlandesi Lynley Hamilton e Joel Byrne-McCullough, Simon ha creato un meraviglioso arazzo musicale downtempo che si intreccia tra emozionanti, rigogliosi groove da sogno e l'elettronica cinematografica sperimentale.
"The Four Of Swords è una raccolta di brani che ho scritto per me e non c'era alcuna intenzione di pubblicarli, all'inizio. Volevo solo sperimentare liberamente senza alcuna pretesa e in modo creativo. Sono davvero soddisfatto di questi brani. L'esperienza mi ha ispirato a esplorare ulteriormente con un approccio più sperimentale e a lanciare la mia nuova etichetta, The Freebooter Lounge."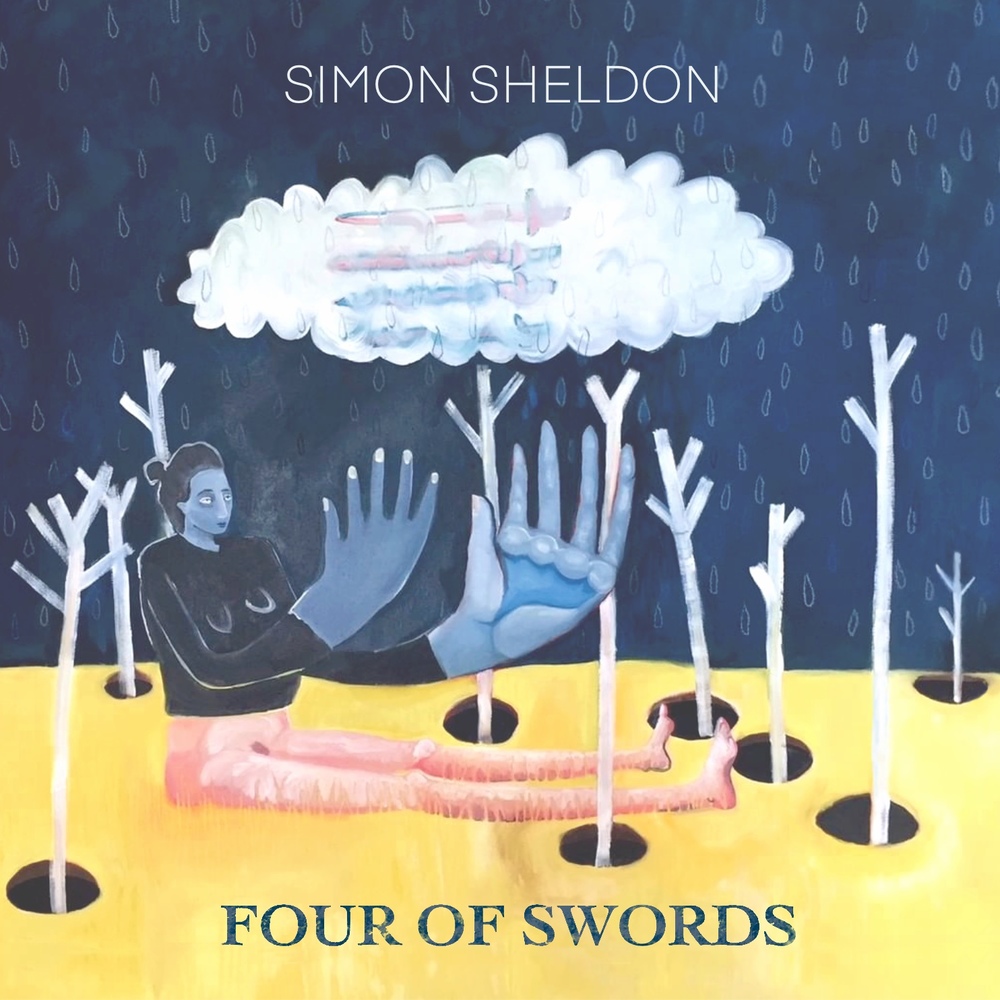 1 Sitarter Sauce
2 The Works
3 Dolce
4 Format
5 Shift
6 Imps
7 Nirvanabana
Una spesa di 100 sterline per un synth mono della Korg all'età di 10 anni, seguita dall'acquisto di un Atari ST qualche anno dopo: sono questi i semi di un desiderio lungo una vita di creare musica con radici elettroniche. Arrivato nella città di Belfast, Simon inizia a scrivere, esibirsi e a pubblicare col nome di Solaris prima di formare il gruppo drum n bass Spree, che ha pubblicato tracce su etichette come Aspect Records, Formation, NIR, tra le altre. Gli Spree hanno suonato come headliner su tutti i palchi europei, asiatici e degli Stati Uniti e nel celebre Jazz World Stage a Glastonbury.
Simon ha anche prodotto anche Reggae con Paul Brown (Bedlam) e Robin (Touched and Crazy), e si esibito live di supporto al leggendario Lee "Scratch" Perry, oltre a collaborare con i maestri del Nu-Jazz irlandese Belcrash.
Recentemente si sta ritagliando un nome nell'arena della House Music collaborando con Quentin Kane, grazie alla pubblicazione di un LP di 18 tracce intitolato Exodus, su etichetta Unquantize label di DJ Spen, e a una serie di remix su etichette del calibro di Yoversion e Audiobite. Attualmente stanno dando gli ultimi tocchi a un LP di jazz/funk cinematografico, che uscirà quest'anno.
TAGS: