STEVEN WILSON annuncia il nuovo album THE FUTURE BITES, in uscita il 12 giugno su thefuturebites.com / Caroline International. DATA UNICA IN ITALIA: 23 settembre – Forum, Milano. Ascolta il nuovo singolo "Personal Shopper".
Sunglasses… teeth whitener… deluxe-edition boxsets… volcanic ash soap… multivitamin supplements… noise-cancelling headphones… designer trainers… detox drinks… organic LED television… fake eyelashes… branded water… self-doubt… self-esteem…
Il nuovo album di Steven Wilson THE FUTURE BITES è una ricerca su come il cervello umano si è evoluto nell'era di Internet. Oltre ad essere il sesto fenomenale album di Steven Wilson THE FUTURE BITES è anche un portale online per un mondo progettato su misura per il consumatore ultra moderno.
Mentre To The Bone del 2017 affrontava le problematiche globali delle fake news e della post-verità, THE FUTURE BITES mostra all'ascoltatore le dipendenze del XXI secolo. Si tratta di un luogo dove esperimenti pubblici mettono in mostra gli effetti della tecnologia nascente sulla nostra vita. Dalla shopping-terapia fuori controllo, ai social media manipolatori e la perdita dell'individualità, THE FUTURE BITES non è una visione cupa di un'imminente distopia, bensì una lettura curiosa del qui e ora.
Dal punto di vista musicale THE FUTURE BITES brilla. L'album è caratterizzato da suoni elettronici distorti da un intervento umano (King Ghost), da elementi acustici che si dirigono verso la stratosfera (12 Things I Forgot), da groove motorik di basso (Follower) e da un funk torbido (Eminent Sleaze). Si tratta dell'album di Steven più geniale di sempre. L'album è stato registrato a Londra e co-prodotto da David Kosten (Bat For Lashes, Everything Everything) e Steven Wilson.
Online THE FUTURE BITES è una porta aperta su un mondo fatto di potere d'acquisto, dove qualsiasi cosa è facilmente vendibile e nulla è troppo random per essere messo in vendita. Ispirato ai manufatti del XXI secolo come i mattoni in ceramica di Virgil Abloh e l'ossigeno canadese in scatola di Vitality Air, The Future Bites è un universo progettato per il consumatore (costruito in collaborazione con Baby e Crystal Spotlight), accessibile e che crea dipendenza a tutti, dal fan informale al collezionatore accanito.
Il primo brano estratto da THE FUTURE BITES – i dieci minuti alla Moroder intitolati PERSONAL SHOPPER – è disponibile ora su tutte le piattaforme e sul sito THE FUTURE BITES.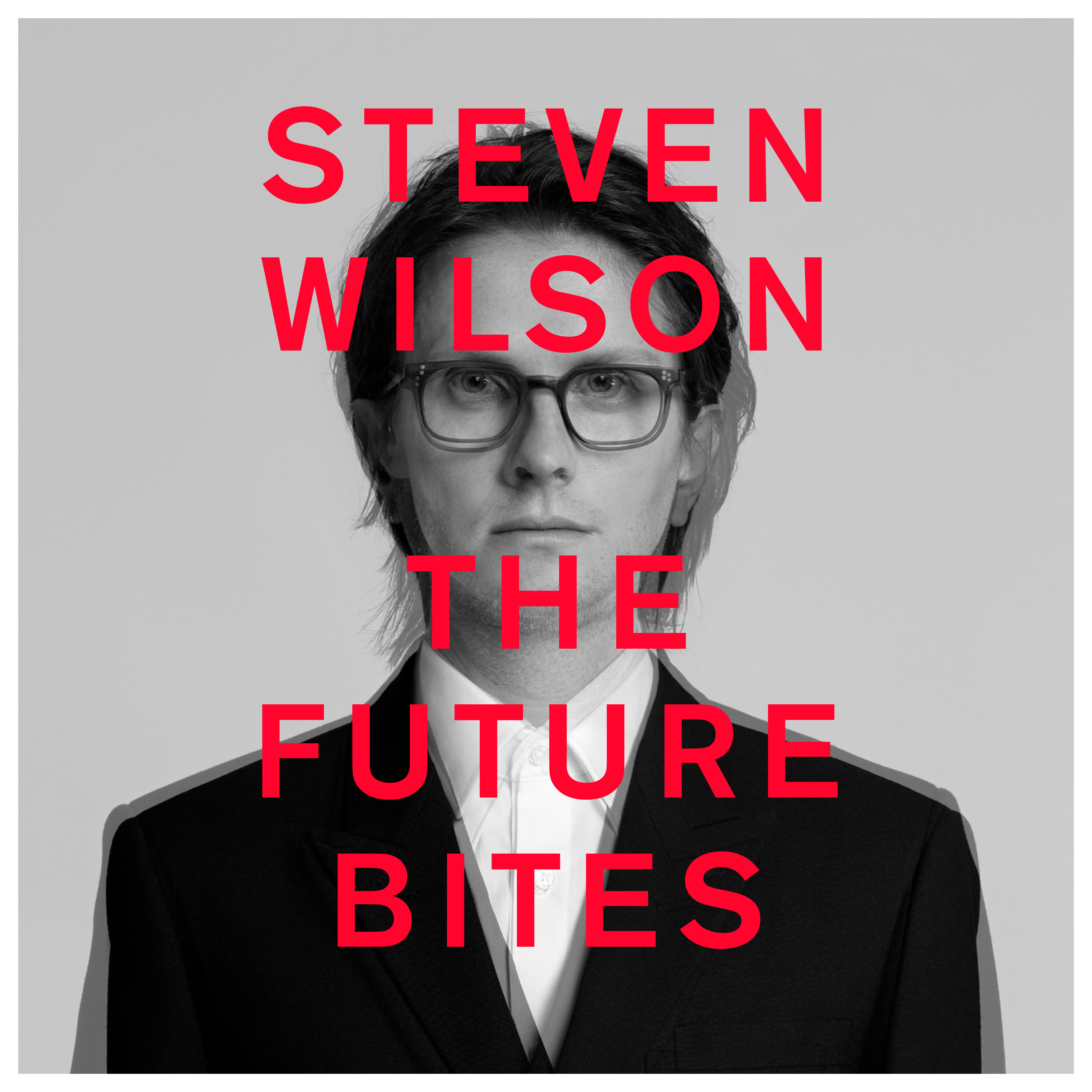 UNSELF
SELF
KING GHOST
12 THINGS I FORGOT
EMINENT SLEAZE
PERSONAL SHOPPER
MAN OF THE PEOPLE
FOLLOWER
ANYONE BUT ME
Steven Wilson passerà in Italia il 23 settembre al Forum di Milano. Per informazioni sul tour, visita: http://stevenwilsonhq.com/sw/
L'album di Steven Wilson del 2017 To The Bone si è posizionato terzo nella classifica inglese (superato solo da Ed Sheeran e Elvis Presley). L'album è stato descritto da Mojo come "quasi perfetto...improvviso ed esuberante con brani grandiosi e ben strutturati" e da Q come "brillantezza pop perfettamente eseguita"- Il tour in supporto a To The Bone lo vide esibirsi in 145 show e 33 paesi. Si esibì per tre date sold out alla Royal Albert Hall nel marzo 2018, che divennero poi parte del DVD BluRay Home Vision.
TAGS: