"THE HARP, Chapter I" è il nuovo album sperimentale della rivoluzionaria arpista, in uscita il 3 marzo 2023 per Floating Notes Records.
THE HARP, Chapter I è la prima parte del nuovo progetto THE HARP della rivoluzionaria arpista Kety Fusco, in uscita in vinile e su tutte le piattaforme digitali il 3 marzo 2023 per l'etichetta Floating Notes Records. THE HARP, Chapter I è un album costituito da un'unica traccia di diciannove minuti di durata, anticipato dall'estratto 2072.
Fusco descrive THE HARP, Chapter I come un'esperienza, nello specifico l'esperienza di un viaggio che inizia con la criniera di un cavallo che sfrega lungo le corde dell'arpa e termina, per il momento, con un vibratore che batte contro la tavola armonica dell'arpa, producendo ronzii e suoni controversi, e un'incessante beat di grida all'interno della cassa armonica.
Tutti i suoni post-classici riscontrabili nel lavoro sono ottenuti da un'arpa classica, un'arpa in legno da ottanta chili, un'arpa elettrica in carbonio e manipolazioni elettroniche in presa diretta. THE HARP trasporta l'ascoltatore altrove, lasciandolo immaginare e sognare ma anche confondendolo e sopratutto innescando delle domande. L'artista vorrebbe che le persone, dopo aver sentito il disco, restassero con un disturbante e destabilizzante sapore di amaro in bocca.
THE HARP, Chapter I è stato composto interamente da Kety Fusco e Alessio Sabella, registrato al Floating Notes Studio di San Bernardino, in Svizzera, a 1700 metri di altezza, in un vecchio fienile trasformato in spazio abitabile, e prodotto da entrambi assieme ad Aris Bassetti (candidato allo Swiss Music Grand Prix e attivo anche nella band Peter Kernel). IOSONOUNCANE ha contribuito nel fornire ispirazione e confronto creativo. Il disco è stato mixato da Lara Persia a Le Mura Studio, Lugano, e masterizzato da Alain Silverman all'Arf Mastering, New York.
Kety Fusco e l'arpa si sono incontrate quando la prima aveva appena sei anni di età: non si sono più lasciate. Dopo anni di studio e perfezionamento con l'arpa classica, Fusco ha intrapreso un'esplorazione di suoni di arpa non tradizionali, ricavati da oggettistica come fermagli, scotch, cera, pietre, asciugacapelli. Fusco sta ideando la creazione di una nuova arpa, con la quale modificherà l'altrui percezione di questo magico strumento. Lei stessa afferma: "L'arpa è nata nel VII secolo, quando l'aria era diversa, quando i gusti e i vissuti della gente non avevano niente a che vedere con quelli del mondo attuale. Dunque, a oggi, non riesco a pensare che non esista un'evoluzione: ecco perché sto progettando una nuova arpa, che rimarrà lo strumento di sempre ma in chiave contemporanea, cosicché tutti avranno la possibilità di avvicinarcisi. Nell'attesa, benvenuti in THE HARP".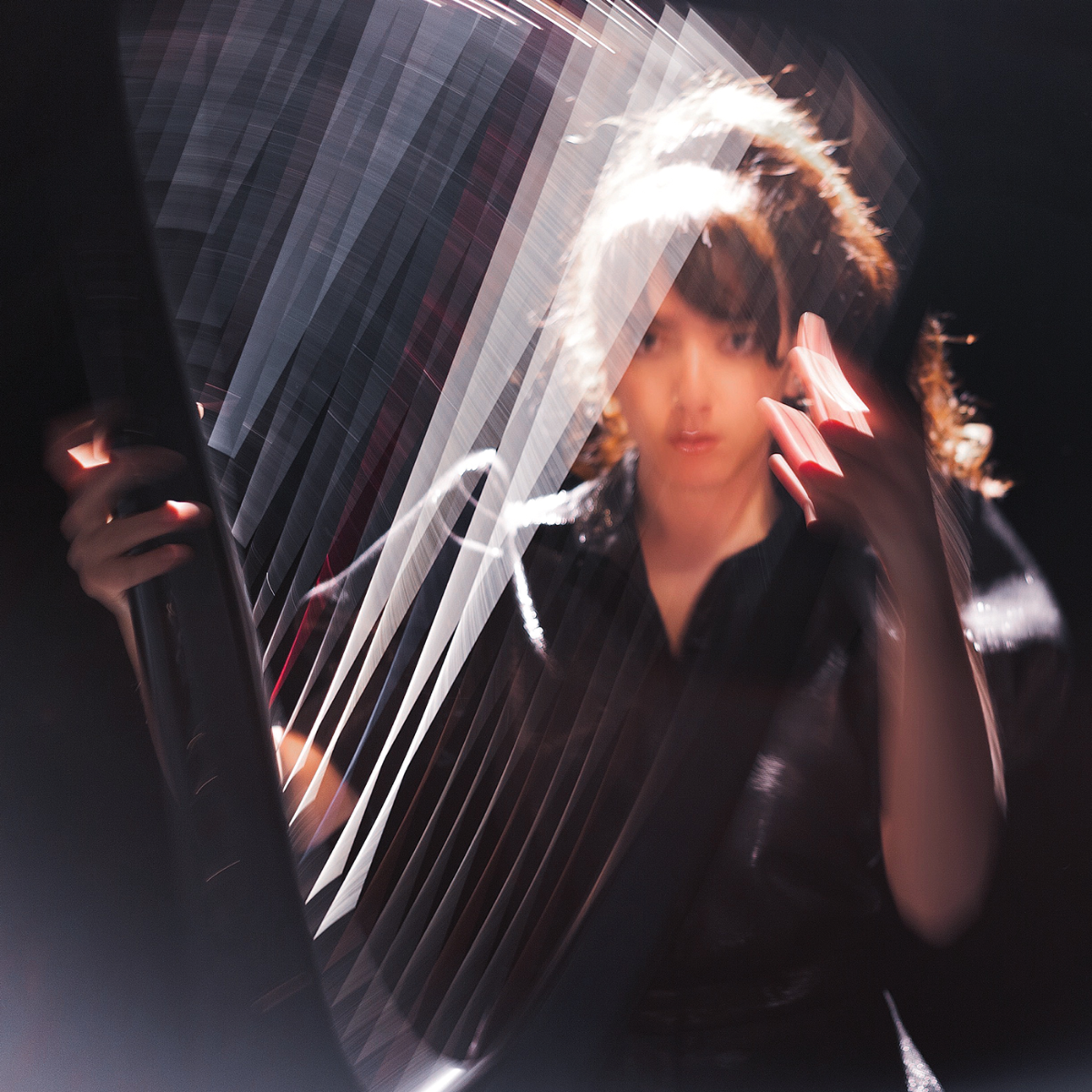 Kety Fusco, diplomata in Arpa Classica al Conservatorio della Svizzera Italiana, specializzata in Master of Arts in Music Performance, ha attuato una vera e propria innovazione nell'universo dell'arpa. Due anni dopo la laurea, nel 2020, Fusco ha pubblicato il suo album di debutto DAZED per l'etichetta Sugar Music di Caterina Caselli, con distribuzione Universal, grazie al quale è stata nominata per tre categorie agli Swiss Live Talents Awards e ha suonato le sue composizioni nella sala del Palazzo federale a Berna. DAZED era il risultato della volontà di rendere l'arpa un'autentica voce: ogni brano possedeva una linea melodica in grado di raccontare una storia musicale, complementare all'uso dell'elettronica, perlopiù molto ritmata. "Ho iniziato così, cercando di usare l'arpa come se appartenesse a una voce di donna. In DAZED la mia arpa cantava...", Fusco rammenta.
Grazie al suo istinto e al desiderio di cambiare la connotazione e l'altrui conoscenza dell'arpa, Fusco è stata invitata nel corso del tempo a suonare a livello internazionale in festival e sedi prestigiose, dal Montreux Jazz Festival al Locarno Film Festival e al Paléo Festival, dal Vision Du Réel al Les Rockomotives, dall'Arena di Verona a La Notte della Taranta nell'orchestra di Dardust, eccetera. Fusco ha raggiunto uno dei traguardi più importanti della sua carriera nel 2021, quando è stata invitata dalle Nazioni Unite all'SDG Global Festival of Action, condividendo virtualmente il palco con Patti Smith e Ben Harper, mentre nell'estate 2022 è stata scelta per aprire il tour francese della nota musicista danese Agnes Obel.
Al momento, Kety Fusco sta continuando il suo lavoro di ricerca sonora, come dimostrato anche lo scorso anno dalla traccia-colonna sonora horror Music To Make A Dream Come True, realizzata esclusivamente grazie a suoni di arpa da lei raccolti in un database digitale chiamato Beyond The Harp, selezionato tra le migliori library music dell'anno dal magazine MusicTech. Per THE HARP, invece, Fusco sta impiegando i materiali di cui è fatta un'arpa classica - legno, metallo e budello - ottenendo atmosfere che ne suggeriscono appunto la decostruzione, manipolandone il sound con i pedali elettronici, graffiando e distruggendo l'archetto sulle corde basse dell'arpa, urlando dentro alla soundbox.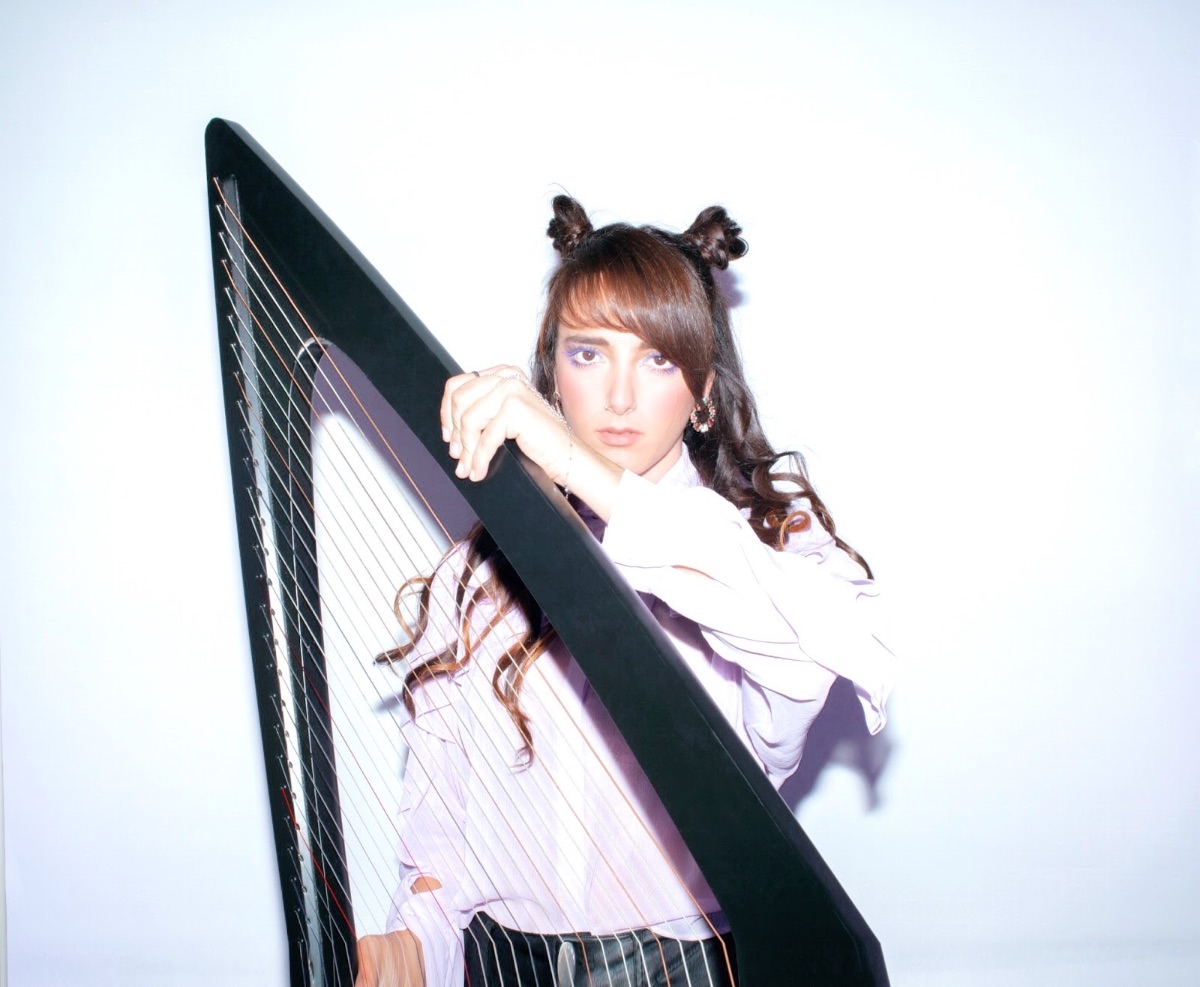 THE HARP si svilupperà in tre capitoli, che saranno stampati in vinile durante i prossimi tre anni, e sarà eseguito live per la prima volta in maniera integrale alla prestigiosa Royal Albert Hall di Londra il 3 marzo 2023, in concomitanza con il release day di THE HARP, Chapter I.