THE LARSEN'S SESSIONS è il nuovo album di RUBEN MINUTO, il suo tredicesimo nonché quarto a suo nome: una sorta di "best of" rivisitato e registrato interamente dal vivo in studio, che prosegue il discorso di "Think Of Paradise". Leggi i dettagli.
Registrato in due sessioni live, interamente disponibili sia in formato audio che video, presso i RecLab Studios di Larsen Premoli.
Zero sovraincisioni, dieci tracce, la maggior parte "buona la prima", con tre cover rivisitate o rivoluzionate (il traditional bluegrass "Molly & Tenbrooks" completamente reinterpretato in funzione del testo originale altamente poetico, la rivisitazione tra Alt.Country e gospel della hit di John Travolta & Olivia Newton-John "You're The One That I Want", direttamente dal film "Grease", infine a chiusura dell'album una malinconica versione - hawaiian style - del classico di Jimmie Rodgers "Why Should I Be So Lonely", con tanto di lapsteel e yodel) e sette brani dai precedenti dischi di Ruben completamente riarrangiati per i live show che erano in programma per il 2020, con il contributo del "fido scudiero" Luca Crippa in veste anche di "arrangiatore ufficiale" e presente con la sua slide in tutte le tracce (alla chitarra lapsteel, elettrica o acustica) .
Ci sono tutte le formazioni di questo 2020: rock band (con Ricky Maccabruni al piano e la ritmica Paolo Roscio / Alessio Gavioli), acoustic combo (Ale Porro / Nico Roccamo), unplugged duo e tre fantastiche cantanti ospiti:
- la voce potente e passionale della nuova stella della scena blues italica … Jane Jeresa;
- l'intensa e originale performance di una delle più interessanti songwriter italiane Lucia Lombardo (proveniente dalla scuderia di Renzo Fantini)
- il magnifico timbro della giovanissima Sophie Elle, che con il suo vibrato naturale potrebbe addolcire anche le anime più indurite.
La data ufficiale di pubblicazione è il 15 gennaio
https://rubenminuto.bandcamp.com/album/the-larsens-sessions
Per prenotare "THE LARSEN'S SESSIONS - Live in Studio" (e contribuire così al crowdfunding per la produzione dell'album, con KICKSTARTER) cliccare il link qui sotto, scoprire i contenuti e la storia di questa produzione e scegliere una RICOMPENSA!??????
https://www.kickstarter.com/projects/rubenminuto/the-larsens-sessions-live-in-studio?ref=android_project_share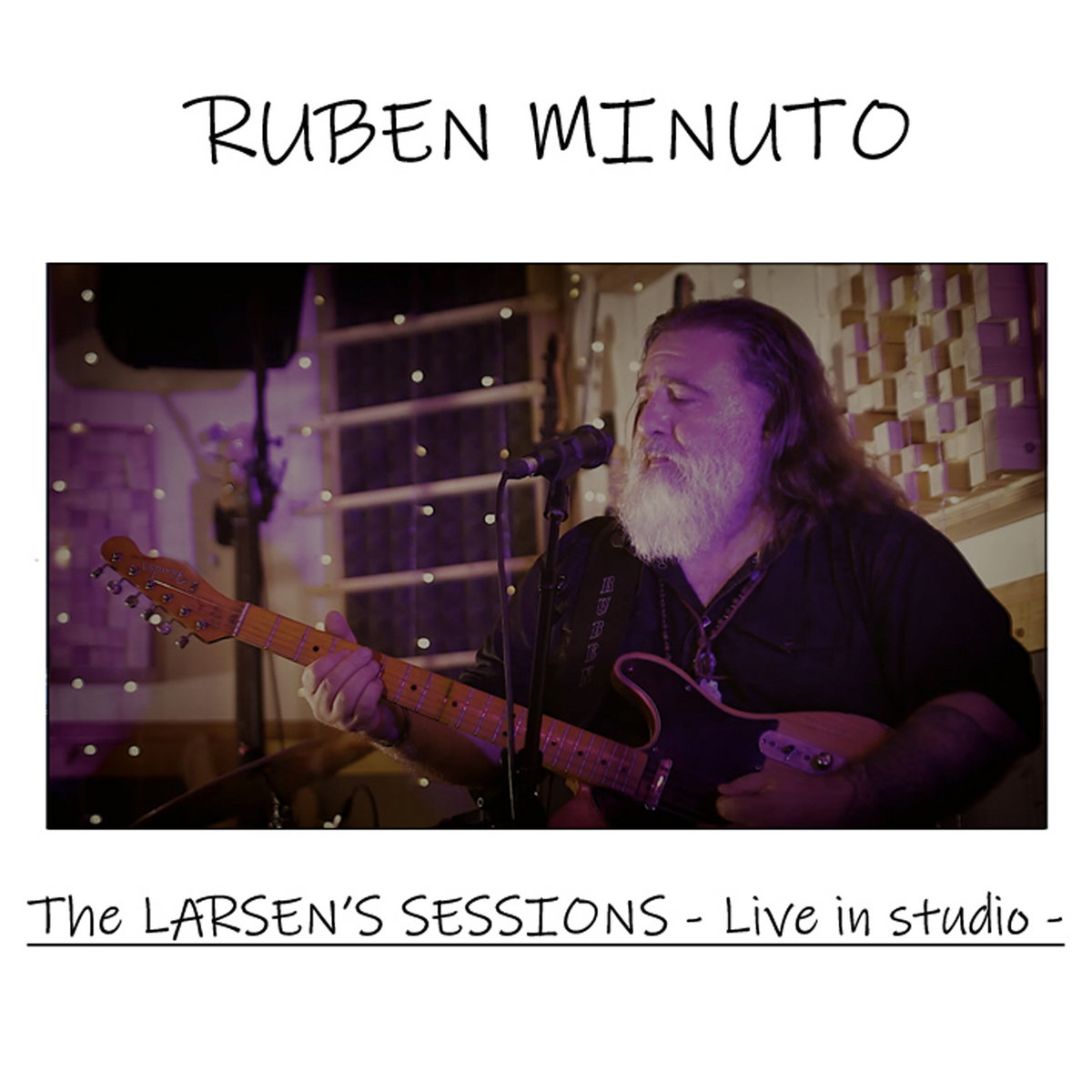 TAGS: