ALISON GOLDFRAPP, visionaria artista synth-pop britannica, annuncia il nuovo album THE LOVE INVENTION, in uscita il 12 MAGGIO per Skint, via Spin Go, segnando il suo ritorno come sacerdotessa del dancefloor.
La visionaria artista synth-pop britannica Alison Goldfrapp annuncia il suo primo album solista, "The Love Invention", in uscita il 12 maggio via Skint. Il disco è una nuova evoluzionenella discografia lungimirante e senza tempo di Alison e si presenta con l'ipnotico singolo "So Hard So Hot".

L'album "The Love Invention", prodotto e co-scritto da Alison, segna il suo ritorno come sacerdotessa del dancefloor, in un'inebriante carrellata dalle influenze disco e house che sono sempre state un punto fermo del suo DNA musicale. "So Hard So Hot" è il trampolino di lancio di questo mondo caleidoscopico e ascoltare Alison quando canta "Do you know how the stars were made / Yeah you know how to radiate" evoca l'estasi delle epifanie notturne.

"I wanted to do something that had that very clubby, acid-y feeling to it. But I wanted lightness to come out of the chorus – there's tension there, as well as euphoric freedom."
Alison Goldfrapp

"So Hard So Hot" è accompagnato da un video vibrante e psichedelico diretto in collaborazione con Mat Maitland (Big Active), il primo di una serie di visual. Trattato con una serie di AI, il video ci porta in un mondo mitico che è allo stesso tempo potente e fragile. Alison è una figura solitaria che si dissolve dentro e fuori a regni geologici, con il volto che oscilla tra una realtà aumentata e una finzione contorta. Riflette l'instabilità e la speranza degli stati di transizione e la ricerca e la scoperta dell'amore come conforto.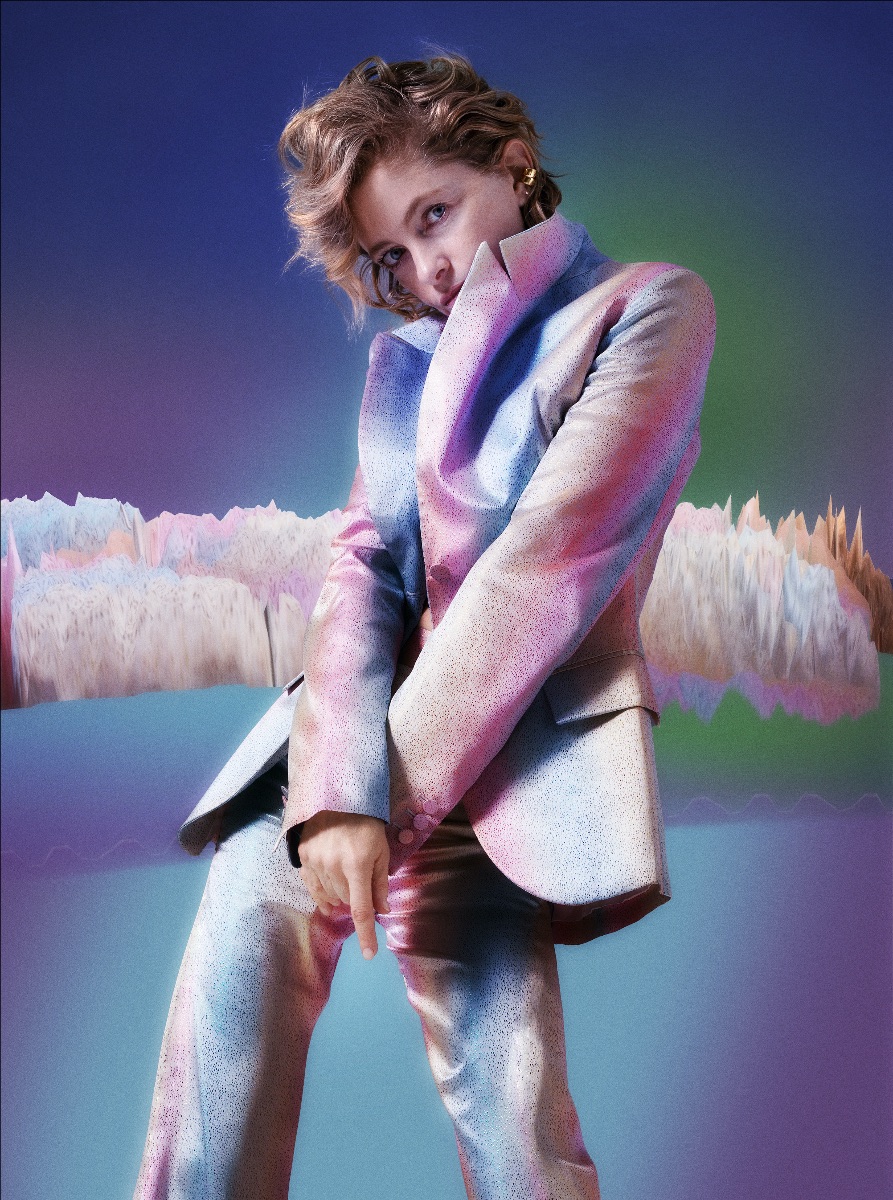 L'annuncio di "The Love Invention" è stato anticipato da due collaborazioni: la splendida "Digging Deeper" di Claptone e la vibrante "Fever" di Paul Woolford. Queste versioni collaborative appaiono nella versione digitale espansa di "The Love Invention", mentre nell'album sono presenti i brani nelle loro versioni originali.

I Goldfrapp hanno scalato le classifiche con album multi-platino, indimenticabili esibizioni a Glastonbury, nomination ai Brit e ai Grammy e un Ivor Novello per "Strict Machine". Lo slancio verso un percorso da solista è avvenuto nel 2021, quando Alison è stata contattata dai Röyksopp per collaborare a due pezzi per il loro settimo album Profound Mysteries.

Alison presenterà "The Love Invention" dal vivo nella data di debutto sold out all'HERE at Outernet di Londra il 18 maggio.

"The Love Invention" sarà disponibile in CD, LP 180g nero e in edizione limitata in LP viola presso i negozi indipendenti. Pre-ordina / pre-salva l'album qui. Nel negozio ufficiale è disponibile anche l'edizione limitata in vinile verde e il merchandising esclusivo dell'album.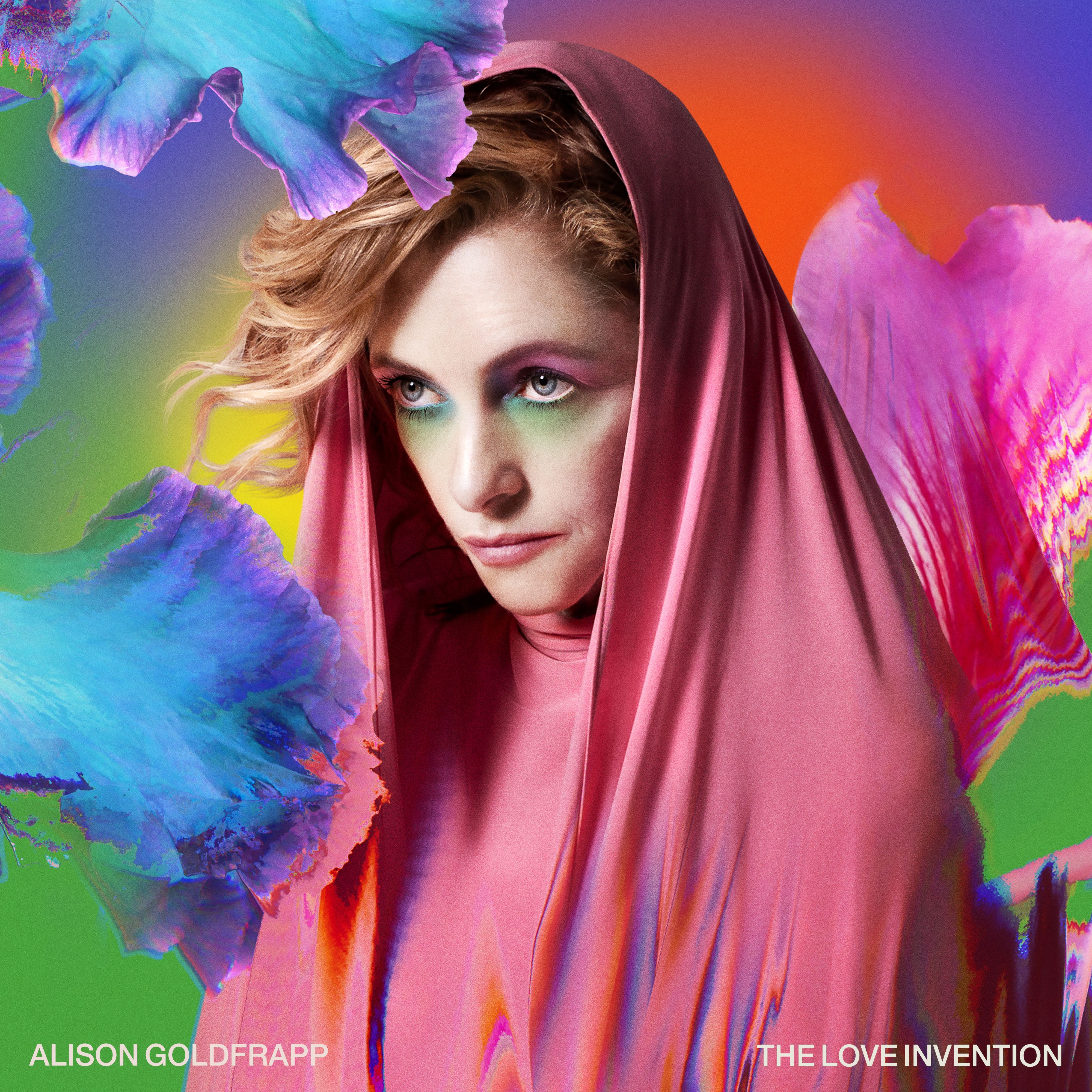 TRACKLIST
1. NeverStop
2. Love Invention
3. Digging Deeper Now
4. In Electric Blue
5. The Beat Divine
6. Fever
7. Hotel (Suite 23)
8. Subterfuge
9. Gatto Gelato
10. So Hard So Hot
11. SLoFLo

La versione digitale dell'album include le collaborazioni con Claptone e Paul Woolford, già pubblicate in precedenza, oltre alla versione di Alison della sua collaborazione con i Röyksopp "Impossible".