REAL ESTATE annunciano il nuovo album THE MAIN THING in uscita il 28 febbraio su Domino. Guarda il video per il singolo "Paper Cup" (feat. AMELIA MEATH of SYLVAN ESSO).
Real Estate annunciano oggi il nuovo album The Maing Thing in uscita il 28 febbraio su Domino. L'album contiene le canzoni più ispirate e consapevoli di sempre, composte nel giro di un anno al Marcata Sound nella zona nord dello stato di New York. Alla produzione troviamo Kevin McMahon Dopo il suo lavoro del 2011 Days, Kevin McMahon torna come produttore e per la prima volta in questo album la band collabora con dei musicisti esterni, si tratta del duo Sylvan Esso, la cui cantante Amelia Meath è presente nel primo singolo "Paper Cup". Nelle 13 tracce - piene di profondità, stranezza e contraddizioni – la band mescola ansie esistenziali, ambientali e politiche, con sentimenti paterni, testi satirici, linee di chitarra energiche e archi sfavillanti.
Riguardo a "Paper Cup" e al making of di The Main Thing, Martin Courtney afferma,

"Paper Cup parla del processo di invecchiamento e di quando mi sono reso conto che questa cosa che ho iniziato a fare più di 10 anni fa – essere un musicista, scrivere brani, essere parte di una band – potrebbe diventare il lavoro della mia vita. Guardo le persone intorno a me che cambiano e si evolvono, che affrontano nuove sfide mentre io, in un certo senso, mi sento priogioniero della routine. Ti senti incerto nell'essere un artista mentre tutto il mondo affronta il cambiamento climatico e il malcontento politico e sociale. È un brano che mette in discussione la strada scelta nella vita ed è alla ricerca del significato di ciò che fai. Quelle domande non trovano risposte in questa canzone, ma paradossalmente, il processo di creazione di questo disco – immergersi in profondità, cercando di renderlo la cosa migliore che abbiamo fatto – mi ha ridato speranza, e non solo a me, ma a tutta la band, è per questo che lo stiamo facendo."

Con The Main Thing i membri dei Real Estate - Alex Bleeker (basso), Martin Courtney (voce, chitarra), Matthew Kallman (tastiere), Julian Lynch (chitarra, voce) e Jackson Pollis (batteria e drum programming) – rinnovano l'impegno preso fra loro, la band ha trascorso 10 anni di carriera e 5 album a creare suoni inconfondibili ed influenti. Principale autore dei testi, Martin Courtney afferma, "Ancora prima di decidere dove registrare e con chi, sapevo che doveva suonare bene" ma come aggiunge Alex Bleeker "Attraverso attenzione e cura ai dettagli, abbiamo scoperto che fare musica che inconrti il favore delle altre persone, è la nostra catarsi. La cosa più importante è seguire le proprie ispirazioni e sperare di diffonderle nelle persone intorno a te."

Questa primavera i Real Estate partiranno per un tour americano in supporto a The Main Thing. Per maggiori informazioni sul tour, visita: https://www.realestatetheband.com/.

The Main Thing è disponibile su CD, LP e in digitale. L'edizione limitata doppio vinile color oro con un'opera in collage di Bjorn Copeland sulla copertina, è disponibile per il pre-ordine sul Domino Mart. Pre-ordina la tua copia QUI.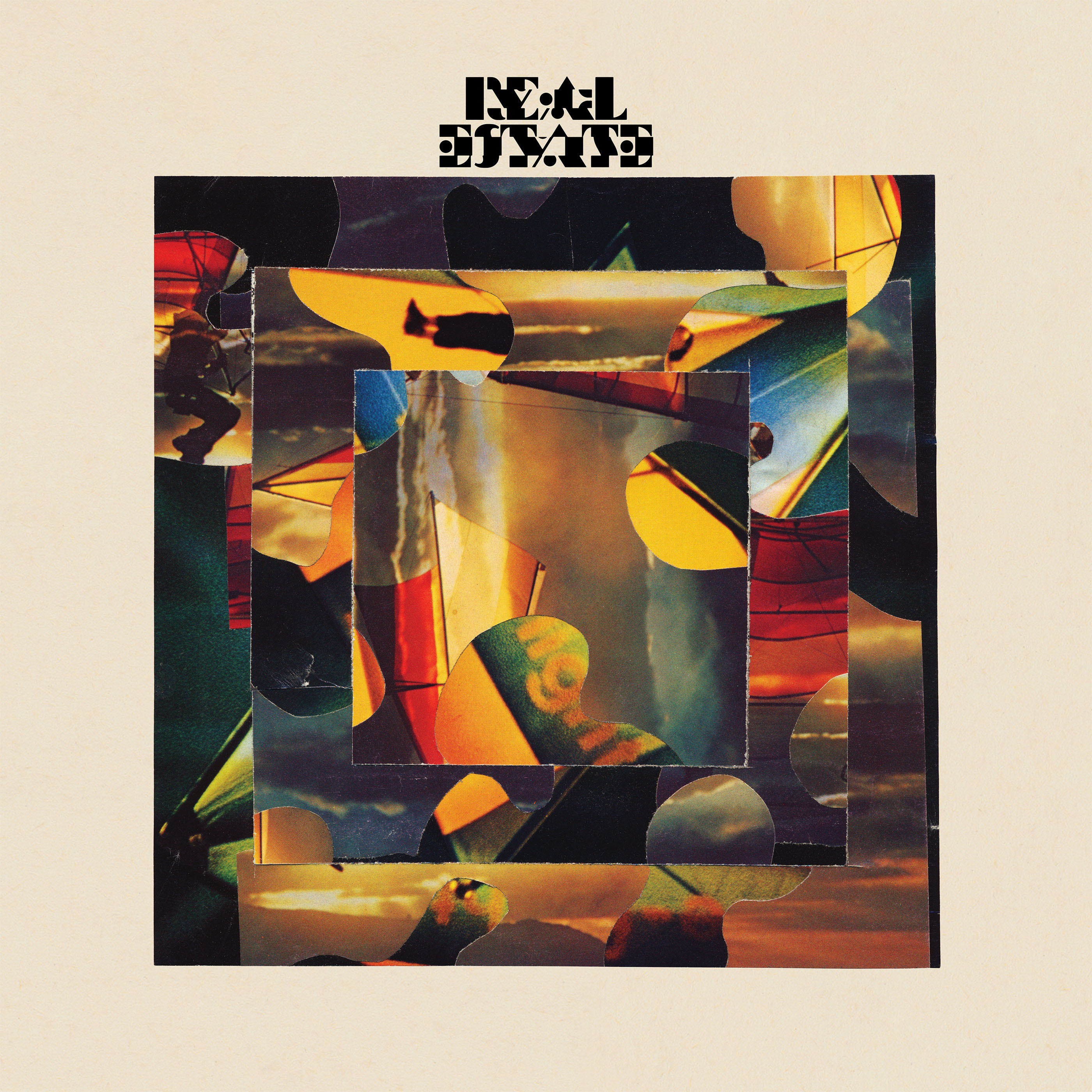 Friday
Paper Cup (feat. Sylvan Esso)
Gone
You
November
Falling Down
Also A But
The Main Thing
Shallow Sun
Sting
Silent World
Procession
Brother
TAGS: