La vocalist romana pubblica un prezioso concept ispirato alla 'Ballata del vecchio marinaio' di Coleridge. Un nuovo percorso nel jazz tra libertà e ricerca, una suite interpretata da un quintetto eccellente
"La poesia da sempre ha rappresentato l'incipit del mio essere compositrice, è qualcosa di innato, su cui probabilmente non ho meditato neanche più di tanto, è una parte di me. La Ballata del Vecchio Marinaio di Coleridge mi ha ispirato per molti motivi: la grande cantabilità insita nella forma ballata; il percorso del Marinaio, una storia universale, ancora attualissima. La partenza, i sogni, le aspettative deluse, i drammi, l'esperienza del male assoluto, il male che non ha bisogno di moventi, la redenzione dell'uomo che può avvenire solo grazie all'amore incondizionato e inconsapevole nei confronti delle creature più piccole e insignificanti, la figura salvifica dell'Eremita, il ritorno a casa e il peso della vita, delle proprie colpe. Dal punto di vista linguistico, la Ballata è una punta di diamante della letteratura romantica, ambientazioni spettrali, visioni, allucinazioni. In alcuni versi sembra di vedere la forza di una tela di Turner".
E' un ritorno importante, significativo, prezioso, quello di Dora Sisti, che pubblica il suo secondo album The Rime Of The Ancient Mariner (distr. Goodfellas). Chiarissima ed evidente l'ispirazione alla Ballata del vecchio marinaio (1798) di Samuel Taylor Coleridge, che la vocalist romana interpreta in un concept album vecchio stile, una suite nella quale la provenienza jazz è stemperata in un mondo di suggestioni, sfumature e riferimenti colti. A sette anni di distanza dal debutto del suo Quintet, quel Mai prima d'ora che la fece conoscere al pubblico, Dora Sisti rivela il suo orizzonte musicale e culturale con un'opera che parte dal jazz e si misura con ampi spazi di libertà compositiva.
"La sfida di una suite (non intesa in senso barocco), di un concept appunto, l'ho sempre vista come un'immensa tela bianca, in cui ogni segno dovesse avere una coerenza con il tutto, senza limitare tuttavia la libertà nella composizione. La musica, tra tutte le arti, possiede un valore evocativo potentissimo, uno strumento indispensabile ai fini della narrazione. La scelta di una lyrical ballad come questa ha agevolato moltissimo la "messa in musica", la ballata infatti nasce come tipologia poetica di origine popolare ed è caratterizzata da una metrica che ne esalta la cantabilità". Da sempre appassionata di poesia e letteratura, divisa tra performance e didattica, tra attività dal vivo e insegnamento, Dora Sisti è alla guida di un quintetto che le consente di affrontare non solo la sfida del concept, ma più in generale quella di un jazz che possa esplorare territori nuovi, senza evocare sonorità ormai cristallizzate ma valorizzando una pratica improvvisativa di libertà creativa, di instancabile ricerca e fertile scambio.
A differenza del debutto del 2013, sottolinea Dora, "In The Rime of the Ancient Mariner gli spazi solistici sono ridotti all'essenziale e sono davvero funzionali al racconto del Marinaio. Ho eliminato gli assolo vocali, nessun orpello, nessuna nota in più. Ho voluto che tutta la forza e l'espressività fosse affidata ai temi e agli arrangiamenti. La matrice jazzistica resta, noi cinque veniamo da lì, gran parte dei nostri ascolti e dei nostri riferimenti provengono dal Jazz, ma è intesa come una pratica di ricerca creativa, un ponte verso nuove soluzioni". Come spesso accade nella tradizione dei concept album di provenienza rock, dagli Who ai Pink Floyd passando per i Genesis, è decisiva anche la veste grafica: la forza visiva di questo lavoro che ripercorre il cammino del Marinaio è stata affidata a Aurelia Luitz, le cui illustrazioni sono parte integrante del progetto.
Ma ancora più decisiva è la formazione guidata da Dora: "Carlo Ferro non solo ha lanciato il guanto di sfida del concept ma ha curato gli arrangiamenti di alcune parti, in particolare Death and Life in Death, Unaware Blessing e Oh Sleep!. Carlo è sempre stato un grande punto di riferimento musicale. Giuseppe Salvaggio e Marco Tardioli sono una ritmica pazzesca, groove, gusto, sensibilità, grande intesa. Andrea Verlingieri per interpretare questo disco ha fatto un grande lavoro sul suono e sul fraseggio, le mie indicazioni erano: "Qui sei la tempesta, qui sei il Marinaio che uccide l'Albatross, qui devi pensare a un sentimento di riconciliazione con il Creato ecc...". Suonare con loro è un privilegio.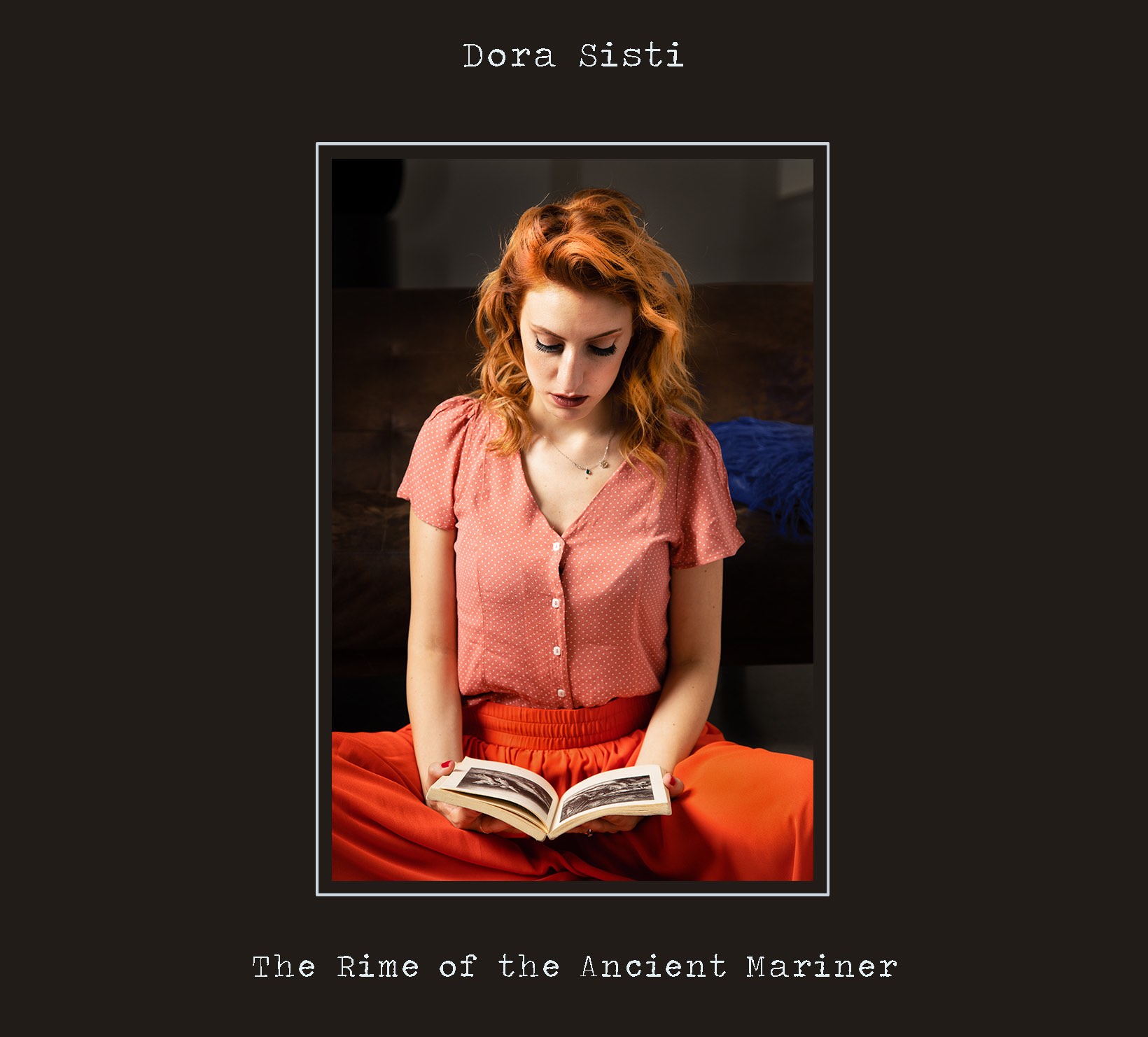 TAGS: