RICHARD DAWSON annuncia il nuovo album THE RUBY CORD, in uscita il 18 novembre su Weird World/Domino. Guarda il trailer di "The Hermit".
Indossate gli auricolari, chiudete gli occhi e abbracciate le meraviglie (e gli orrori) della realtà aumentata e preparatevi a viaggiare per 500 anni nel futuro, perchè Richard Dawson torna con il nuovo album The Ruby Cord.

In uscita il 18 novembre via Weird World, il nuovo album è la parte finale di una trilogia iniziata con il mondo pre-medievale di Peasant, ritornata ai giorni nostri con 2020 che forse si concluderà nel futuro con il settimo album Dawson. Dopo le recenti collaborazioni con gli innovatori metal finlandesi Circle e il lavoro con Hen Ogledd, questo è un ritorno al 'mondo di Dawson' con sette brani che ci immergono in un futuro irreale, fantastico e a tratti sinistro, dove i costumi sociali sono mutati, i confini etici e fisici sono evaporati... un luogo in cui non è più necessario confrontarsi con nessuno se non con se stessi e la propria immaginazione.

Mentre 2020 si occupava di realismo sociale con esplorazioni di aggressive partite di calcio, della fallacia dell'equilibrio tra lavoro e vita privata e di forme terapeutiche di esercizio ripetitivo, The Ruby Cord si scrolla di dosso le limitazioni della cosiddetta vita reale e si getta a capofitto in un mondo (più o meno) fantascientifico in cui la società umana è crollata e si è trasformata in qualcosa di decisamente meno solido. "Molti di noi si muovono in questi mondi fantastici", dice Dawson. "Che si tratti di realtà virtuali costruite, di mondi computerizzati o di ritirarsi in regni ancora più fantastici: le teorie della cospirazione, il nazionalismo, l'opinionismo calcistico amatoriale. La gente costruisce il proprio mondo perché questo è decisamente imperfetto".

Nonostante l'ambientazione futuristica, Dawson affronta ancora questioni contemporanee: in questo futuro prossimo, il mondo fantastico in cui vivono alcune persone assomiglia incredibilmente alla vecchia Inghilterra o alla mitica Albione. Ma cosa succede se in questo mondo virtuale si verifica un'anomalia, un glitch, che trasforma una scena pastorale in una scena di terrore? Dawson continua la spiegazione, indicando alcune delle ispirazioni alla base dell'album: "Come quando si gioca ai videogiochi, a volte qualcosa si blocca, e un problema tecnico, un glitch, fa accadere qualcosa di veramente bizzarro e inquietante".

La traccia d'apertura "The Hermit" è il lavoro più ambizioso di Dawson fino ad ora, che prende la narrazione epica di "The Vile Stuff" del 2014 e ne estende ulteriormente i limiti in un pezzo d'atmosfera di 40 minuti che funge da porta d'ingresso al resto di The Ruby Cord. Per "The Hermit" è stato realizzato un video pop di 40 minuti dal regista James Hankins. il cortometraggio, che racconta la storia di un solitario che vive in un bucolico mondo dei sogni, sarà presentato in anteprima in diversi cinema e circoli del Regno Unito con sessioni di Q&Ae dopo ogni proiezione. Questi eventi saranno la prima opportunità di ascoltare la musica di The Ruby Cord, mentre i dettagli delle date dal vivo nel 2023 saranno comunicate quanto prima.

Guarda il trailes di The Ermit

Come per Peasant e 2020, The Ruby Cord è stato registrato con Sam Grant dei Pigs x7 ai Blank Studios di Newcastle-upon-Tyne, e il mantra che è emerso con The Hermit è stato "cosa succede se ci spingiamo un po' più in là?". Insieme ai collaboratori abituali Rhodri Davies, Angharad Davies e al batterista Andrew Cheetham, la risposta alla domanda è: forse il miglior songwriting di Dawson.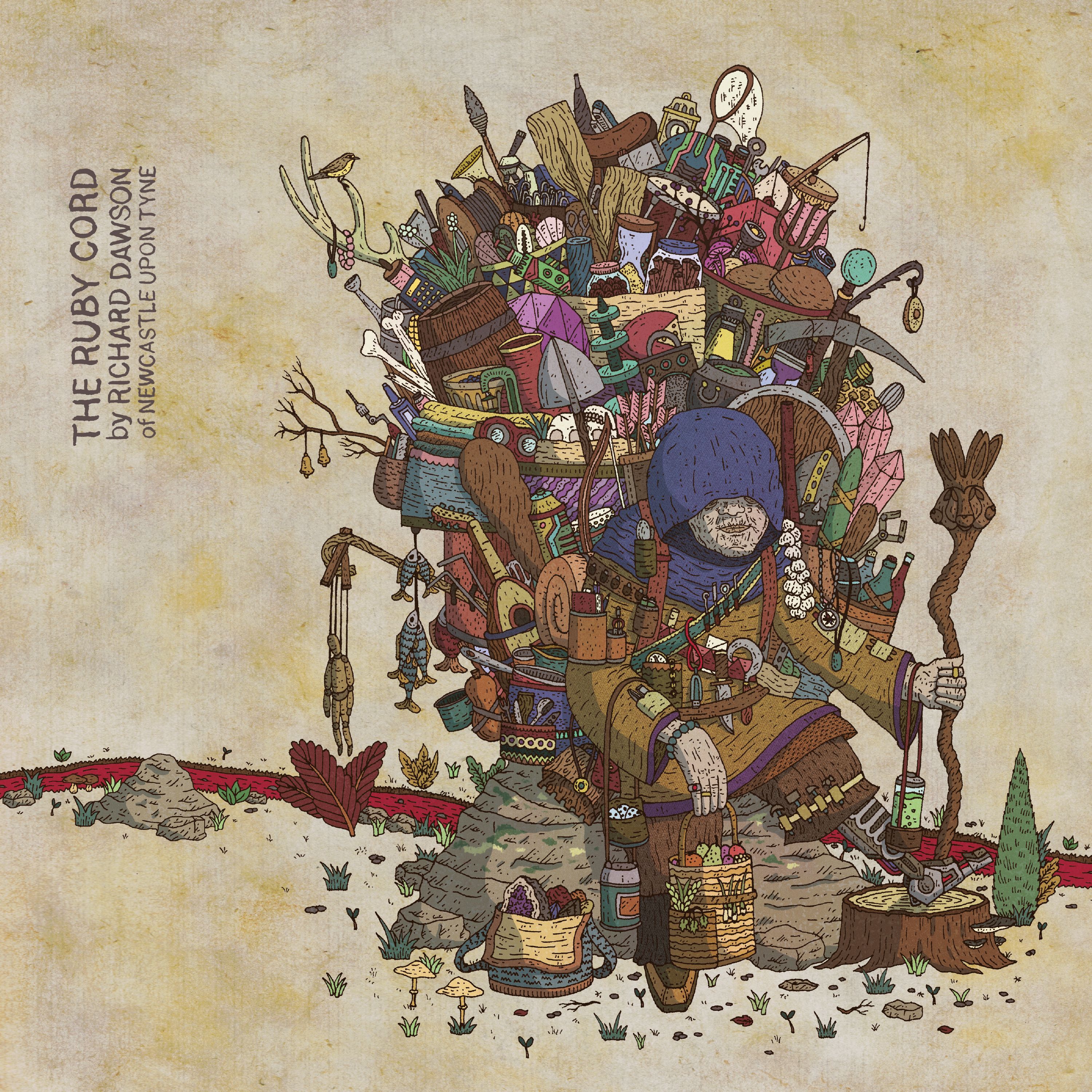 1.The Hermit
2.Thicker Than Water
3.The Fool
4.Museum
5.The Tip of an Arrow
6.No-one
7.Horse and Rider