JOAN AS POLICE WOMAN, TONY ALLEN, DAVE OKUMU: il nuovo album "The Solution Is Restless" in uscita il 5 novembre. Guarda il video del nuovo singolo "Take Me To Your Leader".
Joan Wasser aka JOAN AS POLICE WOMAN ritorna sulle scene con il nuovo singolo "Take Me To Your Leader", una chiamata alle armi da parte di una musicista unica e incredibilmente talentuosa.

"Take Me To Your Leader" è la prima anticipazione dell'album The Solution Is Restless, scritto e registrato insieme a Dave Okumu dei The Invisible e al leggendario batterista Tony Allen poco prima che venisse a mancare.

Sull'album, Joan racconta: "Damon Albarn mi ha presentato Tony Allen, la leggenda dell'Afrobeat, nel marzo 2019 in occasione dell'evento di Africa Express "The Circus" e abbiamo legato subito. Io e Tony abbiamo suonato una nostra versione di "I Wish I Knew How It Would Feel To Be Free" di Nina Simone e abbiamo deciso di registrare insieme. Poi ho chiesto a Dave Okumu, grande musicista e mio vecchio amico, di unirsi a noi da Londra e abbiamo passato una serata del novembre di quell'anno a improvvisare in uno studio parigino.

Quando il mondo si è fermato, ho ripreso quelle registrazioni per dar vita a un album intitolato The Solution Is Restless. Il primo singolo "Take Me To Your Leader" è il brano più furioso e provocatorio fra tutti. L'ho scritto mentre guardavo Jacina Ardern, Primo Ministro della Nuova Zelanda, affrontare il 2020. Nel mio mondo ideale, gli Stati Uniti avrebbero richiesto un incontro con lei per capire come governare al meglio il Paese. 'Take me to your leader/ 'cause I'm ready to play/ can't hold my breath any longer/ word on the street is she's a healer/ I'm know I'm down to obey/ and don't we need a break in the chaos'".
Il video è stato creato con le immagini della fantastica fotografa di strada Chloe Pang (@chloecpang), post-prodotto da Shimmy Boyle e diretto da Katherine Helen Fisher di Safety Third Productions. Sul suo lavoro, Chloe rivela: "il mio intento è quello di incoraggiare le persone a focalizzarsi sui piccoli momenti, quelli più intimi e genuini". Qui abbiamo cercare di enfatizzare i legami, e pensiamo che il risultato finale possa essere un ottimo punto di partenza per una riflessione sui rapporti umani in questo preciso momento.

In quest'anno così particolare che ci ha costretti a rallentare o addirittura a fermarci, Joan ha continuato a scrivere e pubblicare musica. Ha collaborato con Damon Albarn nel nuovo album dei Gorillaz Song Machine, puoi ascoltare "Simplicity" qui, pubblicato il suo secondo album di cover Cover Two e il suo primo live album, intitolato appunto Live, ed è anche apparsa sull'album di Afel Bocoum Lindé.

Tony Allen è stato il batterista e direttore musicale di Africa '70, la band di Fela Kuti, dal 1968 al 1979, nonché uno dei co-fondatori del genere Afrobeat. Fela una volta ha detto che "senza Tony Allen, l'Afrobeat non sarebbe esistito" e Brian Eno lo ha descritto come "forse il più grande batterista di tutti i tempi". Oltre ai molteplici traguardi raggiunti e alle numerosissime collaborazioni, negli ultimi anni Tony Allen si era unito a Damon Albarn, Paul Simonon e Simon Tong formando i The Good, The Bad & The Queen.

Dave Okumu è meglio noto come il frontman della band The Invisible premiata ai Mercury Prize e ultimamente ha anche annunciato l'album solista Knopperz in arrivo a settembre.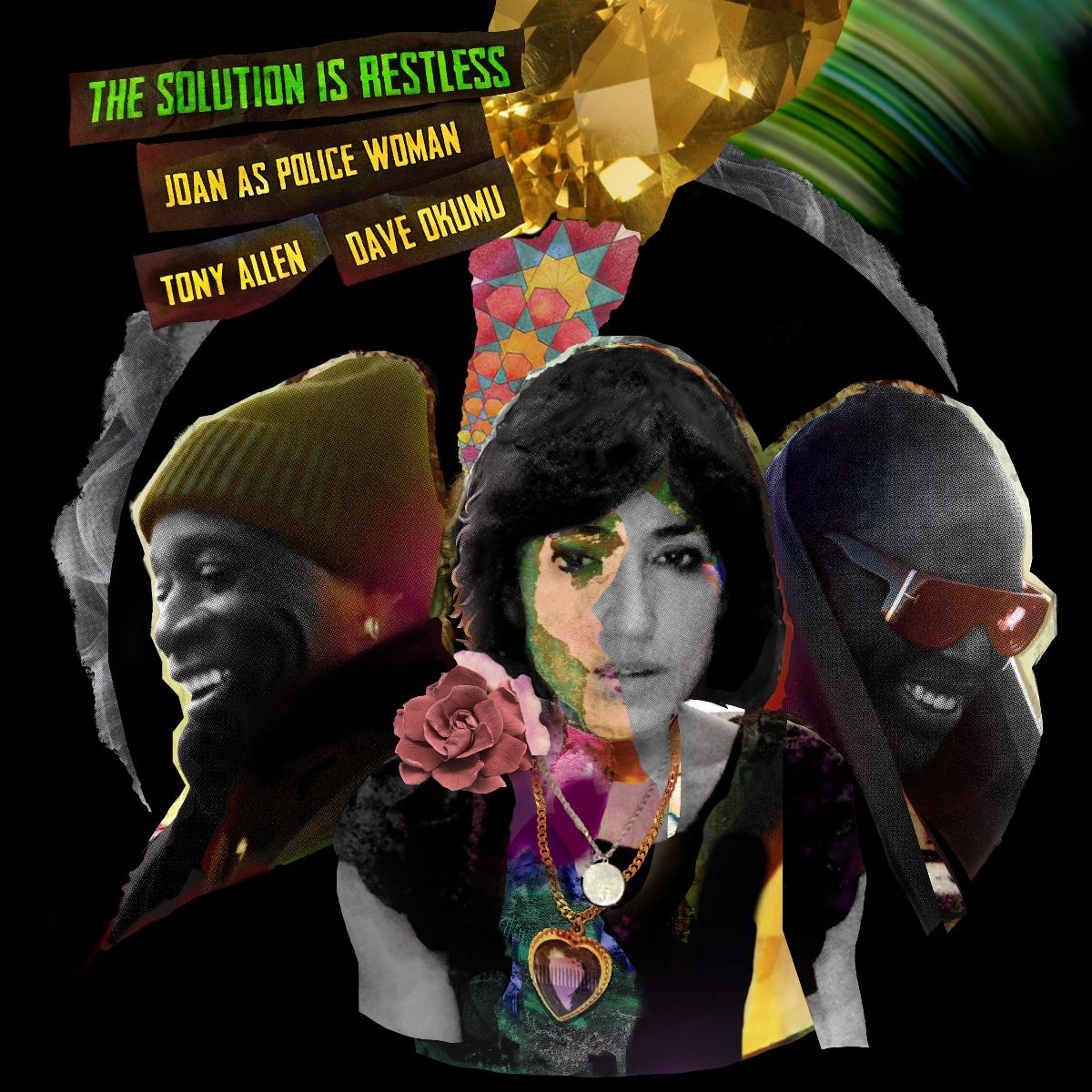 TAGS: