I FENISIA firmano per Eclipse Records e annunciano il nuovo album THE SPECTATOR, in uscita il 30 ottobre. Guarda il video di "Jaded Days".
Di base a Roma, i Fenisia sono un punto fermo della scena rock italiana fin dall'uscita dell'album di debutto nel 2012. La musica della band è influenzata dal suono "deep south" del southern rock americano e dal metal, il risultato è un sound unico che fonde riff heavy con le strutture dell'hard rock moderno.
"Dopo aver discusso con una dozzina di etichette, o così, almeno, si dichiarano, abbiamo scelto Eclipse ed è stata la scelta migliore," dice Nic Ciaz, chitarra e voce. "THE SPECTATOR è un album maturo e studiato nel quale i fan sentiranno un vero progresso in termini di concept, songwriting e profondità."
Il bassista Doc Liquido continua: "Questo è un passo importantissimo per noi perché stiamo finalmente per irrompere nella scena globale grazie a un'etichetta forte e consolidata. Per noi è un onore e siamo sicuri che il nuovo album non deluderà le aspettative dei fan."
La band ha appena terminato la produzione con l'aiuto di Ray Sperlonga (American Idol) e Collin Davis (Imagica, Deeds of Flesh).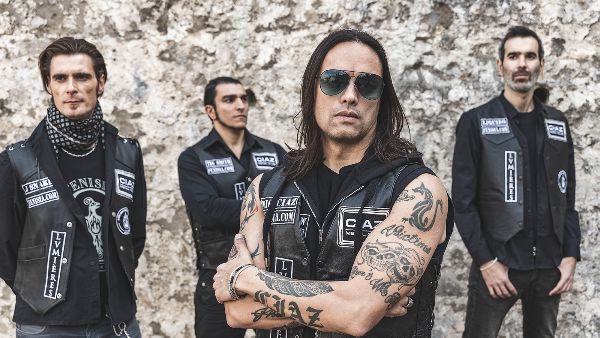 TAGS: