NICOLAS BOUGAÏEFF annuncia il nuovo album THE UPWARD SPIRAL, in uscita il 24 luglio su Mute [PIAS]. Ascolta il primo singolo "THALASSOPHOBIA".
Il produttore e artista di base a Berlino Nicolas Bougaïeff ha annunciato i dettagli del suo album di debutto per Mute, The Upward Spiral, disponibile in digitale e in vinile il 24 luglio.
Il primo singolo estratto, "Thalassophobia", parla, dice Nicolas, "di guardarsi all'interno. È una parola greca che significa 'paura della profondità' anche se in realtà significa letteralmente 'paura dell'acqua', ma si tratta comunque della paura di profondità insondabili. È questo che intendo significare, sia in senso letterale che metaforico. È una parola meravigliosa che ha un fascino incredibile su di me."
Sul nuovo album Bougaïeff ridisegna i tropi familiari della sua visione della musica corporea che espande la mente. Una pungente techno industrial carica l'album a livello di superficie con un'energia meravigliosa e cupa. Ma se rimuovete gli strati sfacciata ferocia, troverete molto di più di quello che il vostro orecchio vi suggerisce a un primo ascolto. Il culmine di anni di duro lavoro, The Upward Spiral è maturato dai semi di una tecnica compositiva su misura; uno studio sperimentale attentamente analizzato su come piegare l'amore per la techno in nuove forme innovative.
Attraverso nove disavventure metalliche, che Bougaïeff descrive come "piccole partiture aperte", lancia incursioni di batterie e sintetizzatori taglienti in una miscela molto efficace. Intricate strutture ritmiche si nascondono sotto la "marmellata di fragole" dell'estetica superficiale. Questa illusione ritimica si insinua in ogni fessura di un disco che porta una fetta di accademia nella rave culture.
Sulla strisciane mutazione di "Nexus" si scontrano grabber, IDM e drum 'n' bass. "Flying High" si solleva con una melodia brillante, portando l'orecchio in nuovi luoghi mentre assume la forma di un trampolino ambient-trance con echi di batteria marziale e "Positive Attitude" riprende da dove si era interrotta la traccia precedente ma va ancora più in profondità nella trance ipnotica. La distorsione arrugginisce gli angoli di "Inward Megalith", mentre la title-track prende un percorso minimal. "Inexadorable" è una traccia implacabile e dal suono sinistro ma Bougaïeff canta su una melodia di ottimismo e impegno che di nichilismo e distruzione.
Questo nuovo album conferma l'amore decennale per la club music, un amore che ha costretto Bougaïeff a sfidare la saggezza convenzionale offrendo una sapiente miscela che mescola Tchaikovsky, techno lunatica e ambient.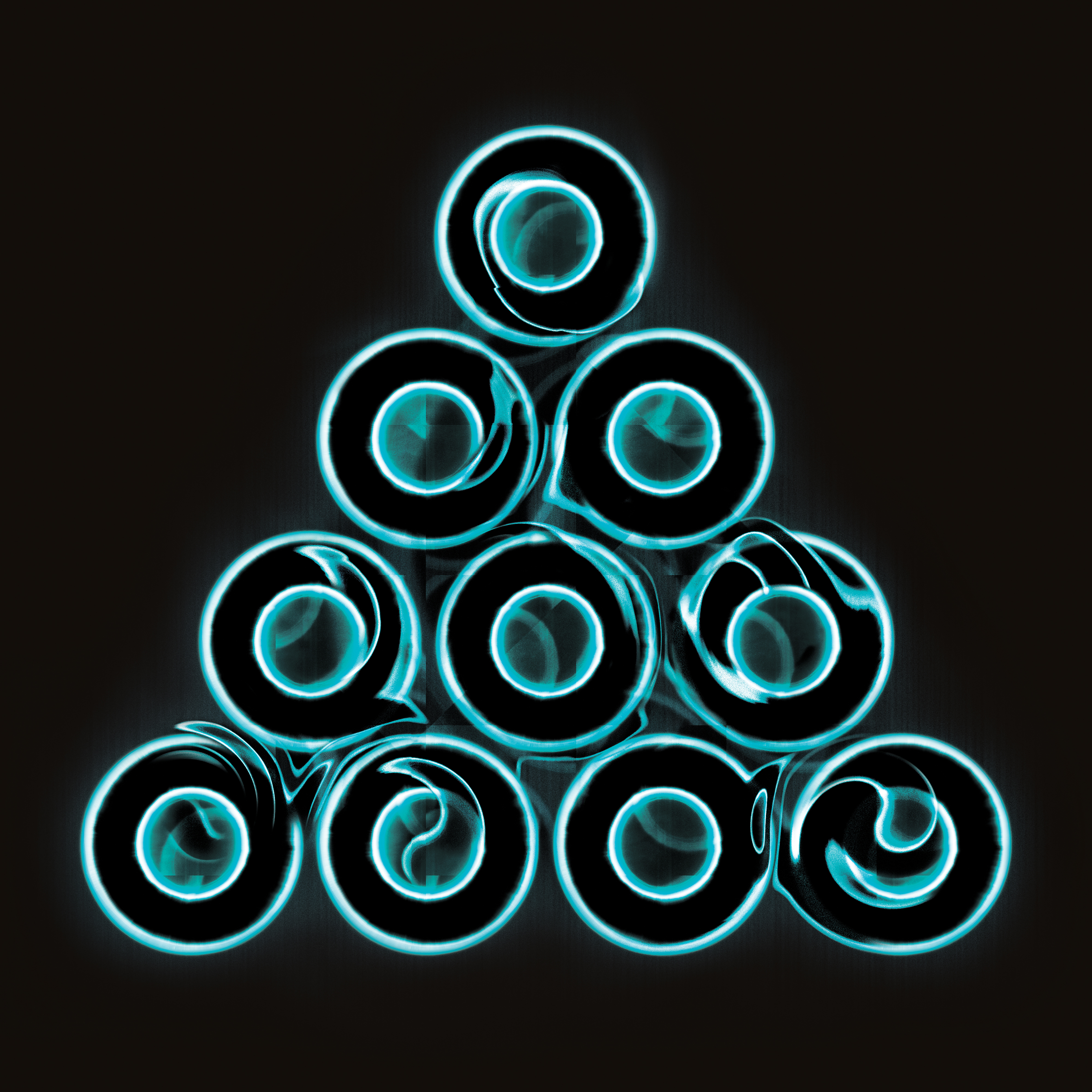 Embrace Hope All Ye Who Enter Here
Thalassophobia
The Upward Spiral
Inexadorable
Nexus
Flying High
Positive Altitude
Inward Megalith
Listen Carefully To The Heart Beat
TAGS: