Gli SLEAFROD MODS annunciano il nuovo album UK GRIM in uscita il 10 marzo 2023 per Rough Trade. All'interno i featuring di Florence Shaw dei DRY CLEANING in "Force 10 from navarone" e di Perry farrel e Dave Navarro dei JANE'S ADDICTON in "So Trendy". Guarda il video per la title track "UK Grim".
Gli Sleaford Mods sono lieti di annunciare il loro nuovo album 'UK GRIM', in uscita su Rough Trade Records il 10 marzo 2023. L'album sarà disponibile in LP standard nero, LP bianco sul webstore e LP argento nei negozi indie, in CD e cassetta.
UK GRIM, l'album più ballabile del duo di Nottingham, è uno sguardo urgente e saggio sulla vita, sul vivere e sulla cruda realtà della nostra epoca.

Il video del singolo "UK GRIM" è diretto dall'artista britannico Cold War Steve, che ha creato una serie di opere d'arte selvagge e satiriche per la collaborazione. Questo è il suo primo video musicale e il suo primo lavoro di animazione.

UK GRIM è il suono del presente, non solo per le idee e le questioni evocate dalle parole di Jason Williamson, ma anche grazie alla produzione innovativa e coinvolgente di Andrew Fearn, che in questo album hanno collaborato con Perry Farrell e Dave Navarro dei Jane's Addiction, e con Florence Shaw dei Dry Cleaning.


Parlando delle forze che hanno scatenato la protesta poetica al centro di questo disco, come per i loro antenati musicali quali The Clash o The Jam, gli Sleaford Mods rivelano che l'indignazione che provano è sottolineata dall'amore per le persone e i luoghi che li circondano, rendendo UK GRIM tanto una celebrazione degli individui e degli idealisti quanto un attacco alle classi dirigenti che perseguono i propri programmi egoistici con crescente disperazione.

"Forse siamo orgogliosi del nostro Paese. Forse siamo orgogliosi di essere inglesi", spiega Williamson. "Forse sono orgoglioso delle orribili strade grigie, del tempo di merda e delle stupide mode in cui mi ritrovo a investire. È solo che l'inglese che siamo orgogliosi di essere non assomiglia affatto all'inglese che le autorità vogliono cercare di promuovere".

Arrabbiato ma artistico, innovativo ma dotato di un'energia istintiva che muove irresistibilmente corpi e menti, UK GRIM è una visione elettronica erudita che si confronta con tempi tutt'altro che "precedenti".

Per celebrare l'uscita di UK GRIM sono stati programmati due live speciali a cui i fan possono accedere acquistando il disco. Gli Sleaford Mods suoneranno al Rock City di Nottingham il 14 marzo e il 15 marzo al Pryzm di Londra, in collaborazione con il negozio di dischi Banquet.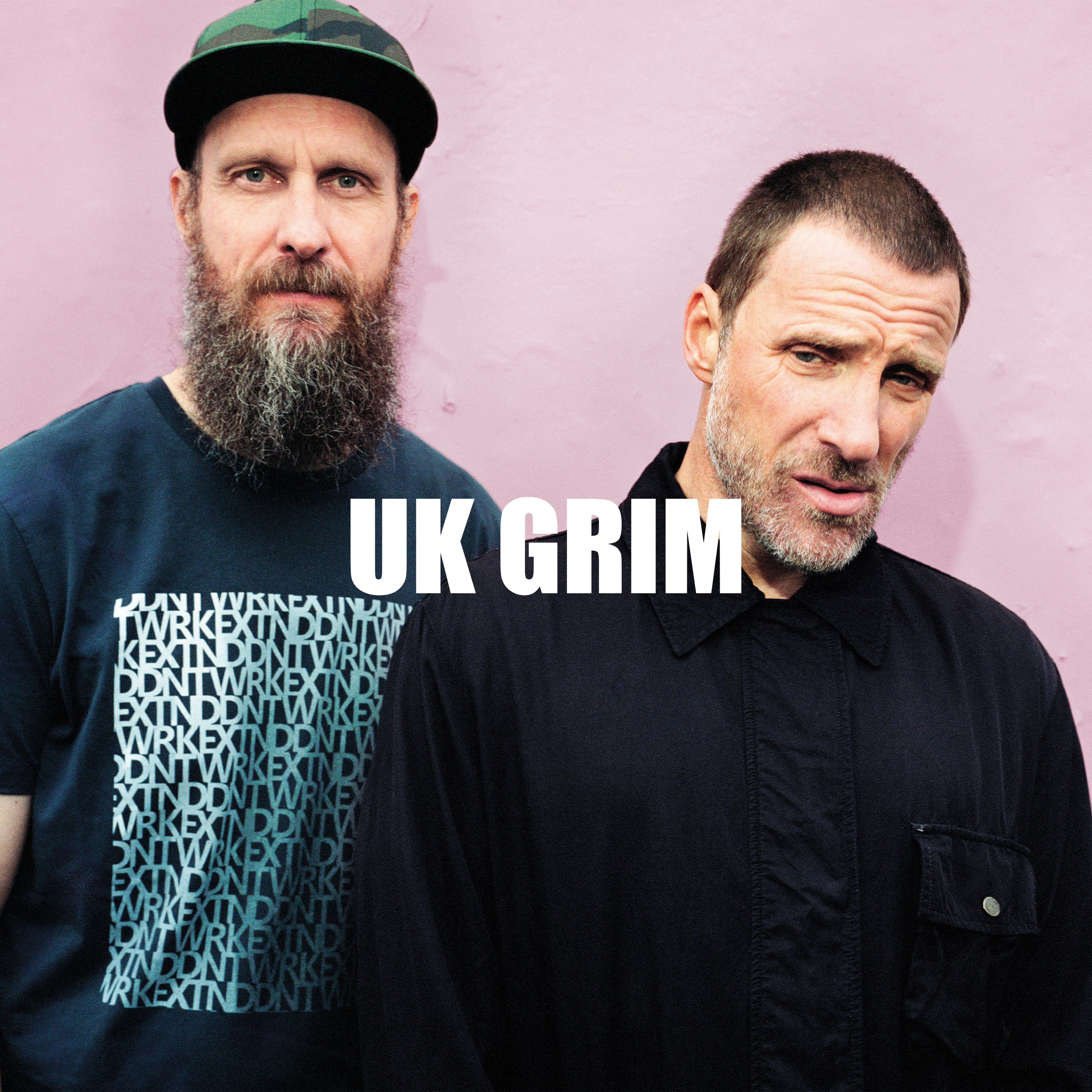 TRACKLIST
UK GRIM
D.I.Why
Force 10 From Navarone – Ft. Florence Shaw
Tilldipper
On The Ground
Right Wing Beast
Smash Each Other Up
Don
So Trendy – Ft. Perry Farrell & Dave Navarro
I Claudius
Pit 2 Pit
Apart From You
Tory Kong
Rhythms Of Class


Sleaford Mods sono Jason Williamson (voce) & Andrew Fearn (musica)