The Hysterical Sublime presenta il nuovo album "Void | Void" per Blackstar Recording Studio, via A Buzz Supreme.
Dopo il primo singolo "The Ship", Angelo Di Mino e la sua band The Hysterical Sublime presentano il nuovo album Void | Void, in uscita il 3 febbraio 2023.
Void | Void racchiude materiale scritto in passato (dal 2014 al 2016) con materiale recentissimo, il tutto immerso in una veste produttiva unica.
Il titolo dell'LP, tradotto dall'inglese, "Vuoto | Vuoto" vuole suggerire l'immagine di un vuoto che osserva la sua immagine riflessa sulla superficie dell'acqua, la grafica del corsivo rappresenta proprio la parola distorta dall'increspatura dell'acqua.
Musicalmente i brani contengono una vasta palette di timbri, unendo l'elettronica più fredda al calore degli archi, suoni concreti a ritmiche ossessive, campionamenti ambientali a distorsioni e noise senza compromessi.
Se si dovesse definire un genere da attribuire a questo lavoro, "art-rock" sarebbe probabilmente il più corretto, sia per la continua ricerca di libertà espressiva e formale, ma anche per la modalità di contaminare i testi con citazioni provenienti dal cinema, dal teatro e da testi di psicanalisi e filosofia contemporanea.
Fondamentale nella scrittura dei testi è stata la collaborazione con il cantautore Bobby Good Evans.
Il primo singolo è stato accompagnato dal cortometraggio "The Ship" scritto da Angelo Di Mino e Mirko Bonanno, con la regia di Mirko Bonanno.
Il corto è stato girato a Palermo a gennaio 2021 tra la spiaggia di Vergine Maria ed il TMO (Teatro Mediterraneo Occupato), e ingloba al suo interno due delle tracce del nuovo album ("The Ship" e "Insane"), innestando "Insane" all'interno di "The Ship", dando vita ad una struttura musicale A-B-A.
Il video è impreziosito inoltre dalla performance di danza ideata ed eseguita ad hoc da Angela Ribaudo, uno dei punti di maggiore tensione del viaggio del protagonista all'interno del mondo sommerso.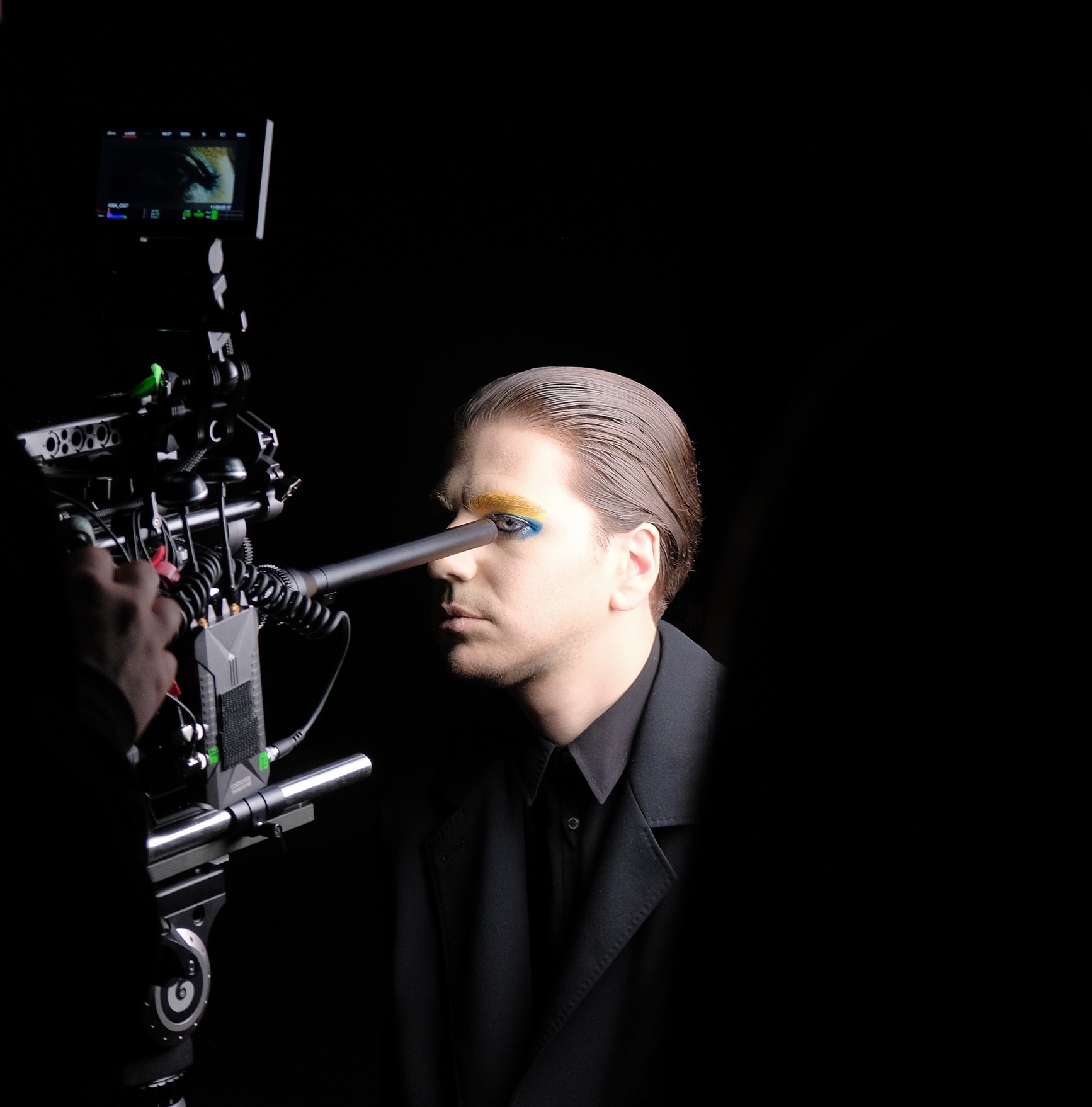 THE HYSTERICAL SUBLIME
The Hysterical Sublime nasce nel 2012 a Palermo da un'idea di ANgelo Di Mino come band indipendente di 5 elementi con Angelo Di Mino (autore dei brani e dei testi, voce, violoncellista e produttore), Francesco Incandela (violino, mando elettrico), Luca La Russa (basso), Gianlorenzo Mungiovino (chitarre) e Simone Sfameli (batteria). Nel 2013 la band guadagna la produzione artistica di Marco Trentacoste e registra presso le Officine Meccaniche di Milano un EP di 4 brani dal titolo "Colour". Da questo EP nascono le prime collaborazioni extra-musicali: Il videoclip della title track "Colour" viene girato dal visual artist Luca Trevisani al museo Macro di Roma mentre il brano "Control" diventa parte della colonna sonora del documentario "Loro di Napoli" (2015) di Pierfrancesco Li Donni, vincitore del premio 'Miglior film italiano' al Festival Dei Popoli (2015). Nel 2014 la band vince il contest "avanti il prossimo" indetto da Ypsigrock ed entra nel cartellone della diciottesima edizione del Festival.
Nel 2016, con la nascita di Blackstar Recording Studio (Milano), studio di registrazione e produzione musicale diretto da Angelo Di Mino, il progetto The Hysterical Sublime viene messo in stand-by fino al 2020, quando la band decide di rimettersi a lavorare alla produzione di un nuovo album. I brani sono scritti e prodotti da Angelo Di Mino, arrangiati da tutta la band e registrati nello stesso Blackstar Recording Studio. I testi, scritti insieme a Bobby Good Evans, affrontano spesso temi legati alla psicoanalisi e alla filosofia e sono spesso accostati a riferimenti cinematografici.