WET LEG annunciano l'omonimo album di debutto, in uscita l'8 aprile 2022 su Domino. Guarda il video di "Too Late Now".
Dopo aver pubblicato due dei migliori singoli dell'anno, Rhian Teasdale e Hester Chambers delle Wet Leg sono state catapultate dall'Isola di Wight a venue sold out e festival gremiti in tutto il Regno Unito. Oggi il duo è entusiasta di svelare due nuove canzoni "Too Late Now" e "Oh No" insieme all'annuncio del loro album di debutto. L'album s'intitola Wet Leg e uscirà l'8 Aprile 2022 su Domino.
Wet Leg è stato registrato e prodotto principalmente da Dan Carey della Speedy Wunderground ("Chaise Longue" e "Angelica" sono state prodotte rispettivamente da Jon McMullen e Josh Mobaraki). L'album è stato registrato a Londra nell'aprile 2021, il che significa che hanno finito l'album ancor prima che il mondo avesse ascoltato il singolo di debutto "Chaise Longue".
Fin dall'inizio delle Wet Leg, Teasdale e Chambers si sono concentrate sul divertimento, e un senso dell'umorismo secco perme tutto l'album. "Volevo scrivere canzoni divertenti, non volevo assecondare troppo i sentimenti tristi, volevo scrivere cose che fossero divertenti da ascoltare e da suonare," rivela Rhian. "Ma poi arriva anche la tristezza."
Wet Leg è musica triste per gente da party, e musica da party per persone tristi. È catartico e gioioso, punk e trasandato e, soprattutto, divertente. "In origine Wet Leg doveva solo essere divertente," dice Rhian. "In quanto donna, hai molta pressione addosso, quasi come se il tuo valore si misurasse solo su quanto tu sia bella o cool. Ma vogliamo essere sciocche e un po' maleducate. Vogliamo scrivere canzoni che le persone possano ballare. E vogliamo che le persone si divertano, anche se non può essere sempre possibile."
Complessivamente, i singoli precedenti delle Wet Leg, "Chaise Longue" e "Wet Dream" hanno collezionato più di 8.5 milioni di streaming e più di 3 milioni di visualizzazioni su YouTube, sono entrati in rotazione A-Lists su BBC 6, sono apparse al Later… with Jools Holland, nominate Artists To Watch 2022 da Vevo DSCVR e Amazon e "Too Late Now" è stato appena scelto come Hottest Record da BBC Radio 1.
Con il loro tour in UK di aprile 2022 già sold out, le Wet Leg hanno confermato una serie di date intime in UK come Independent Music Week Ambassadors. La band andrà anche in US il prossimo mese per qualche data e hanno annunciato un tour in Nord America a marzo 2022 e delle date in Europa a maggio 2022.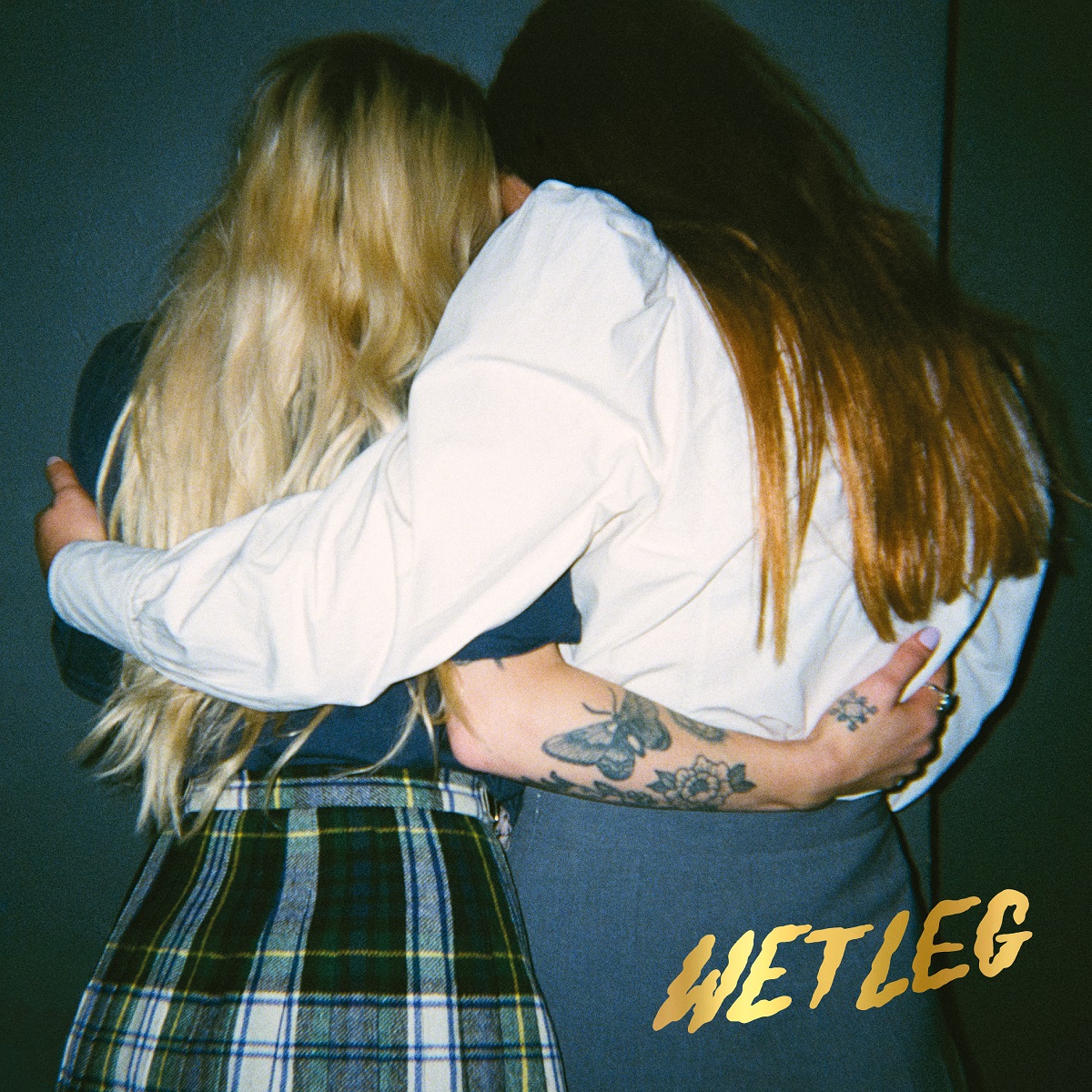 Loving You
Ur Mum
Supermarket
Too Late Now