PALE WAVES annunciano il secondo album WHO AM I? in uscita il 12 febbraio su Dirty Hit. Guarda il video di "Change".
I Pale Waves ritornano con il nuovo singolo "Change", un brano nostalgico e tremendamente accattivante che racconta di cuori spezzati, lanciato come Hottest Track In The World su BBC Radio 1 e accompagnato dal video ufficiale. Il singolo è tratto dal secondo album della band Who Am I?, in uscita il 12 febbraio su Dirty Hit.
I Pale Waves, formati da Heather Baron-Gracie (lei), Ciara Doran (loro), Hugo Silvani (lui) e Charlie Wood (lui), hanno pubblicato il loro album d'esordio My Mind Makes Noises nel 2018, dopo aver già vinto l'award Under The Radar di NME, essere stati inclusi nella lista BBC Sounds of 2018 ed essere stati in tour con i loro mentori e compagni di etichetta The 1975. Quando il loro primo album ha raggiunto il #8 nella classifica degli album più venduti in UK, i Pale Waves si sono affermati come una delle più importanti band indie-pop emergenti del territorio inglese.

In Who Am I?, con la sua scrittura Heather Baron-Gracie rivela le preoccupazioni e le difficoltà del diventare adulti, toccando tematiche come la depressione, la distrazione e i momenti bui, ma anche esperienze come innamorarsi, affrontate con chiarezza e ottimismo, mostrandosi più aperta riguardo alla sua sessualità e affermandosi come la frontwoman che non era mai riuscita a vedere in se stessa.

Who Am I? è stato registrato per lo più a Los Angeles con il produttore Rich Costey (Muse, Foo Fighters, Sigur Rós), prima che il coronavirus obbligasse la band ad ultimare questo lavoro virtualmente, con Heather e Ciara rimaste a Los Angeles e gli altri due membri della band tornati a casa per registrare le loro parti nelle loro camerette, per poi mandarle a Los Angeles e farle aggiungere all'album.
Questo album si mostra come il manifesto dei Pale Waves, volto a incentivare l'inclusività, la scoperta di se stessi, e soprattutto l'idea di poter essere chiunque si voglia. Sul processo di scrittura dell'album, Heather racconta: "per me, la musica e l'arte sono fatte per sentirsi meno soli e isolati. Voglio essere la persona in cui i miei fan sanno di poter trovare conforto".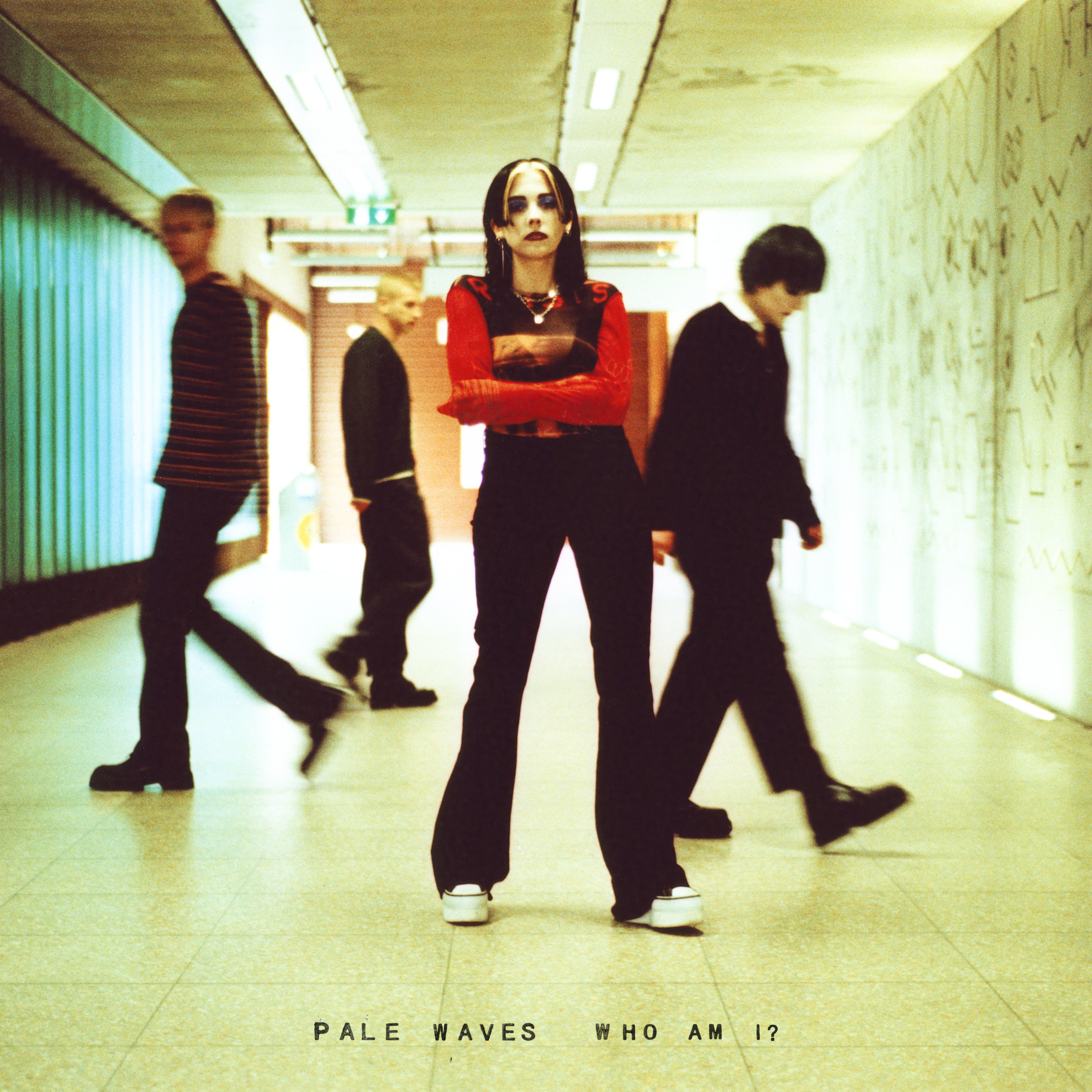 1. Change
2. Fall To Pieces
3. She's My Religion
4. Easy
5. Wish U Were Here
6. Tomorrow
7. You Don't Own Me
8. I Just Needed You
9. Odd Ones Out
10. Run To
11. Who Am I?
TAGS: