YAEJI annuncia l'album di debutto WITH A HAMMER in uscita il 7 aprile su XL RECORDINGS.
L'artista di NYC-via-Seoul Yaeji, annuncia i dettagli del suo album With A Hammer, in uscita il 7 aprile su XL Recordings. Il primo singolo dell'album, "For Granted", è accompagnato da un video diretto e interpretato da Yaeji stessa. L'elettronica rimbalzante del singolo discende lentamente in un furioso hardstyle che spinge Yaeji a prendere il suo martello e a distruggere tutto ciò che la circonda, abbracciando l'espressione della rabbia come opportunità per trascenderla.

Sognato tra New York, Londra e Seoul, With A Hammer vede Yaeji alle prese con una vita di repressioni sia sociali che autoimposte. L'album di 13 tracce della produttrice, cantante, DJ, e visual-artist è un'esplorazione dalle sonorità mutevoli, che fonde le radici della musica dance con l'indie rock coreano, l'elettronica e il pop degli anni '90 e dei primi anni 2000.

With A Hammer è il viaggio di Yaeji che attraversa il torbido della tristezza e del dubbio e libera la rabbia con l'aiuto di un martello metaforico che brandisce per distruggere le regole rigide, le aspettative e le barriere che le hanno impedito di dire la sua verità. In questo processo di trasformazione Yaeji alla fine incontra l'autodeterminazione e la speranza che l'aspettano dall'altra parte, e invita i suoi fan e ascoltatori a fare lo stesso.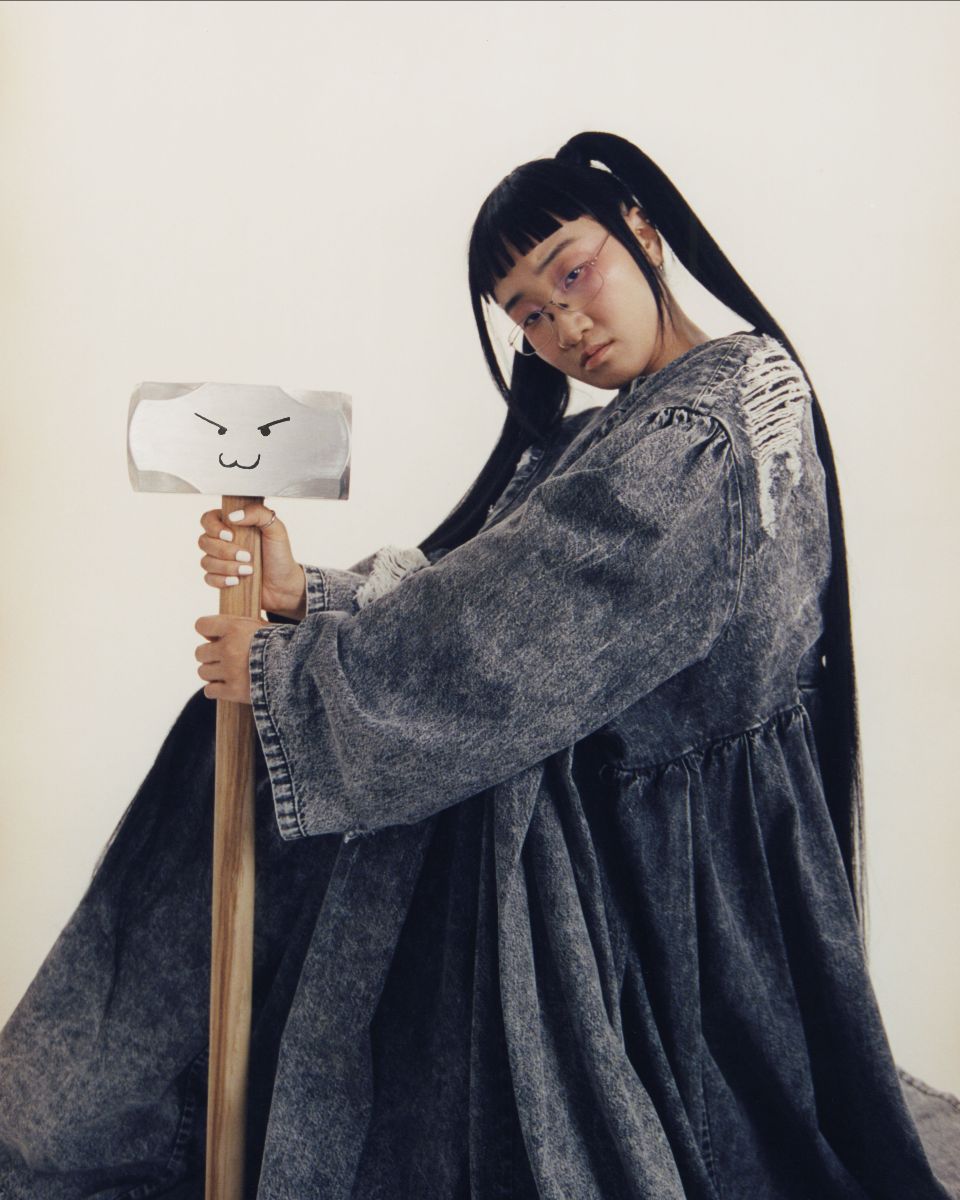 Yaeji ha coinvolto dei cari amici per i featuring dell'album, tra cui la musicista britannica Loraine James, il cantante di Baltimora Nourished By Time, e i produttori di NYC K Wata, Enayet della crew di Yaeji SLINK NYC. Ancora una volta Yaeji oscilla tra l'inglese e il coreano per trasmettere ciò che le sta a cuore con la massima sincerità. È proprio per questa sincerità che è vista negli Stati Uniti e in Corea come una rinnegata musicale che si è ritagliata un proprio mondo che esiste a metà tra il tradizionale e il convenzionale, il personale e l'universale.

Dopo i suoi due EP di debutto del 2017 che contenevano i "Raingurl" e "Drink I'm Sippin On", nel 2019 ha partecipato all'album Charli di Charli XCX, prodotto remix per Dua Lipa e Robyn, collaborato con l'artista di Seoul OHHYUK per i singoli "29" e "Year to Year", ha calcato i palchi di tutto il mondo e lanciato il suo negozio online JI-MART. Nata nel 1993 a Flushing, nel Queens, Yaeji ha radici a Seoul, Tokyo, Atlanta, e New York City, che fanno tutte da sfondo al suo sound singolare e ibrido che attinge dall'indie rock e l'elettronica coreana, dall'hip hop e l'R&B di fine anni '90s e inizio anni 2000, dalla musica da rave e la techno. Con il suo mixtape WHAT WE DREW ??? ????, del 2020, ha affinato la sua visione di musicista slegata dalla lingua e dalla geografia, portandola a collaborazioni con entità senza tempo come PAC-MAN. Nominata da Pitchfork tra i "25 Artists Shaping the Future of Music" nel 2022, Yaeji è apparsa sulle copertine di Crack, The FADER, MixMag, e Burdock, e ha partecipato alla programmazione del V&A Museum, della Serpentine Gallery, e del MoMA PS1. Il suo attesissimo album di debutto, With A Hammer, vede Yaeji scavare con forza nel suo mondo interiore, distruggendo tutto per ricostruire le vere visioni dei suoi sogni.