yankee and the brave (ep. 4)
RUN THE JEWELS condividono il video di "yankee and the brave (ep. 4)"
I Run The Jewels, duo di El-P e Killer Mike, condividono il nuovo video per "yankee and the brave (ep. 4)" dal loro nuovo album RTJ4. Diretto da Sean Solomon con l'animazione di Titmouse, il video dà vita alla narrativa da film d'azione della canzone, con Mike ed El che si scontrano con una forza di polizia robot. Chris Prynoski, fondatore e presidente di Titmouse, afferma: "Killer Mike e El-P nella vita reale lotterebbero contro dei poliziotti robot, quindi considero questo video musicale animato per 'yankee and the brave' un documentario - che documenta il futuro. La profezia dei Run The Jewels è fluita attraverso i cuori degli animatori di Titmouse e nelle loro matite."
Il video arriva sulla scia del magistrale "Holy CalamaVOTE", il concerto televisivo del duo che ha fatto il suo debutto su Adult Swim e HBO Max sabato sera. Il film-concerto ha segnato la prima performance in assoluto di RTJ4 e include le apparizioni speciali di Pharrell Williams, 2 Chainz, Mavis Staples, Zack De la Rocha, Gangsta Boo, Greg Nice, DJ Cutmaster Swiff, Cochemea Gastelum e Josh Homme, con Eric Andre in qualità di maestro di cerimonie dell'evento. Il film è stato la celebrazione perfetta del continuo successo dell'album, subito dopo che la sua recente pubblicazione fisica lo ha riportato al primo posto nelle classifiche Current Rap Album e Indie Current Albums, nonché nella top ten della Billboard Top Album (# 4 ), LP in vinile (# 2), Current R & B / Hip Hop (# 2) Top Current Albums (# 4) e # 42 posto nella Billboard Top 200.
Guarda il film concerto Holy Calamavote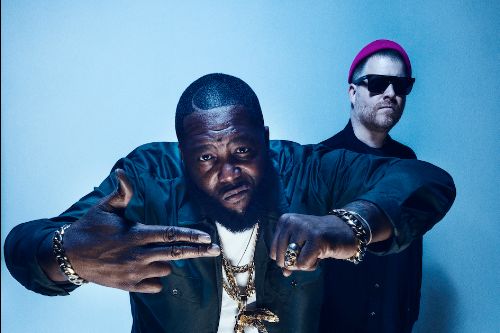 TAGS: