A DAY TO REMEMBER tornano con il nuovo album YOU'RE WELCOME, in uscita il 5 marzo 2021. Ascolta il nuovo singolo "Brick Wall".
A Day To Remember annunciano l'attesissimo nuovo album dal titolo "You're Welcome" in uscita venerdì 5 marzo 2021 su etichetta Fueled By Ramen.
"È finalmente qui! Ai nostri fan in tutto il mondo vogliamo dire 'Grazie!', avente aspettato pazientemente e ora non vediamo l'ora di farvi ascoltare il nuovo album", commenta il cantante Jeremy McKinnon. "Ogni cosa che facciamo è curata nei minimi dettagli, dai mix all'artwork, perché tutto racconta una storia. Abbiamo fatto in modo che ogni elemento fosse perfetto. Ogni cosa accade per una ragione. Abbiamo preso la nostra idea di musica moderna e abbiamo creato un ibrido tra ciò che eravamo, ciò che siamo e ciò che vorremmo essere. Ci sono voluti molti tentativi per arrivare al risultato finale ma adesso sentiamo di avercela fatta. Ora siamo qui e siamo molto felici di presentare 'You're Welcome'".
Per annunciare l'arrivo del nuovo album, gli A Day To Remember presentano il nuovo singolo "Brick Wall", disponibile in streaming.
Disponibile in pre-order, "You're Welcome" è stato prodotto da Colin "DOC" Brittain e Jeremy McKinnon. I 14 brani dell'album rappresentano l'ennesimo importante passo avanti per il quintetto di Ocala (Florida). "Bloodsucker" devasta con un'intensità contagiosa, indimenticabili cori ed un'inesauribile energia punk animano "F.Y.M.". I muri di chitarra di "Viva La Mexico" sorreggono un vero e proprio inno da grandi arene, mentre "Everything We Need" chiude l'opera con una struggente melodia e una spiccata eloquenza acustica, mostrando ancora una volta l'eterogeneità del songwriting degli A Day To Remember.
Gli A Day To Remember hanno anticipato l'annuncio di "You're Welcome" con la pubblicazione ad inizio anno di "Mindreader". Il brano ha totalizzato, a oggi, più di 18 milioni di stream in tutto il mondo, il video ufficiale ha superato 2 milioni di visualazzioni. "Mindreader" segue i singoli standalone "Degenerates" e "Resentment". Billboard ha descritto "Degenerates" come "un inno ibrido di post-hardcore e pop", mentre Kerrang! ha acclamato "Resentment" dichiarando: "'Resentment' offre un assaggio della nuova direzione musicale della band e ci terrà compagnia per molto tempo".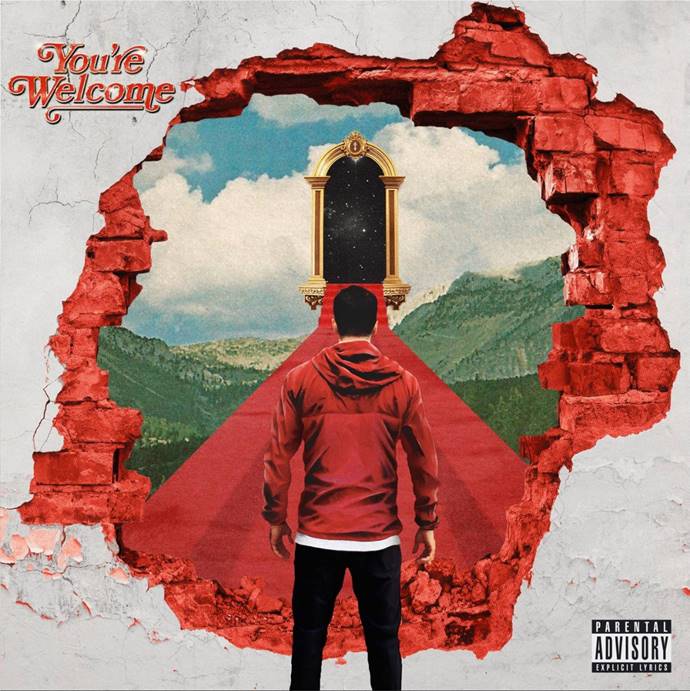 Brick Wall
Mindreader
Bloodsucker
Last Chance to Dance (Bad Friend)
F.Y.M.
High Diving
Resentment
Looks Like Hell
Viva La Mexico
Only Money
Degenerates
Permanent
Re-Entry
Everything We Need
TAGS: