Vi siete persi qualche recensione? Volete essere sicuri di aver letto tutto o che nulla vi sia sfuggito? Ecco tutto quello che abbiamo pubblicato nella settimana 31 maggio – 6 giugno.
Review
The Vintage Caravan, Monuments – Il Disco della Settimana
Nel frullatore dei Vintage Caravan finiscono hard e psycho rock, blues, stoner, space e progressive: il risultato è un disco stupefacente per idee, tecnica e furore.
di Nicola Chinellato
https://www.loudd.it/recensione/monuments/the-vintage-caravan_5874
Caparezza, Exuvia
Complesso, elegante, ironico, sensibile e mai banale. Exuvia è il nuovo capolavoro di Caparezza: prendetevi un'oretta e la voglia di ascoltare tante parole scelte con cura e soluzioni sonore che sapranno sorprendervi, ma anche farvi ballare. Siate profondi, siate curiosi, e regalatevi questo viaggio.
di Laura Floreani
https://www.loudd.it/recensione/exuvia/caparezza_5881
Marianne Faithfull with Warren Ellis, She Walks In Beauty
L'importanza della parola e la cura del particolare hanno bisogno di essere ricordate. A svolgere questo ruolo troviamo Marianne Faithfull, la quale, in questo She Walks In Beauty, ci incanta con la poesia di Shelley, Byron e Keats, accompagnandosi alla maestria di Warren Ellis.
di Daniele Catalucci
https://www.loudd.it/recensione/she-walks-in-beauty-/marianne-faithfull-with-warren-ellis_5868
Paul Weller, Fat Pop (Volume 1)
A meno di un anno da On Sunset, Paul Weller torna con un disco che raggruma tutto il suo background, declinandolo con una vena pimpante ed energica.
di Nicola Chinellato
https://www.loudd.it/recensione/fat-pop--volume-1-/paul-weller_5897
The Black Keys, Delta Kream
I Black Keys si ributtano nel blues. Questa frase racchiude già pregi e difetti di Delta Kream. Se da un lato è davvero ammirevole la loro passione per il genere, dall'altro, onestamente, il vero blues è un'altra cosa.
di Alessandro Vailati
https://www.loudd.it/recensione/delta-kream/the-black-keys_5894
Ben Howard, Collections From The Whiteout
Al quarto disco, Ben Howard cambia ancora, con una seducente raccolta di canzoni che sintetizzano tutte le direzioni diverse prese nei precedenti album.
di Nicola Chinellato
https://www.loudd.it/recensione/collections-from-the-whiteout-/ben-howard_5835
Making Movies
Steven Spielberg, Lo Squalo
Lo squalo di Steven Spielberg è ormai divenuto un pezzo di storia del cinema, un tassello fondamentale per l'evoluzione della settima arte, sia per quello che riguarda il versante dei contenuti ma anche per un discorso prettamente industriale e produttivo.
di Dario Lopez
https://www.loudd.it/recensione/lo-squalo/steven-spielberg_5890
Martin Scorsese, Shutter Island
Quando nel 2010 Shutter Island esce nelle sale il film viene aspramente denigrato da parte della critica che lo definisce "il peggior film di Scorsese insieme a The departed", un film "normalizzato" e privo dello sguardo autoriale proprio del regista di New York, una narrazione che guarda a quanto già fatto nei generi noir e thriller, priva di originalità, dalla costruzione risaputa e dalle rivelazioni telefonate.
di Dario Lopez
https://www.loudd.it/recensione/shutter-island/martin-scorsese_5892
ReLoudd
Hothouse Flowers, People
People, primo lavoro dei dublinesi Hothouse Flowers, fu l'album di debutto con maggior successo di vendite nella storia della musica irlandese È un piacere riascoltarlo dopo più di trent'anni. La tradizione dell'isola mescolata al rock, al gospel, con venature rhythm & blues, soul e accenni spiritual: tutto ciò rende il disco davvero interessante per sonorità e contenuti, tuttora attuali.
di Alessandro Vailati
https://www.loudd.it/recensione/people/hothouse-flowers_5832
Tracks
Randy Newman, "Lousiana 1927"
Il racconto della grande alluvione del 1927, l'omaggio alla città di New Orleans, le liriche connotate da intenti politici che tornarono d'attualità dopo l'uragano Katrina.
di Nicola Chinellato
https://www.loudd.it/recensione/lousiana-1927/randy-newman_5875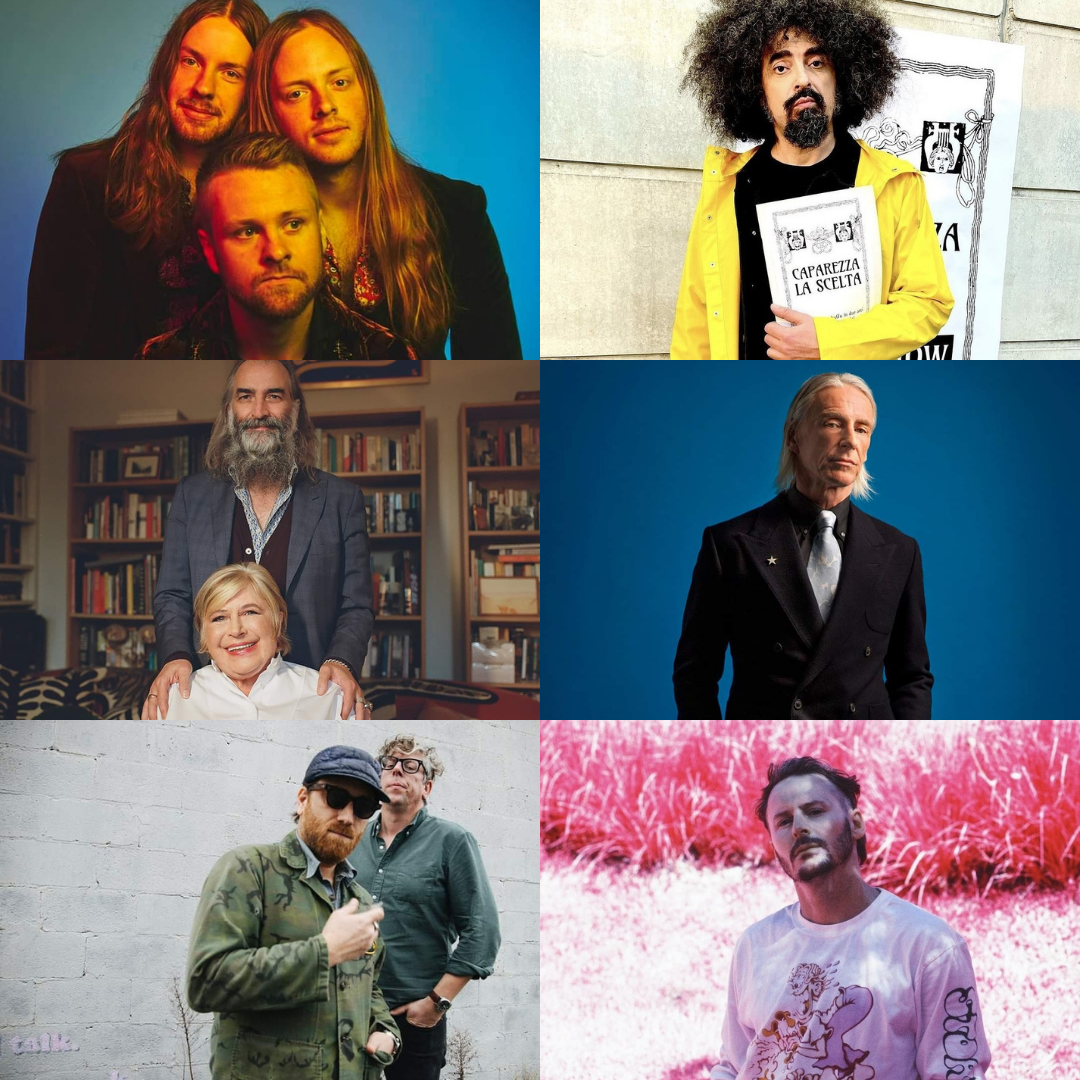 TAGS: