Vi siete persi qualche recensione? Volete essere sicuri di aver letto tutto o che nulla vi sia sfuggito? Ecco tutto quello che abbiamo pubblicato nella settimana 14 – 20 Giugno.
Review
Black Midi, Cavalcade – Il Disco della Settimana
Colpo di scena: dopo aver messo tutti d'accordo con "Schlagenheim" i Black Midi si scoprono divisivi e virano verso atmosfere più fusion e progressive, al netto della splendida confusione stilistica che ne caratterizza il suono. Nel complesso, un ottimo secondo disco (ma il primo era un'altra cosa).
di Roberto Briozzo
https://www.loudd.it/recensione/cavalcade/black-midi_5930
Jorja Smith, Be Right Back
Chi come me si aspettava un secondo album dalla giovanissima cantante britannica inizialmente è rimasto deluso, però è stato sicuramente saggio da parte di Jorja aspettare e intanto condividere con il suo pubblico queste canzoni.
di Stefano Valli
https://www.loudd.it/recensione/be-right-back/jorja-smith_5882
Amorphis, Live at Helsinki Ice Hall
Gli Amorphis sono una band fuori dal comune e non tanto perché hanno raggiunto il traguardo dei trent'anni di attività, quanto perché lo hanno fatto in splendida forma, producendo ancora dischi dal livello qualitativo altissimo e non smettendo di essere un punto di riferimento per il vasto calderone del Metal estremo.
di Luca Franceschini
https://www.loudd.it/recensione/live-at-helsinki-ice-hall/amorphis_5887
Locked In, Not Dead Yet + The Solemn Leap
Dell'hardcore si può dire molto, ma non che regali spesso entusiasmanti sorprese. Ecco perché i due EP dei Locked In sono stati il migliore e più ispirato ascolto hardcore da diverso tempo a questa parte.
di Laura Floreani
https://www.loudd.it/recensione/not-dead-yet--the-solemn-leap/locked-in_5893
Texas, Hi
Decimo album in studio per gli scozzesi Texas, capaci ancora di scrivere canzoni pop deliziosamente retrò.
di Nicola Chinellato
https://www.loudd.it/recensione/hi/texas_5898
Making Movies
Sam Raimi, The Gift
Sam Raimi è un regista che gode di un seguito fedele da parte di nutrite schiere di fan in virtù dell'aura di culto che i suoi primi film si sono guadagnati, parliamo di quelli dedicati alla trilogia de La casa (il film omonimo, La casa 2 e L'armata delle tenebre) e di film come quello dedicato al supereroe sui generis Darkman.
di Dario Lopez
https://www.loudd.it/recensione/the-gift/sam-raimi_5917
Gabe Ibáñez, Automata
Si parte da Asimov adattando le leggi della robotica a questa narrazione, i principi fondanti sono quelli, ciò che si apprezza di Automata è la realizzazione in economia molto riuscita, l'ambiente è sporco il giusto dove serve, il deserto abbacinante e bianco...
di Dario Lopez
https://www.loudd.it/recensione/automata/gabe-ibez_5933
The Bookstore
Don DeLillo, Il Silenzio
La fine del Mondo pensando a Mark Rothko.
di Matteo Minelli
https://www.loudd.it/recensione/il-silenzio/don-delillo-_5924
Speaker's Corner
Gigi Cavalli Cocchi, Respirando la vita, disegnandola, suonandola
Batterista di lungo corso ma anche disegnatore, Gigi Cavalli Cocchi, è un artigiano dal potere visionario di una matita e dei suoi colori. Sono sue tante copertine di dischi famosi, è suo persino un numero di Topolino del 1968 ed è suo questo libro dal titolo "Il respiro del tamburo. Storie di successi e di mai successi" edito da Anniversary Books.
di Paolo Tocco
https://www.loudd.it/recensione/respirando-la-vita-disegnandola-suonandola/gigi-cavalli-cocchi_5937
ReLoudd
Rebecka Tornqvist, A Night Like This
Il disco d'esordio della cantante e musicista svedese, Rebecka Tornqvist, a metà strada tra atmosfere jazz e melodia pop.
di Nicola Chinellato
https://www.loudd.it/recensione/a-night-like-this/rebecka-tornqvist_5809
Tracks
The Cars, "Drive"
Il dolore per un amore finito e domande senza risposta: la storia di Drive, una tra le più emozionanti ballate romantiche degli anni '80.
di Nicola Chinellato
https://www.loudd.it/recensione/drive/the-cars_5902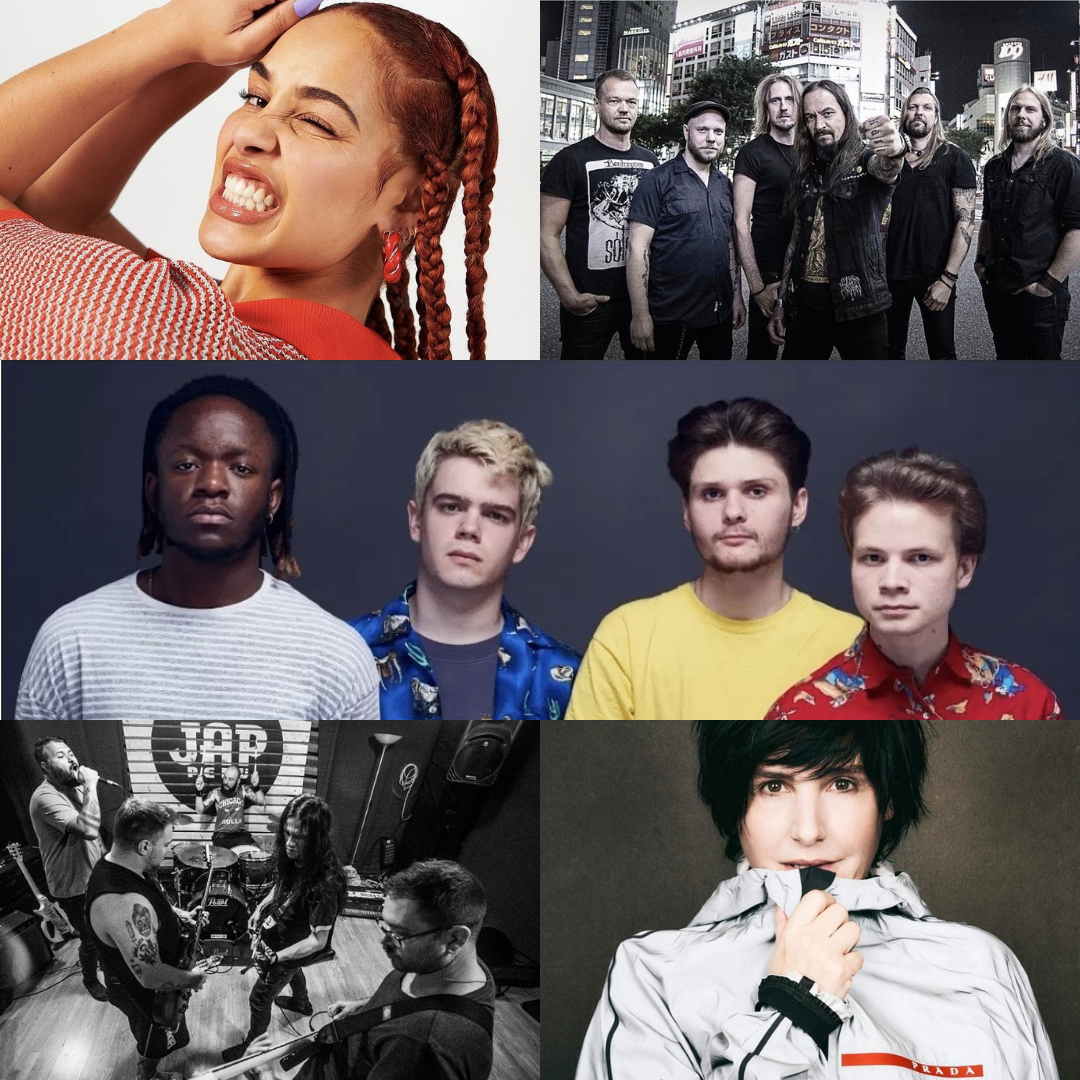 TAGS: