Vi siete persi qualche recensione? Volete essere sicuri di aver letto tutto o che nulla vi sia sfuggito? Ecco tutto quello che abbiamo pubblicato nella settimana 19 – 25 Aprile.
Review
Motorpsycho, Kingdom Of Oblivion – Il Disco della Settimana
Non verranno mai spese abbastanza parole per raccontare quanto sia straordinaria una band come i Motorpsycho. Sempre che sia necessario farlo e che non basti davvero ascoltarsi uno degli innumerevoli episodi della loro discografia, per rendersene conto.
di Luca Franceschini
https://www.loudd.it/recensione/kingdom-of-oblivion/motorpsycho_5771
The Offspring, Let The Bad Times Roll
Il fatto che gli Offspring non siano in grado di fare canzoni brutte e che sappiano bene come comporre brani orecchiabili e piacevolmente radiofonici, non li esime dall'aver realizzato un'accozzaglia di tracce a caso, più o meno superficiali o discutibili, a cui hanno dato il titolo di album.
di Laura Floreani
https://www.loudd.it/recensione/let-the-bad-times-roll/the-offspring_5770
Massimo Pericolo, Solo Tutto
Il 26 Marzo è uscito il nuovo disco di Massimo Pericolo, si intitola "Solo Tutto", secondo del rapper di Brebbia, ed è proprio su questo che si apre la narrazione "quanto è difficile scrivere il secondo disco, soprattutto se con il primo diventi ricco".
di Cristiano Carenzi
https://www.loudd.it/recensione/solo-tutto/massimo-pericolo_5758
Chris Cornell, No One Sings Like You Anymore
L'ultimo album in studio, suonato, concepito e pensato, da una delle voci più straordinarie della storia. Un tuffo al cuore per tutti coloro che stanno ancora piangendo Chris Cornell.
di Nicola Chinellato
https://www.loudd.it/recensione/no-one-sings-like-you-anymore-/chris-cornell_5738
Normandie, Dark & Beautiful Secrets
Miscelate il post-hardcore con il rock alternative, una sensibilità pop nello strutturare canzoni accattivanti e danzerecce, e una manciata di segreti svelati a seguito di una personale autoanalisi. Il risultato farà felici i fan di Bring Me The Horizon e Royal Blood, che potranno avere nuove canzoni da cantare a squarciagola e mandare in loop nelle casse. A voi i Normandie.
di Laura Floreani
https://www.loudd.it/recensione/dark--e--beautiful-secrets/normandie_5723
A.A. Williams, Songs From Isolation
Una raccolta di cover intima, straziante, depressa, con cui A.A. Williams rilegge, stravolgendole, nove celebri canzoni.
di Nicola Chinellato
https://www.loudd.it/recensione/songs-from-isolation/a-a--williams_5727
Making Movies
Mario Bava, La ragazza che sapeva troppo
Film anticipatore questo di Bava, forse più importante per il fatto di aver dato il la al filone del giallo all'italiana che non per il suo reale valore intrinseco, il quale, a parte la riuscita sul piano registico e visivo, non lascia particolari emozioni a imprimersi nella memoria dello spettatore.
di Dario Lopez
https://www.loudd.it/recensione/la-ragazza-che-sapeva-troppo/mario-bava_5773
Darius Marder, Sound Of Metal
Sound of metal nasce come progetto con basi vagamente autobiografiche da parte di Derek Cianfrance (Blue Valentine, Come un tuono) passato poi per motivi di forza maggiore al suo sodale Darius Marder con il quale il regista collaborò per la stesura della sceneggiatura di Come un tuono.
di Dario Lopez
https://www.loudd.it/recensione/sound-of-metal/darius-marder_5777
Ingmar Bergman, Persona
Come esplicitato da più fonti, fin dal titolo e dalla primissima sequenza si mettono in chiaro - per modo di dire - alcuni elementi d'interesse che Bergman ha voluto porre all'attenzione dello spettatore con questo suo racconto.
di Dario Lopez
https://www.loudd.it/recensione/persona/ingmar-bergman_5785
The Bookstore
Murakami Haruki, A sud del confine, a ovest del sole
Tutte le volte che si arriva alla fine di un libro di Murakami, ci si sente come pervasi da una strana malinconia che va a mescolarsi con un senso di pace e benessere. Il groviglio interiore sembra sciogliersi, ma allo stesso tempo ci si ritrova a fare il punto della propria vita e a riflettere con più attenzione sulle priorità che ci stiamo dando, focalizzando l'attenzione sull'insieme di tutte quelle piccole cose che troppo spesso diamo per scontate e che, all'improvviso, sembrano assumere una nuova risonanza.
di Mary Pellegrino
https://www.loudd.it/recensione/a-sud-del-confine-a-ovest-del-sole/murakami-haruki-_5776
Speaker's Corner
Dobermann, Le interviste di Loudd
Una chiacchierata su "Shaken to the core", il nuovo album dei Dobermann, band made in Torino che dal 2011 incendia i palchi di tutta Europa con il loro hard rock al fulmicotone, condito per l'occasione da nuovi elementi ritmici e melodici. Venite a scoprire cosa ci hanno raccontato.
di Elisa Airaghi
https://www.loudd.it/recensione/le-interviste-di-loudd/dobermann_5772
ReLoudd
Del Amitri, Twisted
Testi e melodie struggenti accanto a cavalcate rock per un gruppo che, al suo apice, forse meritava di più. Twisted rimane il loro disco di riferimento: riscoprirlo è la chiave che apre la porta a una sorprendentemente piacevole malinconia.
di Alessandro Vailati
https://www.loudd.it/recensione/twisted/del-amitri_5747
Tracks
Frank Sinatra & Nancy Sinatra, "Somethin' Stupid"
Un irresistibile evergreen del 1967, che nel corso dei decenni ha mantenuto intatto il suo fascino, riconquistando periodicamente la cima delle classifiche di mezzo mondo
di Nicola Chinellato
https://www.loudd.it/recensione/somethin-stupid/frank-sinatra--e--nancy-sinatra_5774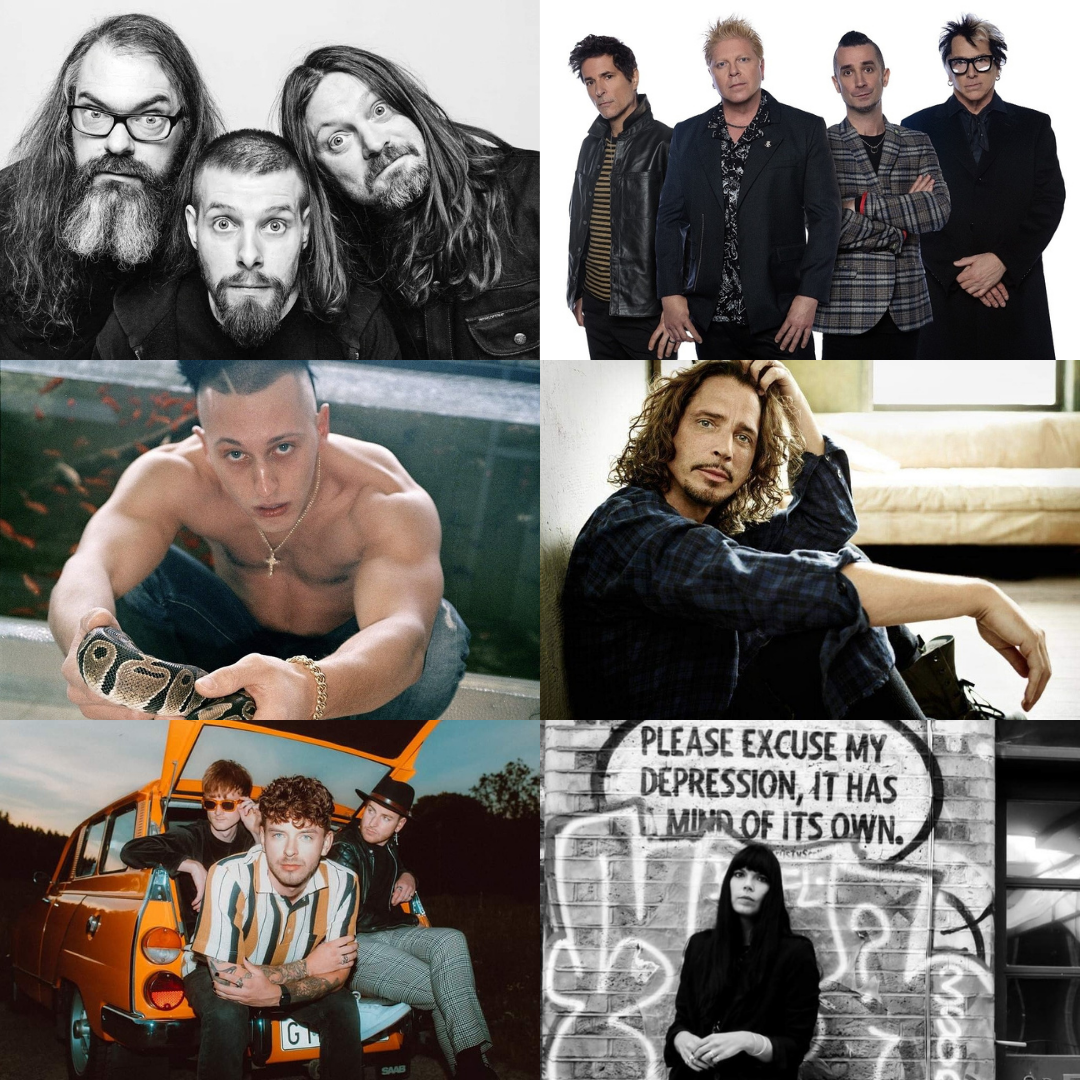 TAGS: