Il riepilogo della settimana 22 – 28 Febbraio.
Vi siete persi qualche recensione? Volete essere sicuri di aver letto tutto o che nulla vi sia sfuggito? Ecco tutto quello che abbiamo pubblicato nella settimana 22 – 28 Febbraio.
Review
Lucero, When You Found Me – Il Disco della Settimana
Il ritorno degli americani Lucero con il loro miglior disco di sempre, che conferma la svolta "introspettiva" intrapresa dal precedente Among The Ghosts.
di Nicola Chinellato
https://www.loudd.it/recensione/when-you-found-me/lucero_5594
Artisti Vari, Eric Clapton's Crossroads Guitar Festival 2019
Il blues e la chitarra saranno destinati a scomparire nella musica del futuro? A giudicare dal Crossroads Guitar Festival proprio no. Garantiscono Marcus King Band, Lianne La Havas, Pedro Martins, James Bay e Tom Misch.
di Alessandro Vailati
https://www.loudd.it/recensione/eric-claptons-crossroads-guitar-festival-2019/artisti-vari_5573
Weezer, OK Human
In attesa delle chitarre di "Van Weezer", Rivers Cuomo & Co. ci regalano "OK Human", un disco malinconico e meditativo incentrato sul pianoforte e gli archi. Un lavoro stupendo e inaspettato, che racconta alla perfezione questo strano mondo al tempo del Covid-19.
di Jacopo Bozzer
https://www.loudd.it/recensione/ok-human/weezer-_5555
Steven Wilson, The Future Bites
Il nuovo album di Steven Wilson si avventura in sonorità pop ed elettroniche, contemperando la forza di liriche al vetriolo contro la società dei consumi e all'immediatezza di melodie di facile presa.
di Nicola Chinellato
https://www.loudd.it/recensione/the-future-bites/steven-wilson_5559
Foo Fighters, Medicine At Midnight
Il ritorno dei Foo Fighters, a tre anni dal deludente Concrete And Gold, con un disco dal luccicante tiro mainstream.
di Nicola Chinellato
https://www.loudd.it/recensione/medicine-at-midnight/foo-fighters-_5581
Making Movies
Chung Mong-hong, A Sun
Film enorme, in tutti i sensi. In genere cerco di non usare il termine capolavoro parlando di film appena visti, questa volta devo ammettere di essere stato molto tentato. Non lo userò nemmeno oggi rimanendo fedele alla linea.
di Dario Lopez
https://www.loudd.it/recensione/a-sun-/chung-mong-hong_5587
Paul Bertel, Cannonball
Punti di interesse del film: nessuno se non amate l'estetica del cinema di serie b americano dei 70, che potrebbe per alcuni versi essere la stessa del successivo Hazzard per rimanere in tema motori ma anche quella di Duel, oppure le auto americane di quel periodo (magnifiche) o le panoramiche sugli spazi del nuovo continente, gli scorci newyorkesi o losangelini.
di Dario Lopez
https://www.loudd.it/recensione/cannonball/paul-bertel_5579
James Gray, Two Lovers
Lo sguardo di Gray è ancora una volta un saggio sul cinema classico proveniente dai 70. Il cammino del regista evidenzia, almeno fino a questo momento, una coerenza programmatica da encomio...
di Dario Lopez
https://www.loudd.it/recensione/two-lovers/james-gray_5588
The Bookstore
John Steinbeck, La Santa Rossa
Unico romanzo d'impianto storico nella carriera dello scrittore californiano, il libro è intriso di una piacevole leggerezza, sia nel personaggio di Henry Morgan, sia nella descrizione di diverse situazioni, alcune effettivamente divertenti, da inquadrare sempre nel ritmo e nel gusto di inizio secolo scorso, lontano quindi dalla sfacciataggine odierna ma non per questo privo di brillantezza e divertito brio.
di Dario Lopez
https://www.loudd.it/recensione/la-santa-rossa/john-steinbeck_5598
Speaker's Corner
Inglorious, Le interviste di Loudd
"We Will Ride" è il quarto disco degli Inglorious. Quella pubblicato il 12 febbraio da Frontiers Music, è la prima creazione registrata con l'attuale formazione della band hard rock inglese. Io li ho incontrati nel 2019, c'era un palloncino di buon compleanno abbandonato fuori dal Legend Club di Milano, in cui avevano appena suonato, e mi hanno improvvisato a cappella un "buon compleanno" da urlo. Indimenticabile! Ovviamente non ero pronta con la telecamera, ma stavolta sono pronta per l'intervista.
di Elisa Airaghi
https://www.loudd.it/recensione/le-interviste-di-loudd/inglorious_5586
ReLoudd
Idlewild, The Remote Part
Il maggior successo commerciale della band scozzese, che perfeziona ulteriormente il suono del precedente 100 Broken Windows, scegliendo una strada più marcatamente melodica.
di Nicola Chinellato
https://www.loudd.it/recensione/the-remote-part/idlewild_5599
Tracks
Brand New, "Sowing Season"
La canzone che apre The Devil And God Are Raging Inside Me, uno di dischi più belli e interessanti del rock alternative americano degli anni '00.
di Nicola Chinellato
https://www.loudd.it/recensione/sowing-season/brand-new_5589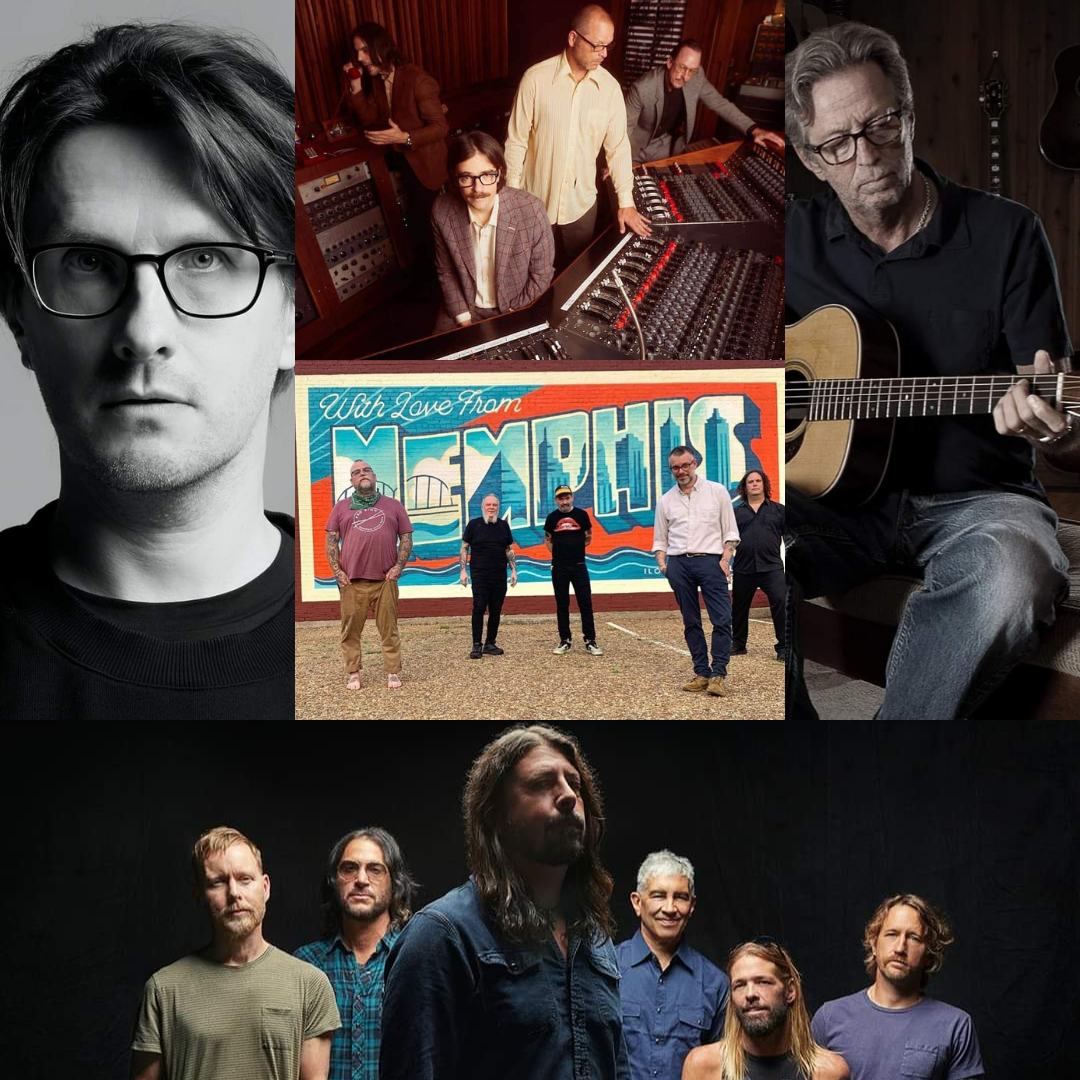 TAGS: