Vi siete persi qualche recensione? Volete essere sicuri di aver letto tutto o che nulla vi sia sfuggito? Ecco tutto quello che abbiamo pubblicato nella settimana 22 – 28 Marzo.
Review
Arab Strap, As Days Get Dark – Il Disco della Settimana
Alla fine si può dire che le reunion si giudicano anche dalla bontà dei dischi in studio che generano; questo "As Day Gets Dark", per quanto collaudato e forse un po' stereotipato nella scrittura, ci restituisce gli Arab Strap in uno stato di forma invidiabile. Tanto basta.
di Luca Franceschini
https://www.loudd.it/recensione/as-days-get-dark/arab-strap_5646
Drive-By Truckers, The New Ok
Il secondo disco dei Drive-By Truckers uscito nel 2020 getta uno sguardo impietoso e militante sui giorni drammatici della pandemia e delle proteste seguite all'omicidio di George Floyd.
di Nicola Chinellato
https://www.loudd.it/recensione/the-new-ok/drive-by-truckers-_5645
Madame, Madame
Quanto hype può essere generato dal disco d'esordio di un'artista come Madame? E quanto è giusto accostarsi ad un disco, e magari anche misurarlo, a partire dall'hype che lo circonda? È un discorso complesso ma difficilmente possiamo ignorarlo.
di Luca Franceschini
https://www.loudd.it/recensione/madame/madame_5691
Kings Of Leon, When You See Yourself
Tornano i Kings of Leon con "When You See Yourself", un disco atmosferico e riflessivo prodotto nuovamente da Markus Dravs.
di Jacopo Bozzer
https://www.loudd.it/recensione/when-you-see-yourself/kings-of-leon-_5648
Måneskin, Teatro d'Ira - Vol. I
Qualunque dibattito sulla presunta genuinità dei Maneskin, sulla loro vera o finta trasgressività, non può prescindere dal fatto che sono decenni che il rock non è più un genere trasgressivo.
di Luca Franceschini
https://www.loudd.it/recensione/teatro-dira---vol--i/mneskin_5694
La Rappresentante di Lista, My Mamma
Una partecipazione a Sanremo, per un gruppo con una carriera ben avviata e un solido seguito di pubblico, è sempre un bell'azzardo. D'altronde, come ho già sottolineato più volte, la comunicazione "mainstream" in Italia è ancora pesantemente incentrata sulla televisione e di fatto non esistono alternative a Sanremo, se l'obiettivo di un artista rimane quello di raggiungere il più vasto numero di persone possibile.
di Luca Franceschini
https://www.loudd.it/recensione/my-mamma/la-rappresentante-di-lista_5651
Making Movies
Sam Garbarski, Irina Palm - Il talento di una donna inglese
Nonostante il tema del film possa sembrare scabroso non c'è ombra di volgarità nella messa in scena di Garbarski né se ne trova in fase di scrittura, i toni della vicenda così come l'ambiente tratteggiato potrebbero per taluni versi ricordare il cinema di Ken Loach sebbene Irina Palm sia un film meno militante ma che comunque racconta la difficoltà nel far fronte a spese necessarie da parte di una classe sociale non privilegiata.
di Dario Lopez
https://www.loudd.it/recensione/irina-palm---il-talento-di-una-donna-inglese/sam-garbarski_5686
Matt Ross, Captain Fantastic
Captain Fantastic affronta temi importanti con un piglio leggero e una forma che cerca consenso nonostante i discorsi sulla non omologazione...
di Dario Lopez
https://www.loudd.it/recensione/captain-fantastic/matt-ross_5690
Igort, 5 è il numero perfetto
Rispetto alla sua controparte cartacea il film perde un poco di fluidità, si intuisce un pizzico di frammentarietà data dalla ricerca dell'estetismo, del virtuosismo formale peraltro molto riuscito e accattivante, la bella fotografia, i tagli ricercati sulle ombre...
di Dario Lopez
https://www.loudd.it/recensione/5--il-numero-perfetto/igort_5695
The Bookstore
Howard Owen, Oregon Hill
Oregon Hill è un giallo classico, che però sposta il baricentro della narrazione verso la critica sociale e omaggia il giornalismo d'inchiesta.
di Nicola Chinellato
https://www.loudd.it/recensione/oregon-hill/howard-owen_5683
Speaker's Corner
Alex Cole, Bad Boy Rocker
Alex Cole annuncia l'uscita del suo brano "Bad Boy Rocker" nella colonna sonora della produzione cinematografica hollywoodiana di "Senior Moment", con William Shatner e Christopher Lloyd. Ecco il teaser behind the scene del videoclip!
di Elisa Airaghi
https://www.loudd.it/recensione/bad-boy-rocker/alex-cole-_5684
ReLoudd
Macy Gray, On How Life Is
Concepito più di venti anni fa, ha ancora un suono fresco, canzoni ammalianti, ma soprattutto un asso nella manica. Stiamo parlano della voce, dell'abilità interpretativa di Macy Gray, capaci di rendere unico e indimenticabile l'album d'esordio, On How Life Is…
di Alessandro Vailati
https://www.loudd.it/recensione/on-how-life-is/macy-gray_5635
Tracks
Simon And Garfunkel, "America"
Un viaggio, metaforico e reale, sulle strade d'America, per rincorrere i propri sogni e perdere un grande amore.
di Nicola Chinellato
https://www.loudd.it/recensione/america/simon-and-garfunkel_5689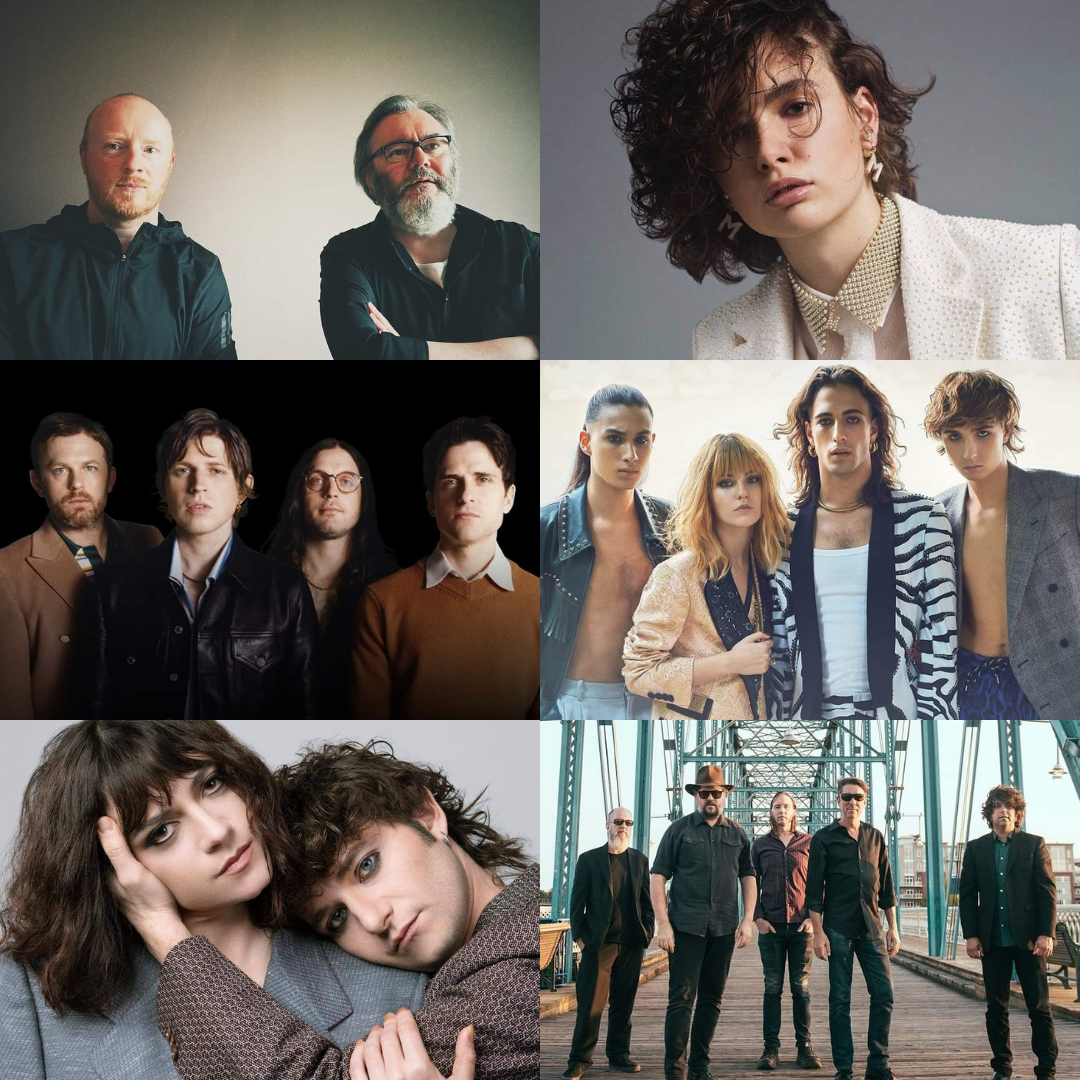 TAGS: