Il riepilogo della settimana 29 Marzo – 4 Aprile.
Vi siete persi qualche recensione? Volete essere sicuri di aver letto tutto o che nulla vi sia sfuggito? Ecco tutto quello che abbiamo pubblicato nella settimana 29 Marzo – 4 Aprile.
Review
Lana Del Rey, Chemtrails Over The Country Club – Il Disco della Settimana
L'ennesima, grande prova della musicista newyorkese, con un disco di canzoni pop, fluttuanti e atmosferiche.
di Nicola Chinellato
https://www.loudd.it/recensione/chemtrails-over-the-country-club-/lana-del-rey_5717
The Underground Youth, The Falling
Un gruppo berlinese con radici a Manchester. Un passato di malinconico post-punk che lascia spazio a sonorità più raffinate, acustiche e ricche di archi, entrando del mondo del folk-noir romantico. Se amate Nick Cave, ma anche Leonard Cohen e Bob Dylan, gli Underground Youth sono la scelta perfetta per voi.
di Laura Floreani
https://www.loudd.it/recensione/the-falling/the-underground-youth_5678
Fulminacci, Tante care cose
Al di là di tutti i ragionamenti su stili e influenze, però, c'è che queste canzoni sono splendide, hanno un tiro pazzesco e funzionano tutte perfettamente anche dal punto di vista melodico.
di Luca Franceschini
https://www.loudd.it/recensione/tante-care-cose/fulminacci_5685
Ricky Warwick, When Life Was Hard And Fast
Un disco rock a tutto tondo, che testimonia lo smagliante stato di forma di un genere dato troppo spesso per morto o agonizzante.
di Nicola Chinellato
https://www.loudd.it/recensione/when-life-was-hard-and-fast-/ricky-warwick_5667
The Hold Steady, Open Door Policy
Un disco di rock spigoloso, urgente e inquietante, su cui Craig Finn declina toccanti liriche di vita vissuta.
di Nicola Chinellato
https://www.loudd.it/recensione/open-door-policy/the-hold-steady_5666
Delmoro, Rendez-Vous
È un disco estivo, questo "Rendez-Vous" e a ben guardare non avrebbe potuto essere altrimenti: scritto durante il primo lockdown, con la primavera alle porte ma con l'orizzonte necessariamente sbarrato, lavorare di fantasia e far viaggiare la mente è stato giocoforza la soluzione migliore per uscire da un'impasse fisica ma soprattutto psicologica.
di Luca Franceschini
https://www.loudd.it/recensione/rendez-vous/delmoro_5672
Making Movies
Ron Howard, Elegia Americana
L'ultima prova di Ron Howard è stata aspramente rifiutata da buona parte della critica d'oltreoceano che ha speso parole svilenti per Elegia americana adducendo tutta una serie di motivazioni rintracciabili facendo una semplice ricerca in rete anche solo dalla sezione note di Wikipedia.
di Dario Lopez
https://www.loudd.it/recensione/elegia-americana/ron-howard_5712
Glen Keane, Over the Moon - Il fantastico mondo di Lunaria
Over the Moon è uno dei cinque titoli in corsa per aggiudicarsi la statuetta come miglior film d'animazione nella serata di premiazione degli Oscar 2021.
di Dario Lopez
https://www.loudd.it/recensione/over-the-moon---il-fantastico-mondo-di-lunaria/glen-keane_5721
Sergio Citti, Il minestrone
Il minestrone è un road movie dove al posto del percorso di formazione dei protagonisti c'è la fame, pura e semplice, e tutti i tentativi frustrati di un gruppo di personaggi per metterla a tacere.
di Dario Lopez
https://www.loudd.it/recensione/il-minestrone/sergio-citti_5725
The Bookstore
D. Salinger, Franny e Zooey
La sensazione è quella di sentirsi spettatori di una rappresentazione teatrale che si fa sempre più incalzante, le battute sono brillanti, i contenuti profondi e la figura di tutti, ma quella di Zooey in particolare, nel suo essere in un certo senso "disadattato" e "spocchioso", ma allo stesso tempo consapevole della propria intelligenza fuori dal comune, è tratteggiata divinamente.
di Mary Pellegrino
https://www.loudd.it/recensione/franny-e-zooey/j--d--salinger-_5720
Speaker's Corner
The Devils, Le interviste di Loudd
"Beast Must Regret Nothing", il nuovo disco dei The DEVILS, è in uscita il 23 Aprile per Goodfellas. Il duo di Napoli, formatosi nel 2015, collabora per questo terzo album con Alain Johannes (Queens of the Stone Age, Them Crooked Vultures, Chris Cornell, PJ Harvey, etc.) e Mark Lanegan, featuring nel brano "Devil Whistle Don't Sing".
di Elisa Airaghi
https://www.loudd.it/recensione/le-interviste-di-loudd/the-devils_5711
ReLoudd
Elton John, Live in Australia with the Melbourne Symphony Orchestra
Live in Australia è un concerto da ricordare. Da quel momento tante cose cambiarono per Elton John e quello show influì parecchio. Non solo: probabilmente rimane la sua migliore performance live documentata.
di Alessandro Vailati
https://www.loudd.it/recensione/live-in-australia-with-the-melbourne-symphony-orchestra/elton-john_5655
Tracks
The Pogues, "Thousands Are Sailing"
Dall'Irlanda all'America, un viaggio che hanno intrapreso in migliaia. E molti, troppi, sono morti. Una pagina tragica di storia irlandese, la tragedia di ogni migrazione.
di Nicola Chinellato
https://www.loudd.it/recensione/thousands-are-sailing/the-pogues_5719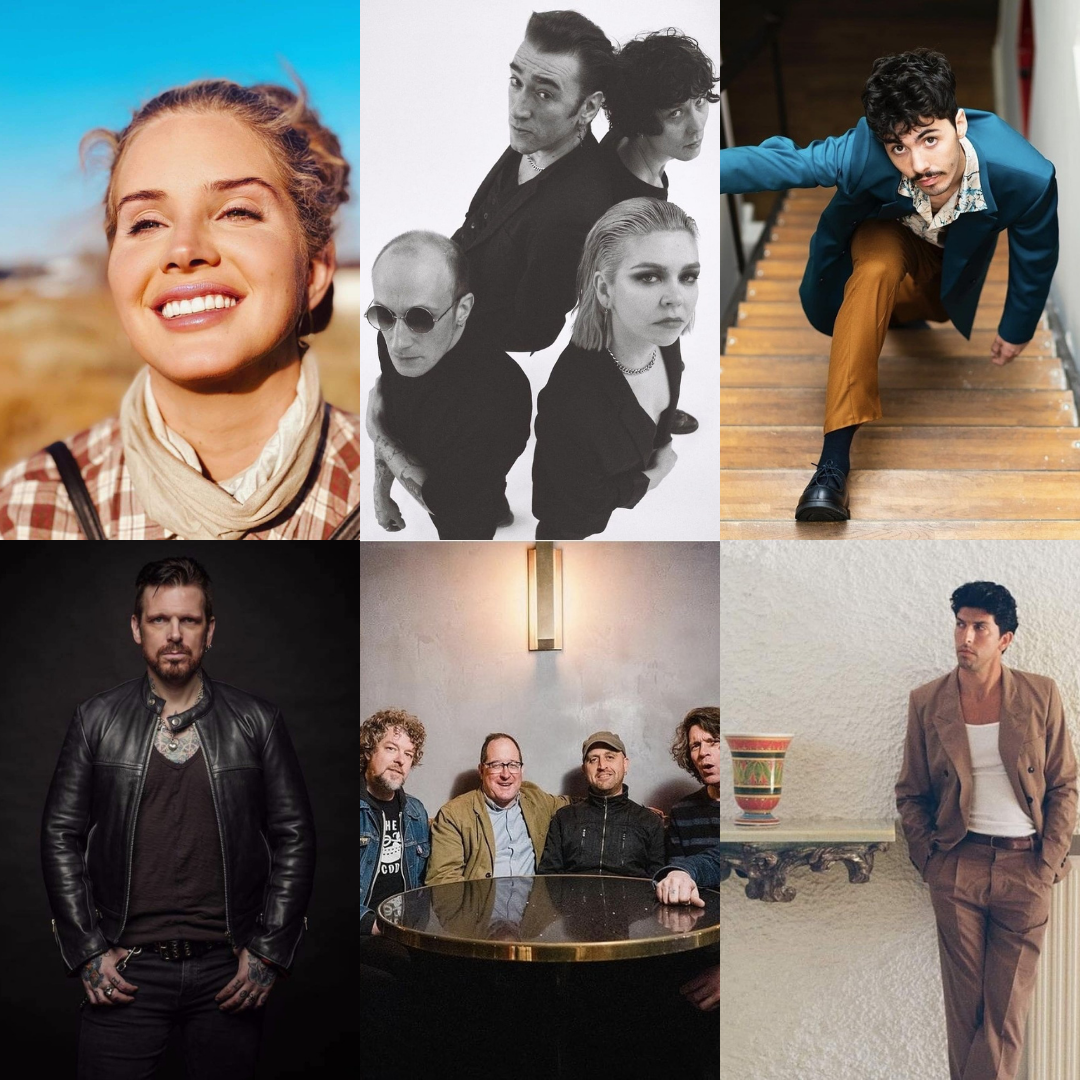 TAGS: