Vi siete persi qualche recensione? Volete essere sicuri di aver letto tutto o che nulla vi sia sfuggito? Ecco tutto quello che abbiamo pubblicato nella settimana 29 Giugno – 5 Luglio.
Review
Bibio, Sleep On The Wing - Il Disco della Settimana
Un magnifico manifesto per un mondo alternativo sonoro: dove la musica può essere straordinariamente elettrizzante e stentorea senza l'ausilio di elettricità e amplificazione, restando carezzevole e sussurrata dalla prima all'ultima nota.
di Andrea C. Soncini
https://www.loudd.it/recensione/sleep-on-the-wing/bibio_4750
Team Picture, The Menace Of Mechanical Music
Finché ci saranno band come i Team Picture, il rischio che un'intelligenza artificiale possa soppiantare la creatività dell'essere umano è sempre più remoto.
di Roberto Briozzo
https://www.loudd.it/recensione/the-menace-of-mechanical-music/team-picture_4707
Larkin Poe, Self Made Man
Con Self Made Man le Larkin Poe codificano definitivamente il loro suono: grezzo e aggressivo, certo, ma capace di esser appetibile anche a chi non mastica molto il genere.
di Nicola Chinellato
https://www.loudd.it/recensione/self-made-man/larkin-poe_4720
Phoebe Bridgers, Punisher
"Punisher" è un disco forte, non semplicissimo da ascoltare, cosa di cui lei stessa è pienamente consapevole, visto che ha scherzato dicendo che avrebbe già allertato il suo analista, considerato il modo sorprendentemente aperto con cui ha raccontato di sé.
di Luca Franceschini
https://www.loudd.it/recensione/punisher/phoebe-bridgers-_4738
LA Priest, Gene
Tutto parte dal battito elettrico della macchina, attorno alla quale il musicista costruisce melodie esili che non germogliano in un solo colpo, ma dischiudono boccioli a ogni ascolto, dai petali colorati non sempre in modo acceso, e delicatamente profumati.
Andrea C. Soncini
https://www.loudd.it/recensione/gene/la-priest_4749
Making Movies
Christopher Nolan, Interstellar
Prima che Nolan perdesse la trebisonda in sviluppi quantomeno opinabili Interstellar aveva le carte in regola per essere considerato un grande film.
di Dario Lopez
https://www.loudd.it/recensione/interstellar/christopher-nolan_4687
Ebrahim Golestan, Mattone e specchio
L'esordio di Golestan nel campo della finzione (il regista è più che altro documentarista e scrittore) è uno di quei film invisibili che quando capita l'occasione è bene guardare: non è detto che in un prossimo futuro quest'opera non torni a essere un pezzo di difficile reperibilità.
di Dario Lopez
https://www.loudd.it/recensione/mattone-e-specchio/ebrahim-golestan_4700
Ladj Ly, I miserabili
Stretti in quell'auto, in un'escalation di urla e di follia, in uno stallo momentaneo teso, la regia dell'esordiente Ladj Ly si muove in luoghi che sembra conoscere bene.
di Lisa Costa
https://www.loudd.it/recensione/i-miserabili/ladj-ly_4678
Speakers' Corner
Luca Swanz Andriolo, Alone vol.3: la violenza in una nebbia di polvere
Marco Cazzato gli ha dato la faccia, il corpo di una libellula, come la trasformazione, come l'abbandono dei riferimenti primari, come il ritrovarsi soli in un deserto di scelte. Quanto è difficile parla di violenza. Marok gli ha dato il suono e io, per questo terzo episodio di Alone, fermo Luca Swanz Andriolo per le mie solite domande poco ordinarie…
di Paolo Tocco
https://www.loudd.it/recensione/alone-vol-3-la-violenza-in-una-nebbia-di-polvere/luca-swanz-andriolo_4800
Fabio Zuffanti - Le interviste di Loudd
Intervista a Fabio Zuffanti, autore della raccolta di racconti "Amori elusivi", uscita alla fine dello scorso annoper i tipi di Les Flâneurs Edizioni.
di Leonardo Biccari
https://www.loudd.it/recensione/le-interviste-di-loudd/fabio-zuffanti_4823
The Bookstore
Stephen Markley, Ohio
L'intreccio narrativo di queste cinquecento pagine è l'intuizione di un fuoriclasse della scrittura: Markley è destinato a grandi cose e Ohio è uno dei più bei romanzi americani degli ultimi vent'anni.
di Nicola Chinellato
https://www.loudd.it/recensione/ohio/stephen-markley_4710
Re-Loudd
Grateful Dead, Ready Or Not
Come sarebbe stato l'ultimo album dei Grateful Dead? Difficile dirlo, ma "Ready or Not" prova a dare una risposta.
di Jacopo Bozzer
https://www.loudd.it/recensione/ready-or-not/grateful-dead_4684
Tracks
Against Me!, "I Was a Teenage Anarchist"
Chi di noi non ha mai voluto mettere a ferro e fuoco il mondo? Chi non ha mai cercato (e magari trovato) un'ideologia a cui appartenere, una rivoluzione o un obiettivo per cui combattere? Siete ancora quel ragazzo/a? Il mondo lo volete ancora cambiare?
di Laura Floreani
https://www.loudd.it/recensione/i-was-a-teenage-anarchist/against-me_4763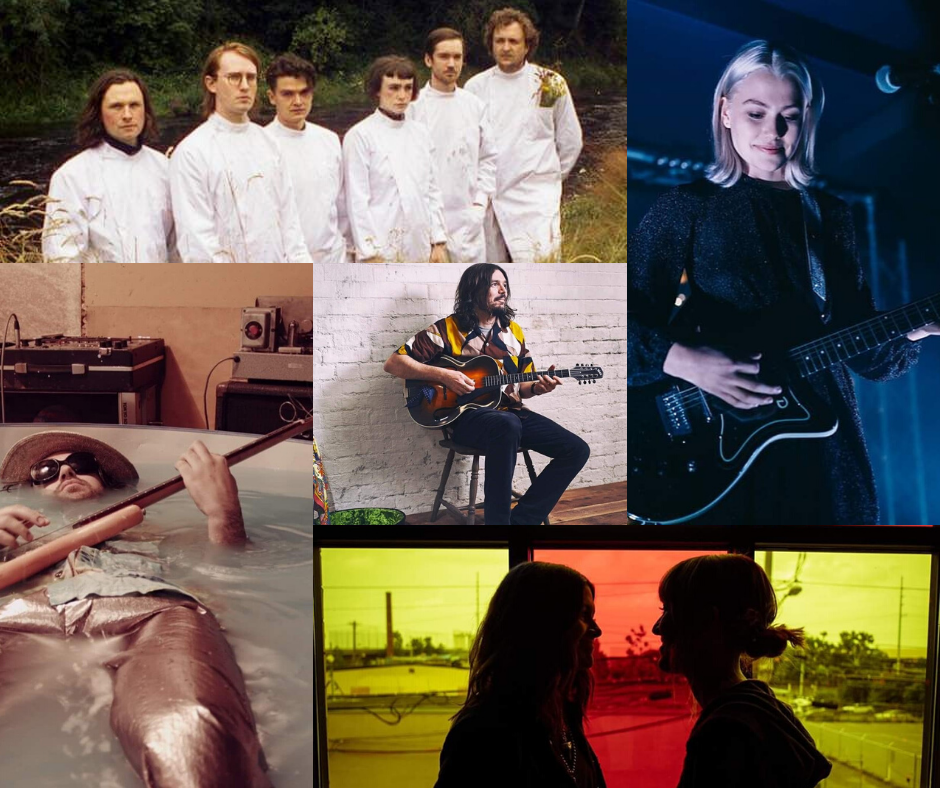 TAGS: