Vi siete persi qualche recensione? Volete essere sicuri di aver letto tutto o che nulla vi sia sfuggito? Ecco tutto quello che abbiamo pubblicato nella settimana 12 – 18 Luglio.
Review
Tom Petty & the Heartbreakers, Angel Dream – Il Disco della Settimana
Con l'uscita di "Angel Dream" si completa il ciclo celebrativo dedicato a "Wildflowers". Pubblicato con il titolo "She's the One" (e una tracklist diversa) nel 1996, il disco fotografa un periodo artisticamente felice per Tom Petty, qui accompagnato dagli Heartbreakers al massimo della forma.
di Jacopo Bozzer
https://www.loudd.it/recensione/angel-dream/tom-petty--e--the-heartbreakers_5993
PM Warson, True Story
Per chi non lo conoscesse, PM Warson è un chitarrista e cantante jazz/swing che si sta facendo notare in ambito underground e non solo.
di Daniele Catalucci
https://www.loudd.it/recensione/true-story/pm-warson-_5961
Billy F Gibbons, Hardware
Il migliore dei tre album solisti del frontman degli ZZ Top, che torna (finalmente) al livello dei suoi giorni di gloria.
di Nicola Chinellato
https://www.loudd.it/recensione/hardware/billy-f-gibbons_5967
Dirty Honey, Dirty Honey
L'esordio dei losangelini Dirty Honey con un disco di vibrante classic rock che guarda con devozione (e stile) soprattutto ai Black Crowes.
di Nicola Chinellato
https://www.loudd.it/recensione/dirty-honey/dirty-honey_5966
Gary Moore, How Blue Can You Get
A dieci anni dalla morte di Gary Moore, esce How Blue Can You get, una raccolta prescindibile, che non rende onore al grande chitarrista irlandese.
di Nicola Chinellato
https://www.loudd.it/recensione/how-blue-can-you-get-/gary-moore_5969
Making Movies
Denis Villeneuve, Enemy
Enemy di Denis Villeneuve potrebbe apparire a una prima visione un film decisamente ermetico, di certo non è un film immediato, la possibilità di decifrarne il significato sta nell'opera da cui trae origine, L'uomo duplicato di José Saramago e in parte nelle contraddizioni presenti in ognuno di noi, in quel che si è e in quel che si vorrebbe essere, in quel che si prova e in quel che si mostra agli altri, in una dicotomia (o addirittura in una sfaccettatura più ampia) che appartiene a ogni essere umano, non semplificabile nel classico contrasto bene/male.
di Dario Lopez
https://www.loudd.it/recensione/enemy/denis-villeneuve_5994
Spike Jonze, Lei
Per Spike Jonze, "Lei" è tutta una questione di sentimenti (e anche per noi spettatori).
di Dario Lopez
https://www.loudd.it/recensione/lei/spike-jonze_6003
The Bookstore
Benjamin Myers, All'Orizzonte
Un romanzo semplice ma emozionante, che racconta una delicata storia d'amicizia e risponde poeticamente alle domande cruciali dell'esistenza
di Nicola Chinellato
https://www.loudd.it/recensione/allorizzonte/benjamin-myers_5983
Speaker's Corner
Laguna Bollente, Le interviste di Loudd
L'espressione "segreto ben custodito" è ormai fin troppo abusata, soprattutto in ambito musicale. Nel caso dei Laguna Bollente, però, potrebbe essere il caso di tirarla nuovamente in ballo.
di Luca Franceschini
https://www.loudd.it/recensione/le-interviste-di-loudd/laguna-bollente_5960
Filippo Bubbico + Vale Nicole, Live Report
Una serata al Parco dell'Osservanza di Imola per la prima edizione del Festival Culturale Punto Zero. Un sabato sera all'insegna del funk, della neo soul e del pop elettronico raccontato dal nostro Stefano Valli.
di Stefano Valli
https://www.loudd.it/recensione/live-report/filippo-bubbico--vale-nicole_6008
Frah Quintale, Live Report, Anfiteatro del Vittoriale, 8 luglio 2021
Grande successo, per un artista che sembra destinato ad una luminosa carriera e nuovo trionfo per Tener-a-mente, che nonostante la capienza ridotta, si conferma tra le rassegne più belle che abbiamo in Italia. Con l'augurio che non manchi molto per tornare a frequentarla senza restrizioni e distanziamenti.
di Luca Franceschini
https://www.loudd.it/recensione/live-report-anfiteatro-del-vittoriale-8-luglio-2021/frah-quintale_6011
ReLoudd
John Mayall, Jazz Blues Fusion
Appena si diffondono le prime note di questo disco ci si trova catapultati nell'entusiasmo, nella gioia della performance. Questi artisti non stanno lavorando o perlomeno non lo stanno facendo nell'accezione con cui spesso si è soliti descrivere il termine lavorare. I loro cuori cantano e danzano, mentre le mani incoraggiano amabilmente gli strumenti a produrre il frutto delle loro virtù.
di Alessandro Vailati
https://www.loudd.it/recensione/jazz-blues-fusion/john-mayall_5920
Tracks
Tom Robinson, "(Sing If You're) Glad To Be Gay"
Diretta, militante e ferocemente ironica: Glad To Be Gay è l'inno di mille battaglie contro la discriminazione omosessuale, una canzone che dopo più di quarant'anni suona ancora, tristemente, attuale.
di Nicola Chinellato
https://www.loudd.it/recensione/-sing-if-youre--glad-to-be-gay/tom-robinson_5980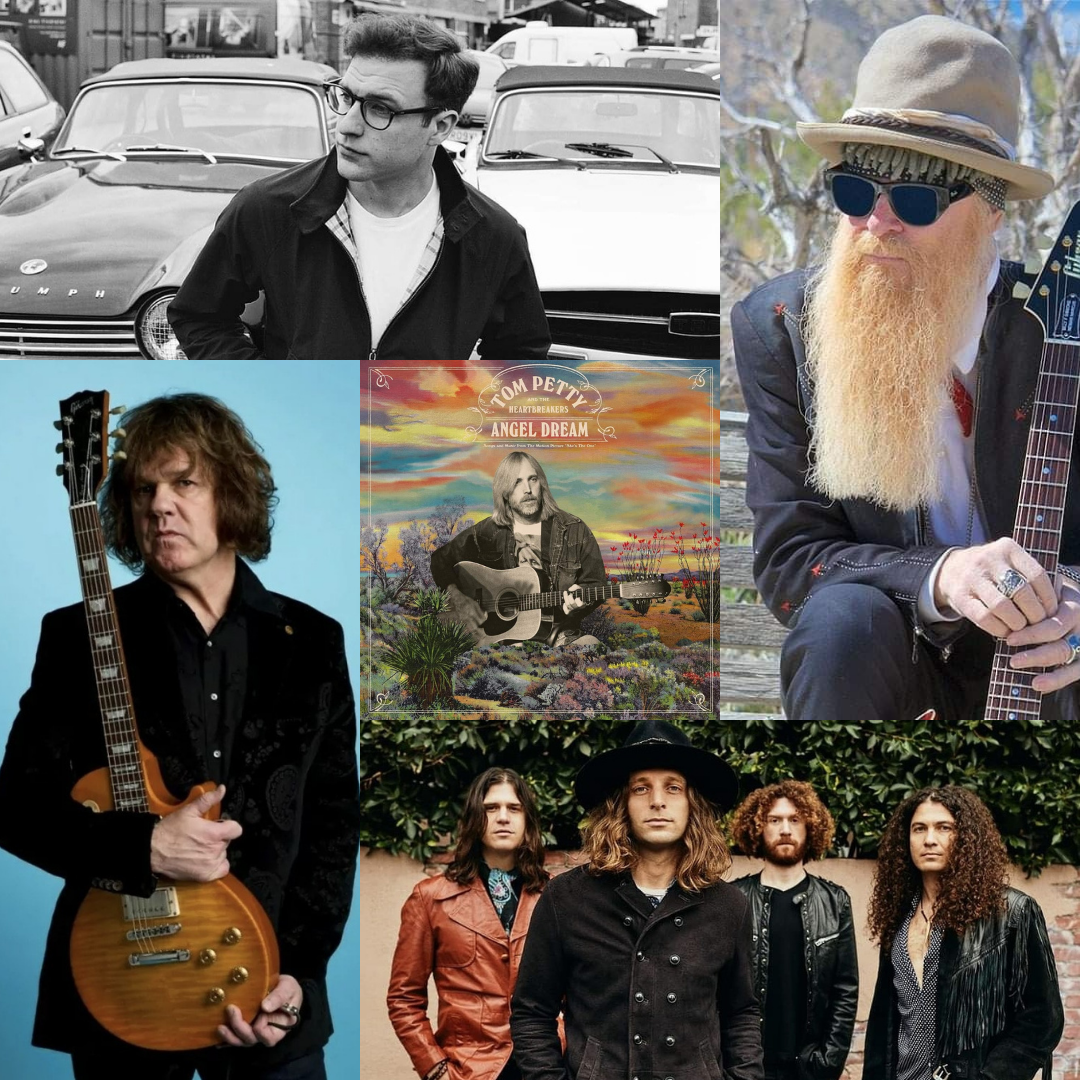 TAGS: