Vi siete persi qualche recensione? Volete essere sicuri di aver letto tutto o che nulla vi sia sfuggito? Ecco tutto quello che abbiamo pubblicato nella settimana 17 – 23 Maggio.
Review
SQUID, Bright Green Field – Il Disco della Settimana
Gli Squid si lanciano in volata e distanziano il gruppo degli inseguitori, lasciando a sgomitarsi tra di loro il resto delle band della nuova British Invasion. Post-punk, math-rock e chissà che altro in un mix che, per un album d'esordio, non teme confronti.
di Roberto Briozzo
https://www.loudd.it/recensione/bright-green-field/squid_5840
When Waves Collide, Chasm
La storia di una civiltà sull'orlo del collasso, raccontata con poetica maestria in soli 29 minuti di post rock interamente strumentale. A voi i When Waves Collide: spegnete le luci, chiudete gli occhi e fate buon viaggio.
di Laura Floreani
https://www.loudd.it/recensione/chasm/when-waves-collide_5795
Motta, Semplice
Niente di nuovo sul fronte della scrittura e forse questo è ciò che balza agli occhi immediatamente: lo stile di Motta è ben consolidato, il suo timbro e il modo di cantare sono quelli e sebbene a questo giro osi qualcosina in più sul fronte degli arrangiamenti e su quello delle linee vocali...
di Luca Franceschini
https://www.loudd.it/recensione/semplice/motta_5823
Bruno Belissimo, Maison Belissimo
Il dj, produttore e polistrumentista italo canadese torna in circolazione con una nuova produzione e lo fa, come sempre, con l'eleganza e l'esperienza che lo contraddistingue.
di Stefano Valli
https://www.loudd.it/recensione/maison-belissimo/bruno-belissimo_5793
Treatment, Waiting For Good Luck
Quinto album in studio per i britannici Treatment, che tornano sulle scene più in forma che mai con un disco di vibrante hard rock classico.
di Nicola Chinellato
https://www.loudd.it/recensione/waiting-for-good-luck/treatment_5808
Brockhampton, Roadrunner: New Light, New Machine
Il sesto album in studio per i Brockhampton è ricchissimo di featuring e valorizza finalmente sia il loro lato più pop sia quello più rap e meno educato, non dimenticandosi di continuare a sperimentare. "Roadrunner" è il disco della maturazione che speravamo di sentire.
di Cristiano Carenzi
https://www.loudd.it/recensione/roadrunner-new-light-new-machine/brockhampton_5816
Making Movies
Bryan Singer, L'allievo
L'allievo si inserisce nella filmografia di Bryan Singer tra due film decisamente più importanti di questo, sia per la carriera del regista ma anche per tutto il cinema di quegli anni, uno dei quali con ripercussioni che caratterizzano in maniera forte ancora oggi l'industria della Settima Arte.
di Dario Lopez
https://www.loudd.it/recensione/lallievo/bryan-singer_5821
Mike Rianda / Jeff Rowe, I Mitchell contro le macchine
Tralasciando il fatto che lungo il loro viaggio i Mitchell si trovino a dover salvare il mondo da un'invasioni di robot impazziti, tutti gli elementi che costituiscono I Mitchell contro le macchine rendono questo film d'animazione decisamente divertente e in perfetto equilibrio tra momenti citazionisti, passaggi introspettivi e commoventi, uscite divertenti e tanta animazione davvero spassosa...
di Dario Lopez
https://www.loudd.it/recensione/i-mitchell-contro-le-macchine/mike-rianda---jeff-rowe_5853
Bob Gale, Interstate 60
"Sentite questa teoria: dati un universo infinito e un tempo infinito tutto accadrà. Significa che tutti gli eventi sono inevitabili, compresi quelli ritenuti impossibili. E questa è una valida spiegazione per la mia storia."
di Dario Lopez
https://www.loudd.it/recensione/interstate-60/bob-gale_5852
The Bookstore
Henri–Pierre Roché, Jules e Jim
Quando Pierre Roché (Parigi, 1879 – Meudon 1959), nel 1953, debuttò come scrittore con il romanzo semi-autobiografico Jules e Jim, era un "giovanotto" di appena 74 anni.
di Mary Pellegrino
https://www.loudd.it/recensione/jules-e-jim/henripierre-roch_5851
Speaker's Corner
Beppe Dettori / Raoul Moretti, "Animas": due barche, un mare, il senso di una fune.
Il sentire. Una parola importante. Che non è l'ascolto, come non è lo sguardo paragonabile alla contemplazione. Che qui il sentire diviene anche esperienza che un poco si poggia sulla pelle, sulle unghie, come quando la felicità la senti che ti regala elettricità alle articolazioni.
di Paolo Tocco
https://www.loudd.it/recensione/animas-due-barche-un-mare-il-senso-di-una-fune-/beppe-dettori---raoul-moretti_5864
ReLoudd
Cowboy Junkies, The Trinity Session
Nella musica vale tutto: un sussurro può fare rumore più di mille voci e una raccolta di canzoni sconfiggere il tempo. The Trinity Session dei Cowboy Junkies è un album maestro in questo senso: una delicata cartolina spedita ai posteri con all'interno il segreto dell'eternità.
di Alessandro Vailati
https://www.loudd.it/recensione/the-trinity-session/cowboy-junkies_5786
Tracks
The Cure, "Lovesong"
Terzo singolo estratto da Disintegration, Lovesong è una romantica dichiarazione d'amore dal retrogusto malinconico.
di Nicola Chinellato
https://www.loudd.it/recensione/lovesong/the-cure_5839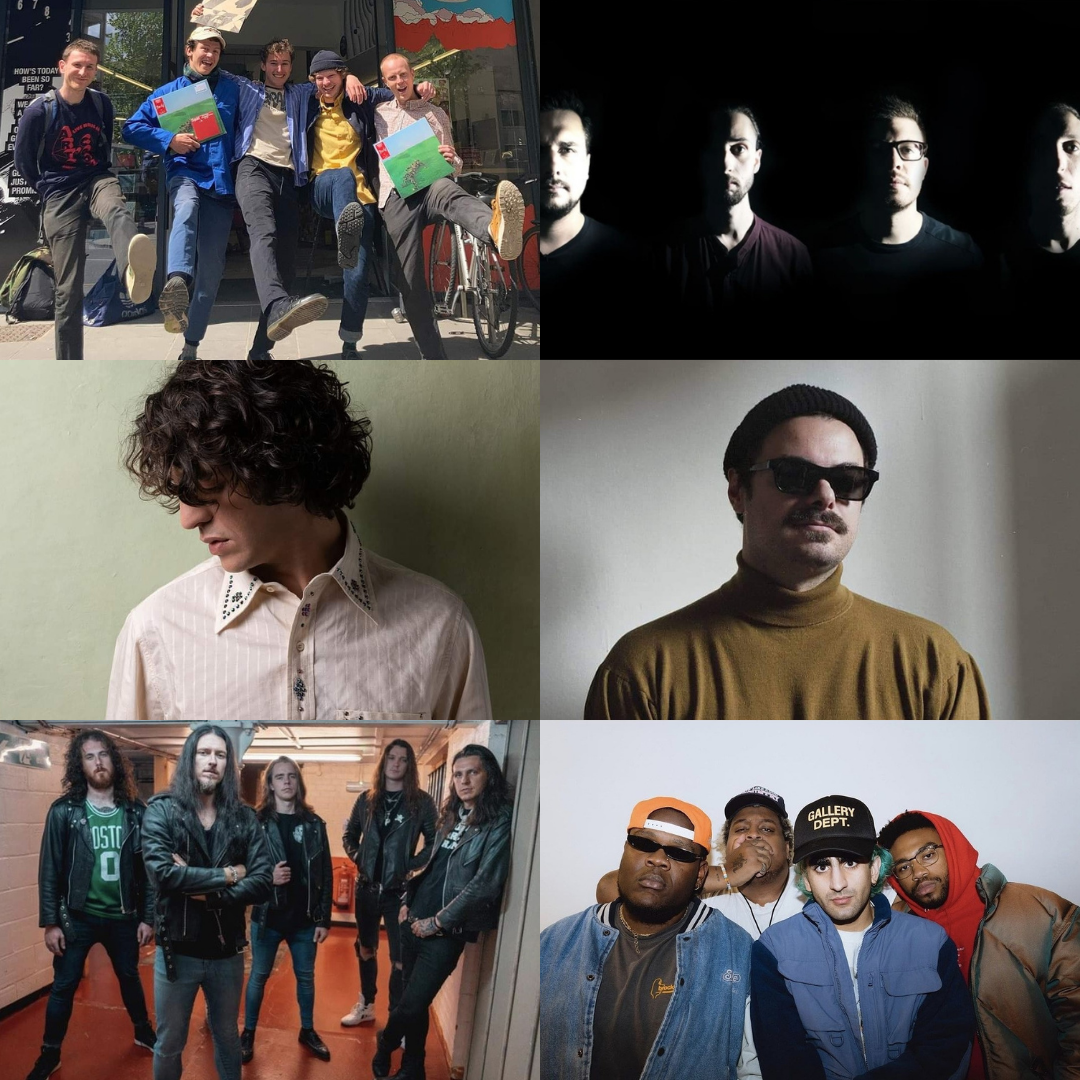 TAGS: