Vi siete persi qualche recensione? Volete essere sicuri di aver letto tutto o che nulla vi sia sfuggito? Ecco tutto quello che abbiamo pubblicato nella settimana 21 – 27 Dicembre.
Review
Maru, Toi
Il secondo disco di Maru è il perfetto esempio di come il vestito da dare ai brani sia, se non addirittura più importante, almeno allo stesso livello del mero processo di scrittura.
di Luca Franceschini
https://www.loudd.it/recensione/toi/maru_5344
The Smashing Pumpkins, Cyr
A due anni dalla reunion, gli Smashing Pumpkins tornano con "Cyr", il loro undicesimo album in studio, lasciando momentaneamente da parte le chitarre elettriche in favore di un cupo synth pop anni Ottanta.
di Jacopo Bozzer
https://www.loudd.it/recensione/cyr/the-smashing-pumpkins_5360
Crippled Black Phoenix, Ellengaest
Justin Greaves pubblica il suo di disco più fruibile, che resta però un ascolto estremo, complesso, nero come la pece.
di Nicola Chinellato
https://www.loudd.it/recensione/ellengaest/crippled-black-phoenix_5369
Kill Your Boyfriend, Killadelica
Un post-punk psichedelico e profondamente elettronico. Un'ossessione per gli omicidi, in particolare per mano femminile. Un tappeto sonoro da cinema noir e horror. Un nome che prende direttamente da un fumetto di Grant Morrison. Impossibile non ascoltarlo, ancor di più non volerne parlare.
di Laura Floreani
https://www.loudd.it/recensione/killadelica/kill-your-boyfriend_5373
Making Movies
Harry Bradbeer, Enola Holmes
Mettiamo fin da subito le carte in tavola, con Enola Holmes andiamo a parlare di un film rivolto ai ragazzi e pensato per loro, che poi Netflix nelle intenzioni volesse raggiungere il pubblico più vasto possibile (cosa che tra l'altro sembra gli sia riuscita) è un altro discorso che qui non interessa, è quindi in quest'ottica che andiamo a esaminare questo prodotto.
di Dario Lopez
https://www.loudd.it/recensione/enola-holmes/harry-bradbeer_5410
Guy Ritchie, The Gentlemen
Guy Ritchie torna al suo genere d'elezione, quel gangster movie imbevuto di un afflato di post-moderno, fatto di personaggi cool, narrazione a incastro, presentazione dei protagonisti a effetto, struttura corale sorretta da un cast indovinato, soundtrack trascinante e buone dosi di sano divertimento.
di Dario Lopez
https://www.loudd.it/recensione/the-gentlemen/guy-ritchie_5409
The Bookstore
Neil Gaiman, Coraline
Gaiman crea questa storia per ragazzi imbevendola di un bel tocco di nera inquietudine...
di Dario Lopez
https://www.loudd.it/recensione/coraline/neil-gaiman_5041
Speaker's Corner
LOUDD. La Top Ten 2020 e le classifiche dei redattori
In questa top ten troverete il senso della nostra passione, che è quello di aver creato un grande contenitore in cui tutti si possano sentire a casa, trovando le recensioni e i suggerimenti degli artisti che più amano.
di Nicola Chinellato
https://www.loudd.it/recensione/la-top-ten-2020-e-le-classifiche-dei-redattori/loudd_5413
Gappa, Le interviste di Loudd
Una chiacchierata con Gappa, cantautore modenese che ha pubblicato nel 2020 un nuovo album, "Passeggeri", per l'etichetta Private Stanze. Tra canzoni, mindfulness, buddhismo e psichiatria, proviamo a scoprire qualcosa insieme a lui.
di Alvise Casoni
https://www.loudd.it/recensione/le-interviste-di-loudd/gappa_5366
ReLoudd
Adam Minkoff, Morricone 90
Adam Minkoff, formidabile polistrumentista newyorkese, architettò un appassionato e sorprendente tributo per celebrare i novant'anni del Maestro ideando il progetto "Morricone 90" insieme a un gruppo di talentuosi musicisti.
di Alessandro Vailati
https://www.loudd.it/recensione/morricone-90/adam-minkoff_5405
Tracks
Veerle Baetens, "The Wayfaring Stranger"
Una delle canzoni più reinterpretate di sempre, un tristissimo traditional, che parla di vita, di morte, di dolore, di Paradiso e di migranti.
di Nicola Chinellato
https://www.loudd.it/recensione/the-wayfaring-stranger/veerle-baetens_5393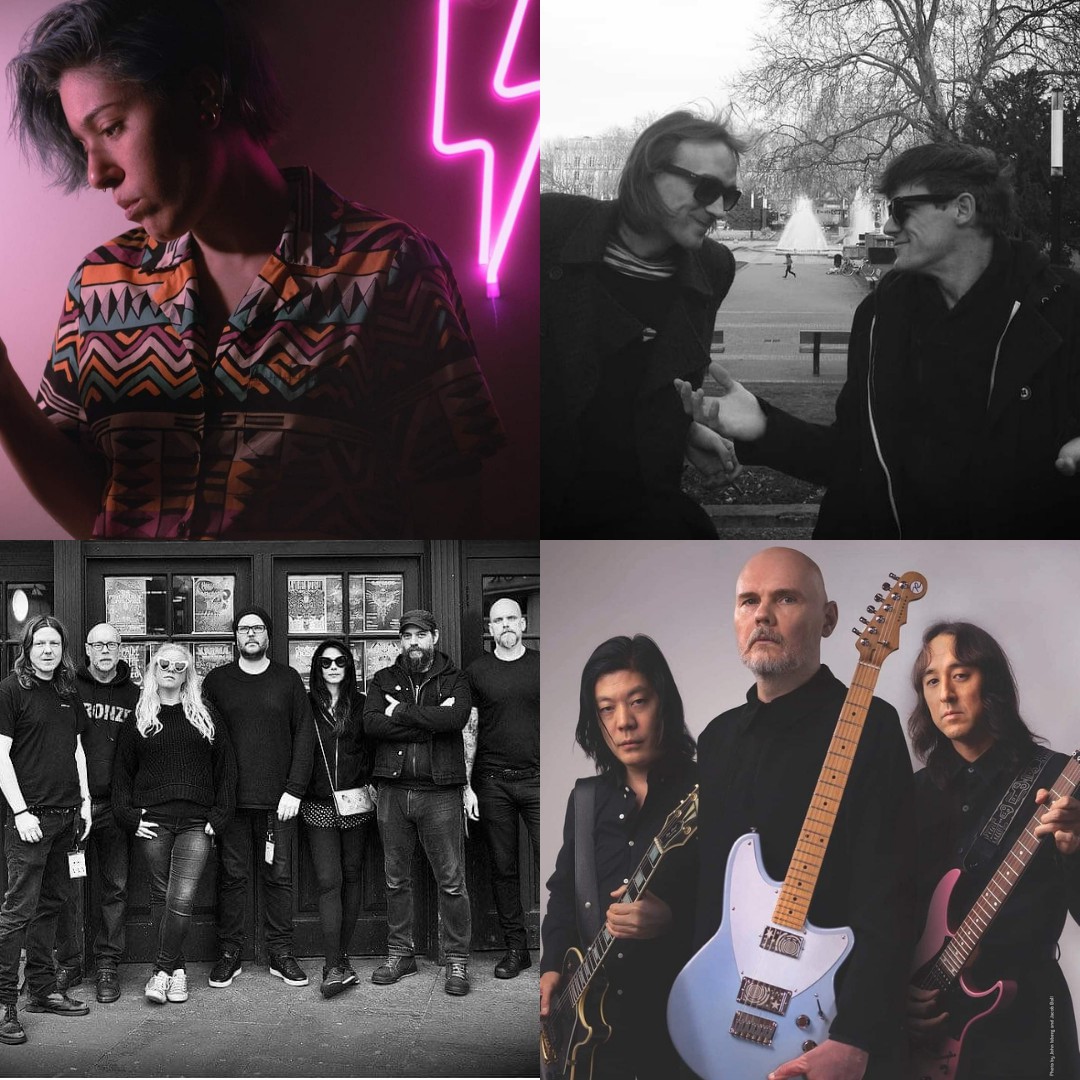 TAGS: